Today, we are going to share with you interesting news with you, A team of Afghan technicians and IT experts has produced a made in Afghanistan supercar that goes viral on social media and people are appreciating this amazing effort. The supercar named Mada 9 is a supercar prototype that was constructed at Afghanistan's Nawawari Center of Technical and Vocational Education. Let's discuss the Made in Afghanistan Supercar that made by a team afghan expert in almost five years.
Mada 9 Supercar production and Body Design:
As per the social media video details, the car has created through the mutual collaboration of ENTOP, the Ministry of IT, and the Afghanistan Innovation Center. The Chief Executive Officer (CEO) of ENTOP said that the prototype has been developed by the team for five years and finally team will complete this project within two weeks.
As per the development footage, it is expected that made in Afghanistan supercar will come with an innovative design. The body of Mada 9 is composed of lightweight composite materials and is based on a tubular frame chassis. The car has an F1-style pushrod suspension and a mid-engine configuration, with the engine positioned behind the driver. According to the makers, Mada 9 is being produced keeping in consideration the mountainous environment of Afghanistan. The team will put it through a rigorous testing process, before bringing the prototype into production.
Supercar Mada 9 launch date: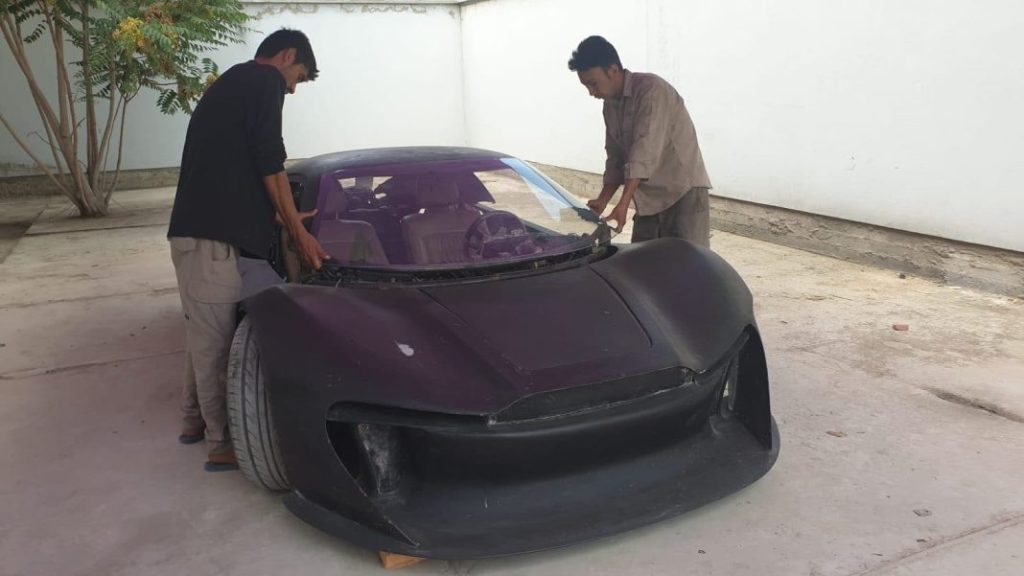 According to Mohammad Raza Ahmadi, CEO of ENTOP in the video, it has taken the team five years to develop it. The project will be completed more in than two weeks. He further added that the team plans to show it at the Qatar Exhibition.
Although there is no specified launch date for this supercar, the manufacturer has pledged to share more information in the future. Therefore, we will have to wait for the automobile for the time being. It is expected that the creators will share more information about the car upon its official unveiling. Let's see when the Afghan government will unveil this supercar in its actual form and condition.