Overview
The 2021 Toyota Highlander is all about your dream ride because Toyota offers a big size SUV for 2021. The new Highlander entertains you with all advanced features to makes your journey memorable and joy-able. The 2021 Highlander represents the second year of its current generation which decent and more organic styling with a comfortable and reliable driving experience. However, the other concepts are the same as Highlander 2020. It's a three-row big size SUV that offers a ride for 7 people with enough space for luggage. The ultra-efficient hybrid Highlander has impressive cabin quality that will mesmerize your journey taste and it's considered a large family vehicle. Meanwhile, Highlander competes for its market with a very efficient style because its third row is a comfortable seat that has never been seen in its competitors. The new Highlander makes much fun and excitement with its luxury cabin and entertaining infotainment system.
---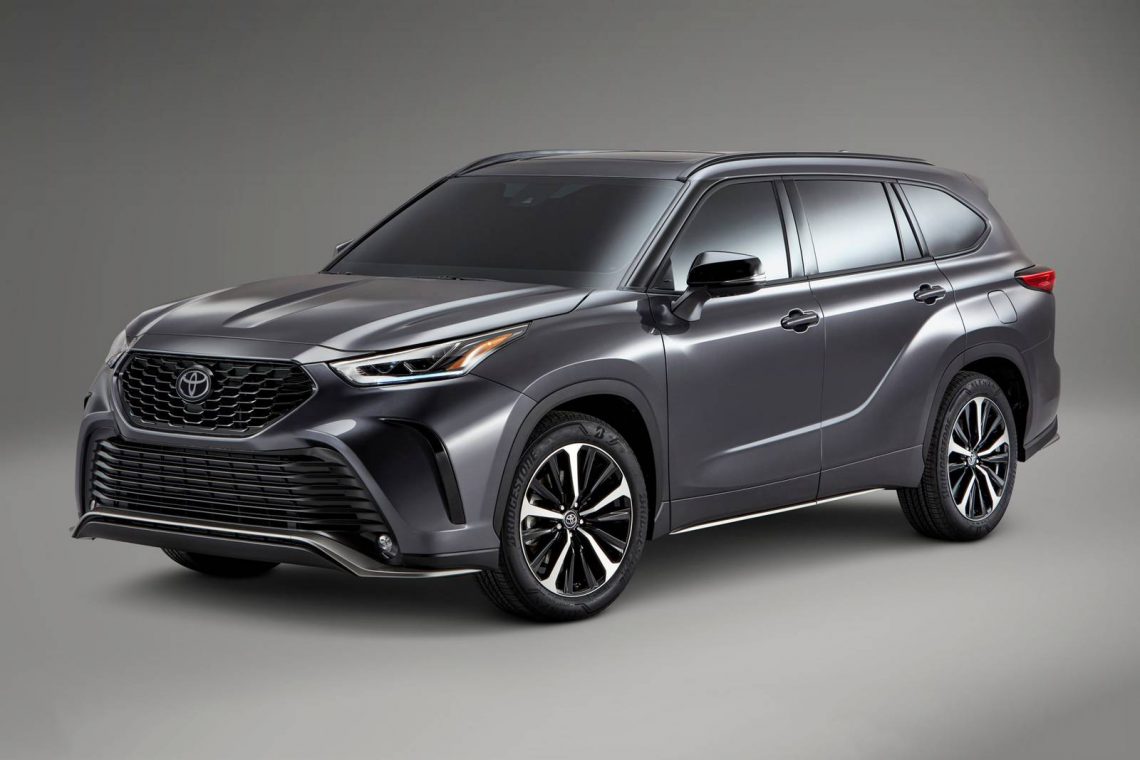 Also Checkout: Make Your Ride More pleasant With Coolest Motorcycle Accessories
What's New in 2021 Toyota Highlander?
Last year Toyota redesigned its Highlander with a new style and provided a perfect luxury class SUV in the automotive market. Although the new Highlander is the same in design as last year Toyota has added a new XSE trim level for the 2021 Highlander in which
Curb-appeal new bumpers
Stiffer
Sport-tuned suspension
Stiffer rear anti-roll bar
Rework steering
20-Incheswheels
The development of the new XSE trim will satisfy the customers who want something new every year and also enhance the driving experience. Toyota offers a hybrid plug-in in all trims of Highlander except L and XSE. Front-Wheel drive is basic and All-Wheel-Drive is available in all trim except Limited and Platinum trim.
---
Also Checkout: 2021 land Rover Defender Two-Door Coming After the Pandemic
Exterior Style
The sharp and aggressive style suits the body of big-size SUVs. 2021 Toyota Highlander wrapped in a very beautiful cover. Toyota has redesigned the Highlander in 2020 and continues its style for 2021. The exterior style remains the same although the design has the same for 2021 it's not looking old. The design developments of yesteryear remain the same because of is no need for changes. Toyota has introduced a stylish look last year that is highly appreciated by its consumers. The lines and sharp cuts on the body make it an attitude SUV. Very solid material use to makes its body because it's specially made for perfect driving experience off-road. Side mirrors and door handles are body-colored. Toyota designs its windows with a black frame. Front-headlight and taillights offer a high beam light to show a clear view at night and also helpful in the rain.
---
Also Checkout: Why You Need Inspection Report While Buying Used Cars
Interior Style
The cabin of Highlander is very comfortable for a family. Mostly the SUVs offer 7 person seating capacity but some offer eight persons seating capacity. The 2021 Highlander cabins are very large and provide a good space for passengers to sit comfortably. The space for luggage is enough if you want more space then you can fold the rear seat to make more space for luggage. The seats are made with comfortable fabric to make sure the long journey of its user never is feeling them tired. The entertaining features are also very active in 2021 Highlander as 2020 Highlander. On most of the trims, Toyota has offered an 8.0-inch touchscreen. The infotainment features are included:
11-speakers JBL audio system
Integrated navigation
Apple CarPlay and Android AutoPlay
Amazon Alexa connectivity
Satellite radio
Wifi and safety connect emergency
5 USB ports
Driver Easy Speak system


---
Also Checkout: 2021 Toyota C-HR | A Perfect Next Journey Experience
Engine & Transmission
Toyota offers a very efficient hybrid and non-hybrid trim in Highlander. Both trims are very efficient in performance. The hybrid trim is highly considerable for fuel efficiency. Most of the trims of Highlander are equipped with a 3.5liter V engine that can produce 295 horsepower and 263 pound-feet of torque. The front-wheel and all-wheel drive are available with 8-speed automatic transmission. The power of the engine is enough to speed up the SUV off-road. The addition of a hybrid model ensures that Toyota remembers its fuel-efficient required consumer.
The hybrid model is preferable because it's efficient in driving as well as in fuel economy. The hybrid trim is available in a 2.5liter inline-4 and paired with an electric motor that provides power to the engine and makes it less fuel consumption. The hybrid trim is also available in all-wheel drive and front-wheel drive.
---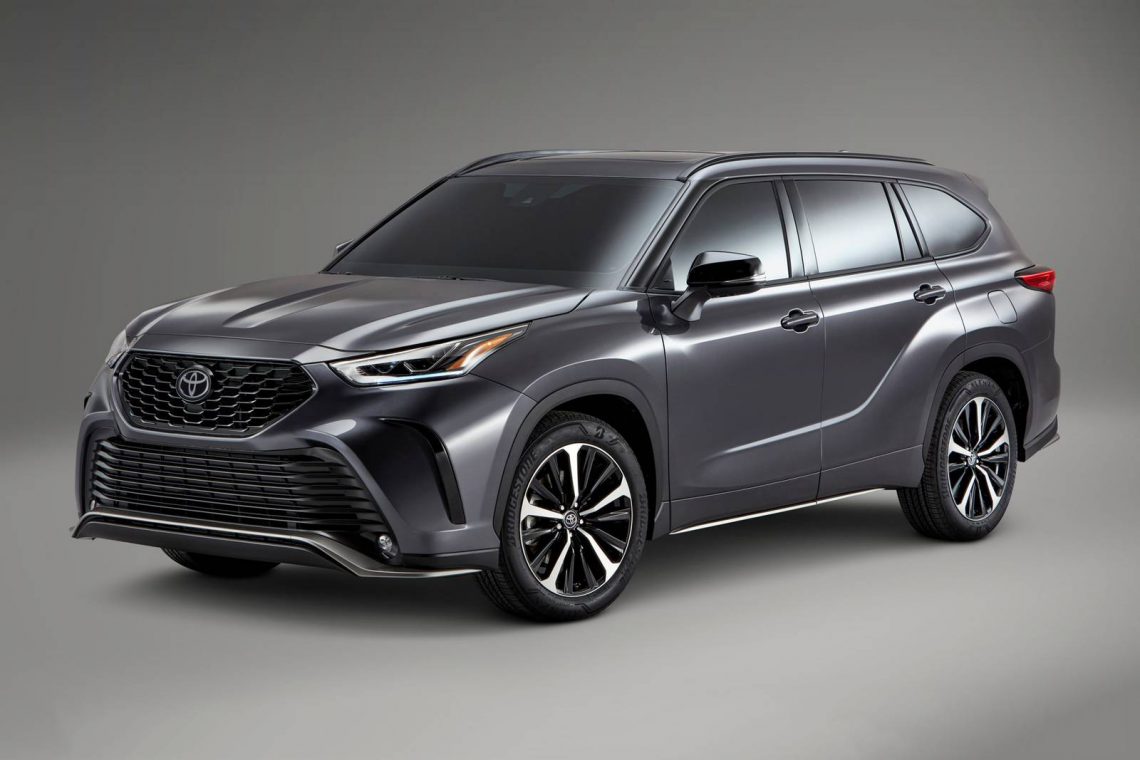 Also Checkout: How You Can Improve Driving Skills
Safety Standards
The 2021 Toyota Highlander will offer high safety standards as Toyota has never compromised on safety every time an SUV's safety standards are always upgraded. After the crash test by IIHS Highlander, they take high remarks from them and recommend a Highlander as a superior safety standards vehicle. The safety features that Toyota offers in Highlander included:
Automatic emergency brakes
Adaptive cruise control
Lane control
Lane departure warning
Blindspot monitor
Parking sensor
Also Checkout: How To Drive Safely On the Beach?
Conclusion
The big vehicles are becoming a trend and forcing the automakers to offer top-class SUVs. In the past, SUVs are only used for off-road driving and family trips. Now we have seen a lot of SUVs on the city roads because of its trend. The performance and engine power of SUV are higher them sedan and maybe it's a reason for their high sale. However, Toyota has put its best to provide top-class SUVs. Toyota's safety standards and performance make its vehicle worthy at the international level.
Recent Articles: