Overview
Interesting to buy a car? But is the budget an issue? Go for a used car option and buy a car under a cheap budget. Used car market offers plenty of cars at very low prices. Japan provides auction sheet reports for buyers, and you must know the need for auction sheet. But this is only for Japanese used cars. As a seller you should consider this for safe car purchase. This auction sheet report is a car result. This shows the original condition at the time of sale, mileage, and review of the vehicle. You can buy a car without any risk of fraud.
Japanese used car brings a lot of happiness for low price car buyers. Brand-new cars are not affordable for everyone. But a car is a necessary need of every person. This alternate option makes car purchases easier and also beneficial.
Need For Auction Sheet Report
The auction sheet report is not created by the person who sells the car at the Japan auction. The third party has done the inspection service and given remarks according to the true condition of the vehicle. The inspection team created this paper called the auction sheet report on the basis of the current condition and if it was damaged, or repaired in the past.
In Japan used car fraud risk is very low. This is the reason every year Japanese 400+ auction houses sold thousands of used cars in the global market. Japanese auction houses do the best job offering online car sale services with auction sheet reports to not make fraud with online buyers.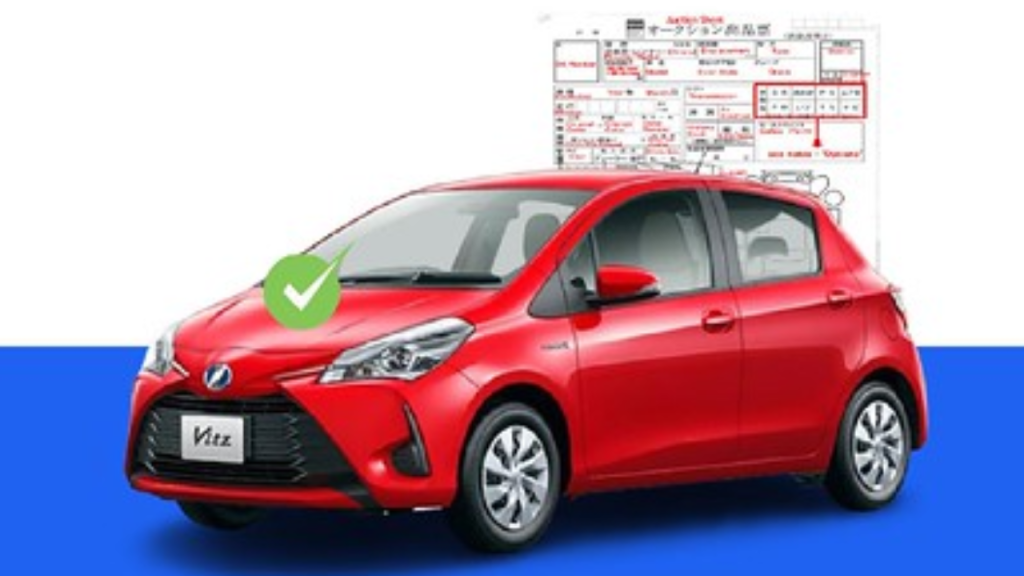 Importance
Used car dealers can provide you with Japan imported cars and some of them also offer service of direct car import from Japan. In both cases, you must know the importance and need for auction sheet to ensure you will not be a part of their fraud. Most of the dealers provide fake auction sheet reports with already imported vehicles. Do not believe on paper and must verify the auction sheet report by yourself. The auction report can be verified anytime or there is no expiration limit of this. In case you are unable to find a record online it means the car was bought from an auction house without an auction sheet.
In the second case if you are buying a car from an online auction must check the auction report before finalizing a car for purchase. Damaged and accidental cars are not worthy. These cars can cause trouble in the future for resale. Consider a good-grade and good-condition car from the used car market.
What Is Required for Car Verification
In Japan, auction records are created with car chassis numbers. A buyer or seller can get a report with the chassis number at any time from +92 3024701444. You can get your report in a few minutes. It's not required days or a lot of time to get data from Japan. Auction houses provide data on vehicles online and provide access to verify the car before buying. Do not make a deal without verification.
Do not trust seller-provided auction documents. For your peace of mind, it's necessary to clear your doubts by verifying the car with the chassis number. The chassis number can be found in car documents available on the driver-side door panel.
Conclusion
An auction report is the only paper to help you to understand old conditions. Once you miss the chance of car verification before purchase you will not be able to claim a damaged car. Most cars look very fresh and new and condition. Damaged parts can be replaced and covered with after-market parts. You can make sure this fraud is only with auction sheet report verification. We have provide you all good points to understand need for auction sheet. Do not miss this part of car purchase while buying a Japanese car.