Overview:
An Auction sheet is a crucial document that provides detailed information about the vehicle being sold at the auction house. Auction sheets are commonly used in the Japanese used Car markets, and their popularity is now extended to other countries. The auction report is created by auction houses and is typically written in the Japanese language.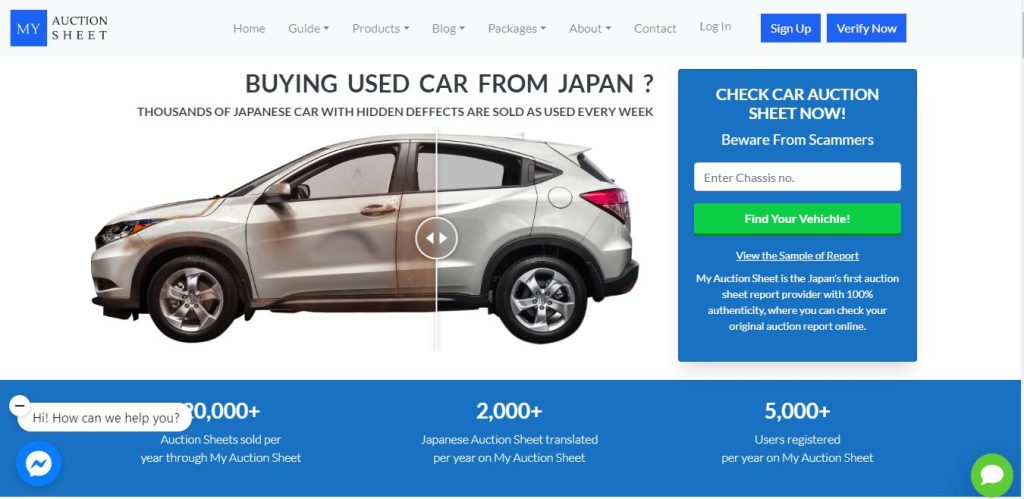 Although some of the auction houses offer translations in other languages. My auction sheet is a trusted website that can translate Japanese Auction sheets into other languages. The Auction report contains extensive information about the vehicles, including their make and model, year, mileage, and condition.
Autodeals is another trusted website that helps customers with Auction sheet verification.
In this blog, we will look for the Auction Sheet marking explained in Detail:
Auction sheet Marking:
A brief explanation of the automotive condition in the auction sheet includes:
Scratches:
The A1 Sign in auction report demonstrates there are small scratches on the body of the vehicle.
The A2 Sign means the automobile has visible dents.
A3 means the vehicle has big scratches on its body.
Sign A4 simply tells that the vehicle has deep scratches on the body.
Dimples on the Car body:
E1 Sign in the auction report shows the vehicle's body has dimples.
Sign E2 denotes the car has several dimples.
While the E3 Sign shows there are a lot of dimples on the car's body.
Dents:
Sign U1 denotes there are small dents on the car's body.
U2 Sign means there are some visible dents on the vehicle.
U3 simply means the vehicle has big dents on its body.
Repair Marks in Auction Sheet:
The Sign of W1 shows that the vehicle is repaired and it is hardly detectable.
The W2 Sign denotes that the vehicle has repair marks or waves.
Sign W3 shows the automobile needs to be repainted or even needs repair to drive the car without any restrictions.
Paint Job:
The Sign P defines the paint marked.
While the H Sign denotes the paint of the vehicle is faded.
Replaced or need to be replaced Parts:
The XX Sign in the auction report means some parts of the car are replaced.
The Single X Sign shows the part of the vehicle needs to be replaced.
Scratches on the vehicle:
The B1 Sign in the Auction sheet reports shows there are small dents with a scratch.
B2 Sign shows the vehicle has a dent with a scratch-like flat of the hand.
Sign B3 shows a big dent with a scratch that has the size of an elbow.
Conclusion:
Using the Auction sheet verification, a user can make decisions to select the right used car imported from Japan. Moreover, if the individual needs any help you can approach Auction houses. They perform a more extensive vehicle inspection.