Auctions are a great way to buy cars for a bargain price. But what if you live overseas and don't know how to Ship a Car From an Auction? If that's the case, you'll need to consider many aspects to ensure smooth, cost-efficient transportation. 
In this entry, we'll give you a detailed guide to relocating your car from an auction to an overseas destination. 
How Does Overseas Auction Car Shipping Work?
Here are the steps typically involved in transporting a vehicle from an overseas auction.
Step 1 – Finding a Licensed Carrier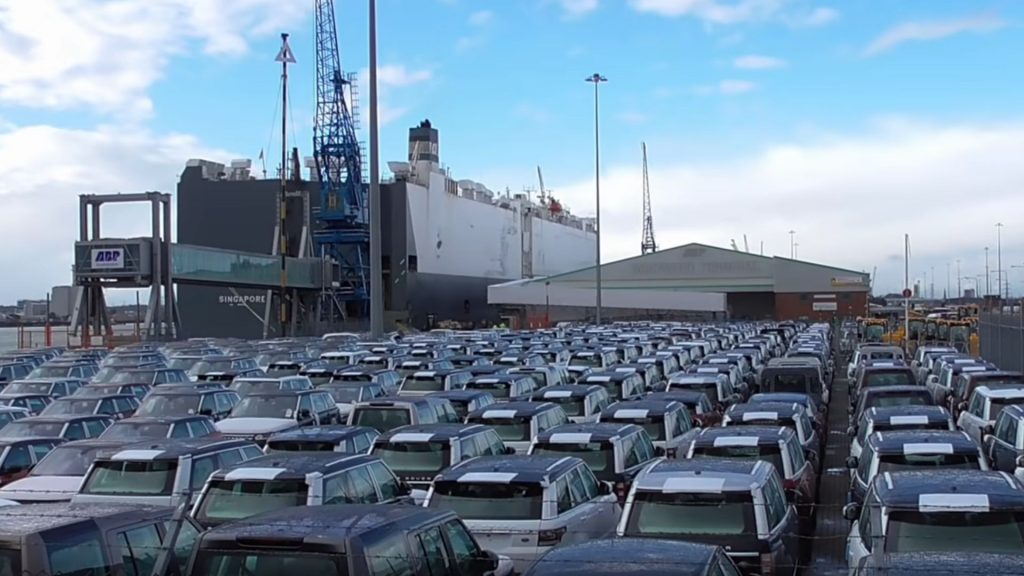 You should start looking for reliable overseas transporter even before buying your vehicle. Companies like A-1 Auto Transport Inc. specialize in overseas shipments, meaning they follow the highest safety standards to relocate your ride.
You should consider several factors to find a dependable provider:
Are they licensed?
Do they have experience in moving vehicles from overseas auctions?
What do previous customers say about the carrier?
How much do they charge for their services?
Is their customer service responsive?
If you can work with a provider who meets all the requirements, you're more likely to get a seamless overseas service.
Step 2 – Book as Soon as Possible
After reaching out to a few prospects, you now want to receive quotes about your service. You should know when the auction will take place weeks or months before the event, allowing you to negotiate a better deal.
But even if you're not a good negotiator, you'll still get a lower price for an early booking. The reason is, you don't require your provider to relocate the vehicle at the eleventh hour. Instead, you notify them on time, letting them prepare for the service more comfortably. The less pressure there is on your carrier, the less they charge you. 
Step 3 – Collect the Necessary Documents
Whether you're bidding online or in person, your auto shipping company can pick up your car on your behalf. Nevertheless, you'll still need to provide some information to release your vehicle and ensure legal transportation.
For instance, your auctioneer should disclose the lot number that corresponds to your ride. You should forward the number to your transportation provider so they can find the car quickly. Furthermore, shippers may need this information to legally pick up and take the vehicle to its destination.
Another paper you may need is your release form. Not every auction house requires this document, but those that do use it to prove your payment is cleared. It also allows you to collect the vehicle yourself or through a third party.
Other documents you might need for your overseas shipping include:
Personal information – Driver's license, passport, and government-issued ID (two copies of each are usually sufficient).
Vehicle information – Make, model, year, vehicle identification number, and estimated value.
Ownership information – Some countries accept your auctioneer's release form as sufficient ownership information. However, consult your auction house and transportation provider to determine if you need additional data.
Sender and receiver information – Names, phone numbers, emails, and addresses of the sender and receiver.
Power of attorney – This enables third parties to present your paperwork on your behalf (applicable to certain ports only).
Step 4 – Coordinate the Service With Your Auction House and Transportation Provider
Auction houses are rarely open 24/7. For that reason, your shipping company can't collect your vehicle whenever they want. You need to coordinate the service with both parties to ensure a problem-free pickup. Familiarize yourself with their schedules to set a convenient time.
Moreover, don't forget to ask your auctioneer for your gate pass. They should give it to your carrier for easier transport.
Relocating your vehicle from the auctioneer quickly is vital. The longer your car stays on their property, the more they charge you for storage. This is especially true if you've purchased a luxury or rare ride that requires special attention.
Step 5 – Choose an Enclosed Service to Stay on the Safe Side
People generally visit car auctions to buy vintage or collectable models. These vehicles are more expensive than standard cars, even with mechanical problems. 
If you're one of these buyers, you should consider the type of service you'll receive.
On the one hand, open auto transport exposes your vehicle to the elements by keeping your car in an open container. Although these are rarely found on ships, disreputable providers may mislead you into accepting this service. The price is relatively low, but the risk is too great.
On the other hand, enclosed shipping features closed containers to shield your car during transit. There are walls on all four sides and a roof on top of your vehicle to prevent rain, snow, and other threats from compromising your ride.
Use the latter to help ensure your car arrives unharmed. Providers that offer this service can also incorporate specialized strapping equipment and safer loading methods to further protect your vehicle. It's more expensive than open carrying, but the accompanying peace of mind is invaluable.
Step 6 – Ask for Car Insurance
The final step before your vehicle is loaded and delivered is to obtain your auto insurance. In most cases, overseas carriers offer policies through in-house programs or third-party companies. The rates differ by provider but typically vary between 1.5% and 2.5% of the car's value. 
When inquiring about your insurance, check every critical aspect:
What's the exact rate of your insurance?
Is your policy comprehensive, or does it only cover some forms of damage?
When does your coverage begin?
Are there any deductibles?
Where do you settle any disputes?
Having an insurance policy is essential, as it shifts liability from you to the auto transport provider.
Receive Your Car and Enjoy Your Overseas Destination
Shipping your vehicle from an overseas auction may seem daunting, but it's much smoother if you prepare in advance. By contacting your auctioneer and auto shipper a few weeks or months before the event, you can fully understand the process. More importantly, you reduce the risk of legal issues and vehicle damage, enabling you to hit the road as soon as the car arrives.