Overview
You could hear the word "Grades" when it comes to Japanese cars. Japanese cars are linked with grades very closely even though buyers select cars after checking the auction sheet grades and seller required car value as per the grade.
Japanese imported cars come over with great power. used Japanese cars have a huge influx in Pakistan because auction sheet grades explain the old condition of cars. t\The major reason for the Japanese used car's success is you can check the history of the car including mileage and interior exterior grades.
If you want to get an idea of the car's condition before visiting the vehicle, check the auction sheet report online. It sounds easy to manually check a car without a test drive.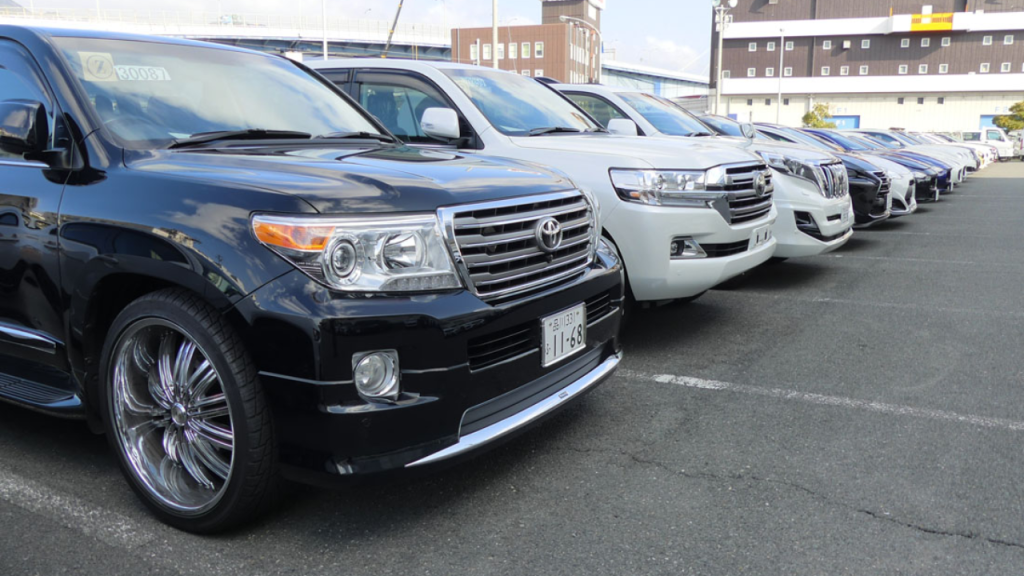 What Does the Mean Of Auction Grades
Japanese car's value depends on the basis of grade. This is the source for buyers to identify the true condition of cars in Japan. For Japanese used car auction sheet verification is crucial before making a deal. Don't miss that chance of knowing the right product to spend money on. Reading auction sheet reports or auction sheet grades is not a big task. The grades have a very easy translation.
Grade S
If you have seen a car with a grade "S" on the auction sheet, make sure the right meaning of this grade.
These cars are only one year or less old than the registered year.
Consider for brand new cars and mileage is very low.
The interior and exterior condition is excellent.
No repair or any dent.
Grade 6
This grade comes after the S grade and it is lower than S but considered a new vehicle due to the neat condition.
When a vehicle exceeds a one-year life span and mileage lies between 10,000 to 30,000km it's considered for grade 6.
The engine and body are perfect and no repair has been done.
These are model cars but with good condition and low mileage.
Grade 5
If you want to buy some excellent condition cars but at a low rate you can consider 5 grade car. Grade 5 cars are:
Cars with mileage less than 50,000km.
Might be there are some minor or hard-to-notice repairs or scratches on the car's body and interior.
Original condition engine and body.
Grade 4.5
After grade 5 the lowest grades of auction start which have something to bear to buy a low-rate car.
A vehicle with a mileage of less than 100,000km.
There might be minor scratches or a machine containing a minor dent and repair work.
The engine is completely fine without any repair work.
Minor or unseen small scratches on the body.
Grade 4
After grade 4.5 buyers should have to comprise on some options to buy a car at a low rate. Although 4 grade is considered good these cars come within this condition:
The vehicle with 4 grades comes with a mileage of less than 150,000km.
Some small scratches and dent on the body.
The overall condition is good and acceptable.
Some imperfections in the interior like the dashboard, door panels, and seats contain some scratches or stains.
Grade 3.5
Cars with grade 3.5 contain some noticeable imperfections.
Car body with some noticeable scratches, dents, or repair marks.
Cars with average body condition and required some repair work.
Grade 3.5 cars come with above 150,000 to 200,000km mileage.
No crash or major accident history belongs.
Grade 3
These cars are available at cheap rates because of their average condition and high mileage.
A large number of scratches, dents, and repair marks on the car's body.
The cheap interior condition contains many scuffs, color fades, stains, and dirt.
Interior and exterior needs improvement and requirements.
The engine may not be in real condition of performance.
Grade 2
The lowest grade in Japanese auction cars.
The vehicle has undergone some non-accidental damage or major renewal.
It may lose a genuine engine.
The machine might have after-market installation like manual transmission converted to an automatic transmission.
Cheap exterior condition or might have signs of corrosion or rust.
Grade RA
These cars may have these objectives a buyer should consider.
The vehicle might have had some major accident or damage in the past and repair after that.
There is no link with mileage because depends on repair after an accident or damage.
The vehicle might be not too old or new but receive an RA grade due to its accident or damage.
Grade R
Don't ignore grades after grade 4.5 or 4. Because after these grades' cars come with some m=noticeable points to estimate the price.
Major accident vehicles define as R Grade.
Might be some body parts require immediate replacement.
The engine might be damaged due to an accident and the electric system not working.
Conclusion
Japanese used vehicle prices depend on grades and models. If the vehicle falls in good grades, it means the car has excellent value for the market and required a good amount. Don't miss the chance to verify the auction sheet report. The condition of Japanese used cars can only be clear to you with the original auction sheet report.