Overview
Buying a car is a great feeling and investment but make your investment useful by checking the auction sheet verification before buying a used car. A used car purchase is great if you have chosen a Japanese used car. Japan offers its customers to check the condition before purchase. It can help the buyer to invest money in the best car. All your car buying effort is un-useful if you haven't verified the auction sheet report by yourself. Most buyer never knows what is auction sheet and the seller took great benefit from this innocence. We have to provide you with essential information regarding the safe purchase of Japanese used cars and clear to all of you that Japanese used cars are only good with a true auction sheet.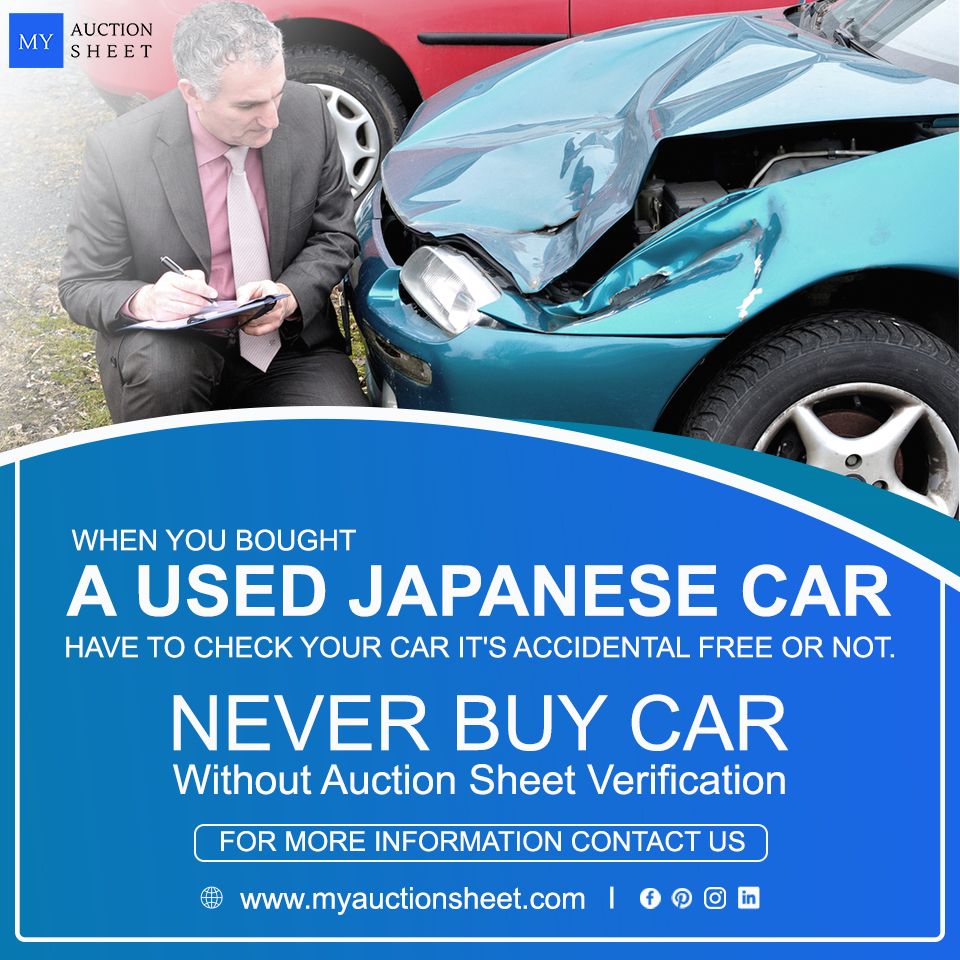 Also Checkout: Top 10 Japanese Used Car Auction Houses
What Is Auction Sheet Report
An auction sheet report is a document generated by the Auction House car inspector. When a seller wants to sell his car through an online auction in Japan auction house must inspect the car by its expert and create a report in which inspectors and their team give remarks according to the condition. This document is very important for every buyer and seller. Because Japanese accidental and damaged cars are sold at very low rates. Buyers can fix the accidental car before sell and make it like a very good car. You can only check the car mileage and old condition by auction sheet. Do not make a fool by seller and verify the Japanese old auction sheet myself. The auction sheet report is not created by the seller so you can trust the report provided by a true source like Myauctionsheet.com
Also Checkout: Top 10 Japanese Used Car Auction Houses
How Do You Check Auction Sheet
If anyone said that only a dealer can get the auction sheet don't believe in it. Anyone can buy an auction sheet through an online recourse. You just need the chassis number to verify your used Japanese car. Must check auction sheet reports even if the dealer provides you with these documents. Because it's not difficult for them to create a fake auction sheet report. Be safe from this fraud. Ask for the chassis number and satisfy yourself by checking the true report. Do not trust fake links or pictures. Anyone can create a fake auction sheet with the help of the internet. If you do have not the knowledge to read auction sheet reports ask for help from an expert to explain your auction sheet report.
Also Checkout: Top 10 Japanese Used Car Auction Houses
What Is Mean If No Auction Sheet Record
Most cars are not sold through the auction house and some auction houses never provided an auction sheet report to the third party and data is deleted after the car is sold from the auction house. These cars are usually R grade (R means Repair) or RA (Repair Accidental) which means the worth of these cars is not great. Used car purchases become good only if you spend money on the right car for you. Don't make yourself in trouble to buy an accidental or repair vehicle. Maintenance will cost you more than a brand-new car. Most sellers give the statement against the non-verified Japanese cars that all auction sheet records of the report have been deleted after 3 months. It's not a true statement. Auction sheet reports are available for a long time even if you can verify 10 years old data. It depends on which auction house seller purchased a car.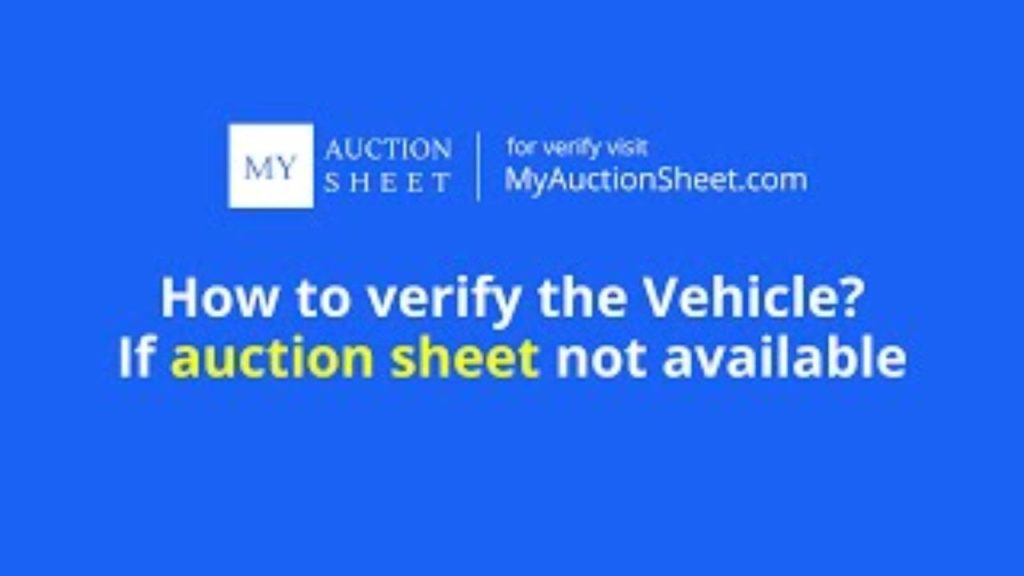 Also Checkout: How To Fix Black Smoke From Exhaust Issue
What Are Benefits of Auction Sheet
You should count the benefits of the auction sheet if you want to make a good investment and bought the best-used Japanese car. Here are the remarkable benefits of used car verification
Check the accidental car before wasting money on its purchase.
Check the original mileage and grade of the car.
Check original color and condition of exterior and interior.
Check the right value of a used Japanese car.
Save yourself from a fraudulent auction sheet.
Save your money and don't risk your life with an accidental car.
Check painted and replaced parts of cars.
Also Checkout: How To Fix Black Smoke From Exhaust Issue
Why You Need Japanese Used Car Auction Sheet
Buyers moved to purchase Japanese used cars because they can check the old condition by auction sheet. Japanese cars are available at cheap rates but this is not the only reason for their purchase. The most important thing Japanese used cars offer you is to check the old condition and satisfy yourself before spending money. An auction sheet report is important for both parties seller and buyer because a seller can get a great deal by offering an original auction sheet report that is verified by the authentic recourse.
Also Checkout: How To Fix Black Smoke From Exhaust Issue
How To Check Japanese Car Condition
It's pertinent to mention here that only Japan offers the old record of used cars. People prefer to buy Japanese used cars because you can check how the car has been driven. Used car buyers are highly concerned about the purchase of used cars because car damage parts can replace and anyone can convert a badly accidental car into a new and acceptable condition. But no one can make you fool with Japanese used cars. Because you can get an auction sheet report through myauctionsheet.com and clear all your doubts about the car. Go to myauctionsheet.com and pay the fees to get the auction sheet report and satisfy your mind about the purchase of a used car.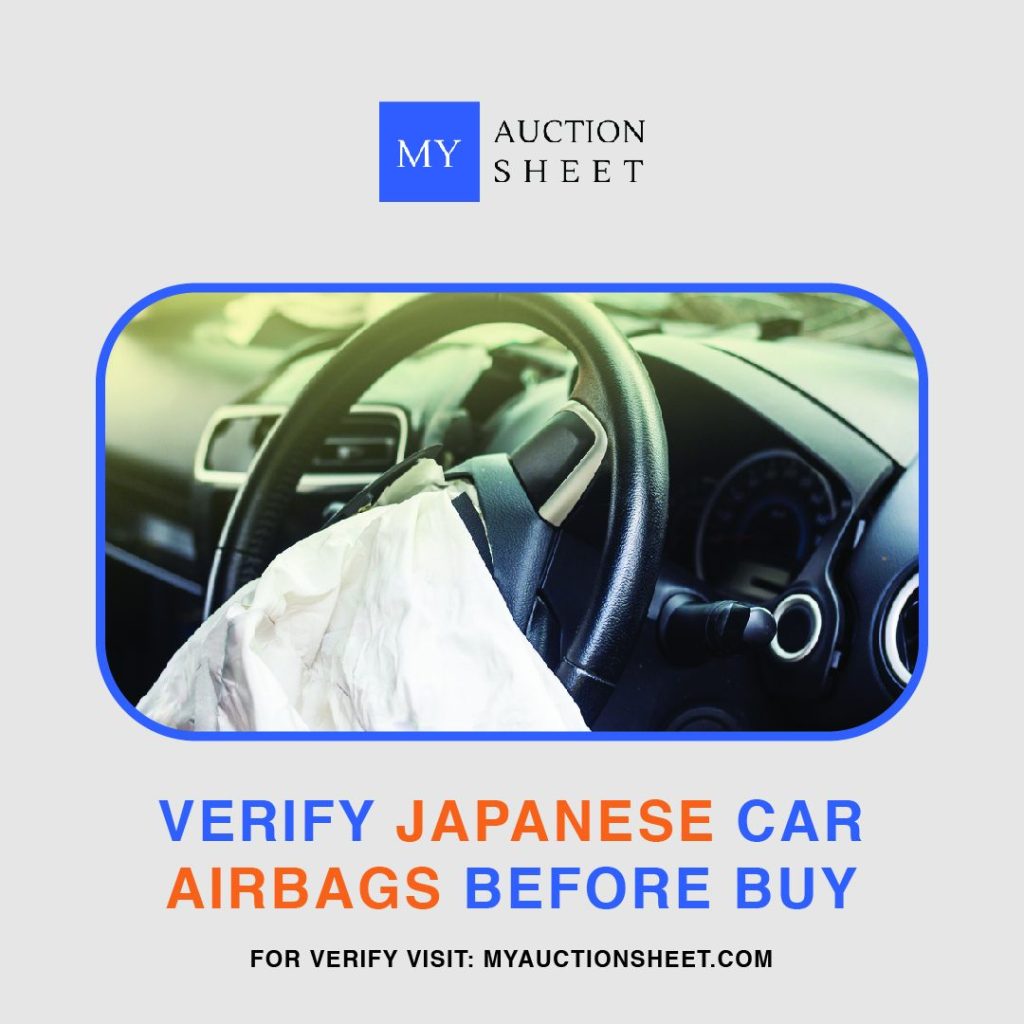 Also Checkout: How To Fix Black Smoke From Exhaust Issue
Conclusion
Buying a Japanese car is good for the future but only in a condition, you have to check the auction sheet. Don't risk your life with an accidental car purchase. Accidental cars lose the ability to provide safe drive and after markets car parts are not guaranteed. Must keep the above-mentioned benefits and checking process of your car.