Overview
All we know is that Japanese used cars are trusted to buy but did you know these are worthy purchases? Japanese used cars are worthy to purchase because you can check the old history of the car by using their chassis number. Japanese used car sellers prefer to sell a car through an online auction system. Auction houses created an inspection report against the vehicle which help the online users to understand the vehicle's condition. Inspection is done by a third party. Today Japanese used car sale purchases spread in a wide range. Japan's automotive industry offers delivery of vehicles in the global market. Used car buyers must prefer the purchase of Japanese used cars because the machinery offers long-time running power. Even a Japanese used car can spend a long journey with you and require less maintenance.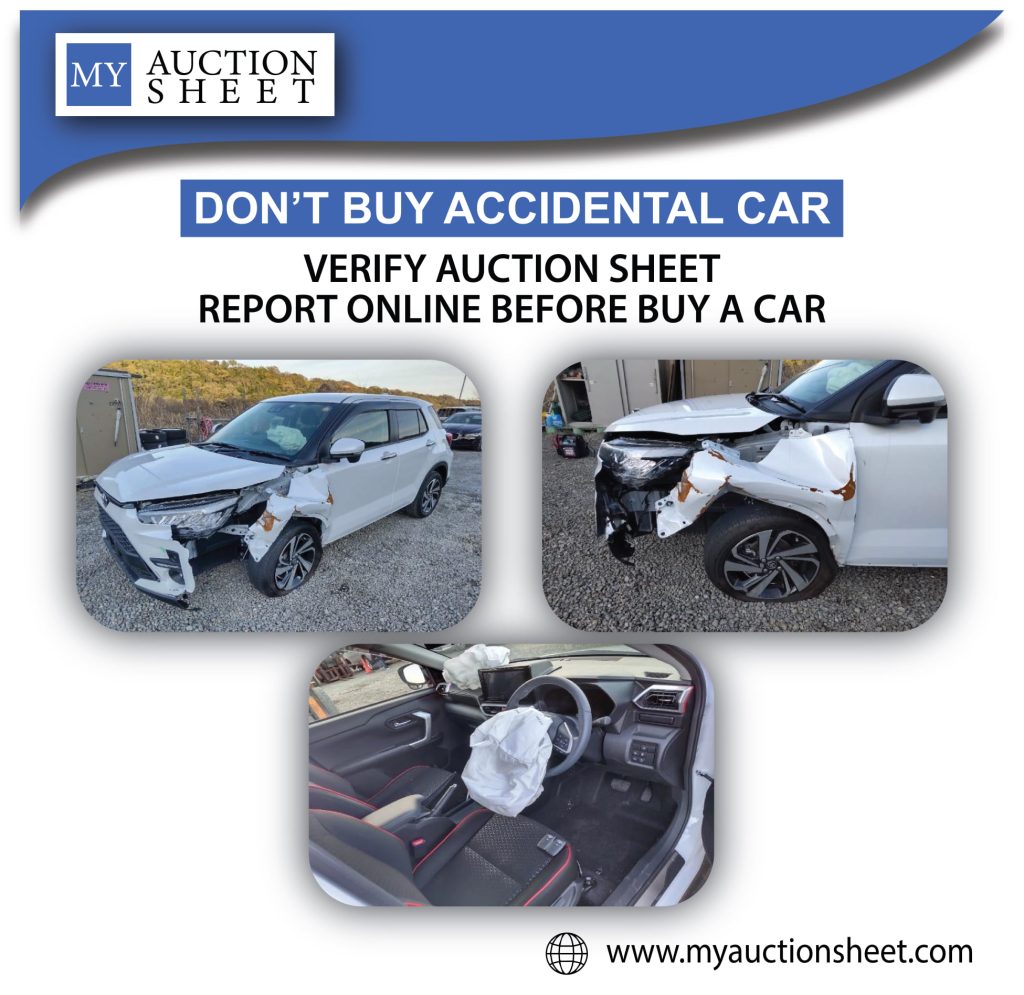 Also Checkout: Benefits of Auction Sheet Verification While Buying A Car
What is the Auction Sheet of Japanese Cars
Auction sheet report is a document that shows Japanese used car mileage history, car grade, exterior, and interior condition, and inspection comments in the Japanese language. Japanese auction sheet report translation is available from Japan which can help you understand the overall Japanese car condition. Avoid Japanese used car buying without auction sheet report verification because you didn't know the actual condition of the car without an auction sheet report. The Japanese inspection report can define what is car condition when it was an auction in Japan for sale. Accidental and damaged cars purchase is a complete waste for you. I will not suggest spending money on these cars.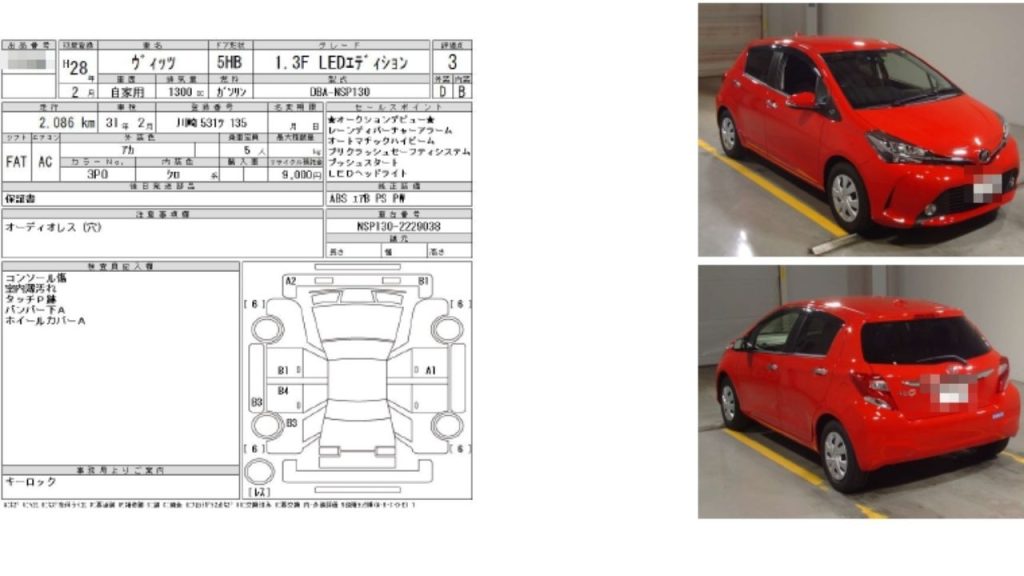 Also Checkout: Upcoming Electric Sedans For 2023
How To Get Auction Sheet
You should know the Japanese car chassis number to get an auction sheet record. By the chassis number, you can find an old car auction sheet. If you don't have the chassis number you can find it from the driver's side door or from the original documents of the car. Do the auction sheet verification process by yourself to prevent fake auction sheet fraud.  Find the authentic auction sheet verification website and get your report from them. Myauctionsheet.com is a trusted auction sheet verification website to provide a true report. You can claim to deliver with a true auction sheet report if he is providing you with a fake auction sheet.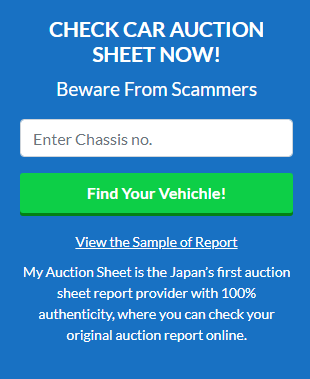 Also Checkout: After Toyota Honda Informs Delayed in Car Deliveries
Can Dealer Make Fake Auction Sheet
Creating a fake auction sheet of accidental cars is not a big deal for them. Most dealers make fraud with an innocent buyer who doesn't have an idea about the auction sheet report. Spare parts are available to replace the damaged parts and the damaged car can look new with the aftermarket parts. If you have attention to Japanese cars you should consider an auction sheet report to clear all your doubts about the car. It can also be good for you for reselling. Enhance your knowledge about the used car by searching for the used car record you are going to buy for your family's next travel.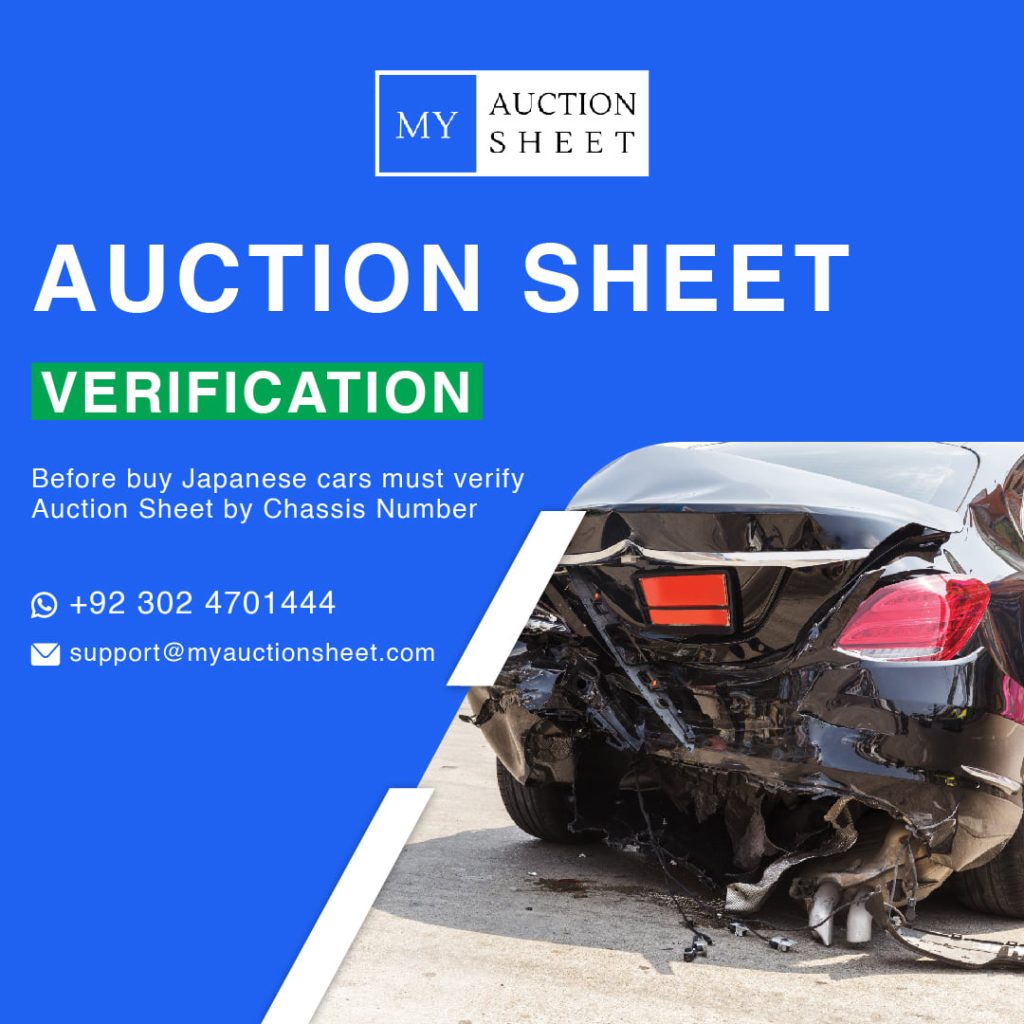 Also Checkout: 2023 Toyota Highlander Replace 3.5Liter V6 Engine
Japanese Used Cars Benefits
The local market used cars are rather expensive than Japanese used cars. Old Japanese cars are available at less prices and the trusted machinery is reliable to drive for a long time. Here are some benefits of Japanese used cars buying:
You can find the best price car at the Japan auction.
Only Japanese used car history records available to verify.
Sell your car with an auction sheet and get a good amount.
Purchase a car with an auction sheet and claim against a fake auction sheet.
Japanese car machinery is reliable to drive for so long.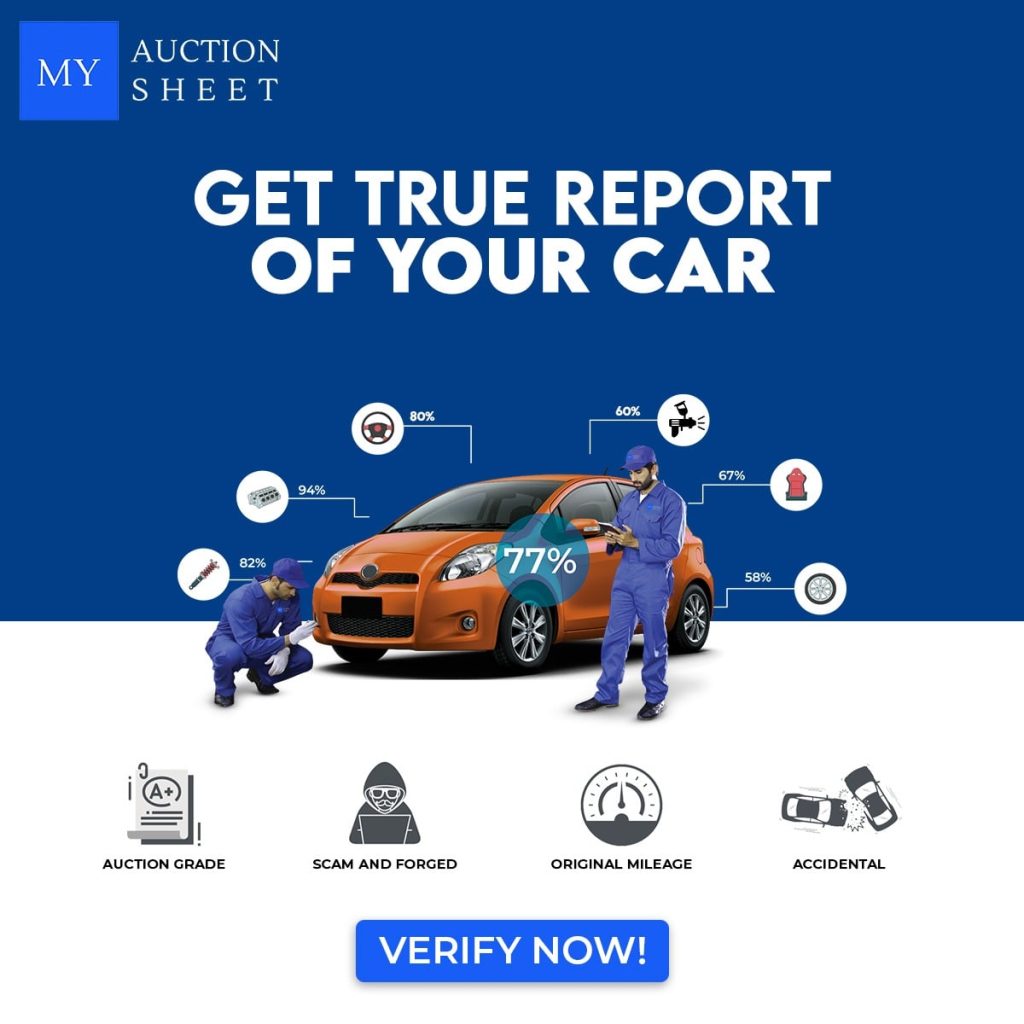 Also Checkout: Govt Announced Maximum Custom Duty On Imported Cars
How to Verify Japanese Used Cars
Japanese used car history checking process is very simple. We will help you to find your car auction sheet report on the My Auction Sheet website. You can check the record and find the best option for you on the auction sheet's behalf.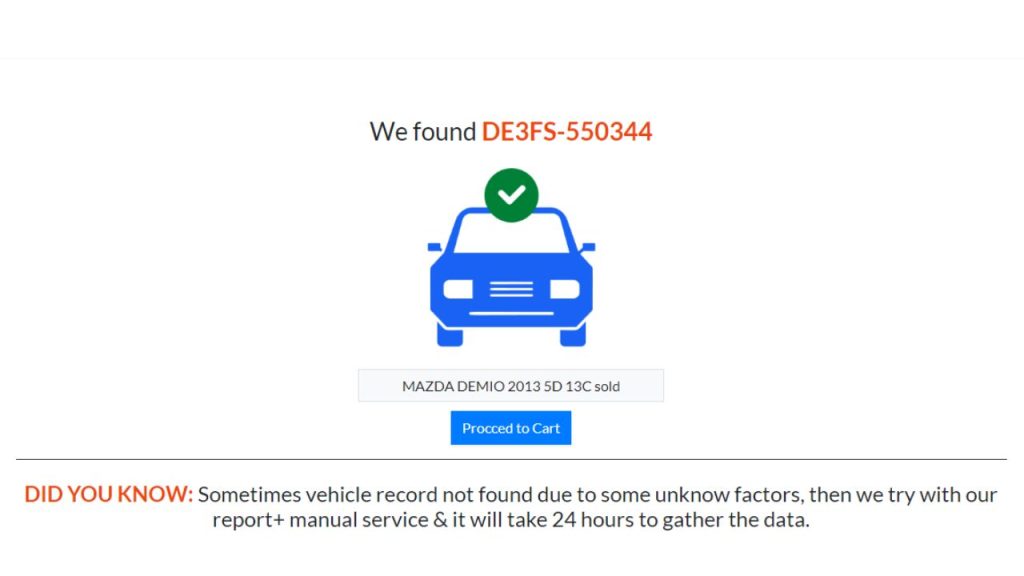 Step 1:
Visit the myauctionsheet.com website to check auction sheet report is available in Japan or if the car was bought from a private buyer.
Step 2:
Enter the chassis number and check if the record is available to go to the next page for further process to get the auction sheet report.
Step 3:
Enter the email address where you can receive the auction sheet report. Enter your mobile number and email address and then go to the payment process.
Step 4:
For the auction sheet report, you need to pay the amount for the auction sheet. After paying the amount you will receive an auction sheet in provided email in the next few minutes.
Also Checkout: Top 10 Japanese Used Car Auction Houses
Conclusion
An auction sheet verification report must be required to buy a used Japanese car. The auction sheet verification process just takes a few minutes and saves you from seller fraud. Also, you can sell your Japanese car by showing an auction sheet. With auction sheet reports Japanese cars sale purchases to become easy. Just visit the website and make your purchase of car reliable and worthy for future.