Overview
After Toyota, Atlas Honda announced its part of delayed in-vehicle deliveries. Pakistan's automotive industry going through the worst part of the crisis. The unstable economic condition with troubles in the supply chain together become huge problems for automakers. The new government imposed critical conditions on the approval of LCs for CKD kits and this caused the delay in production and deliveries. The devastating economic conditions are the open explanation of high car prices and delayed vehicle deliveries. The government has imposed a ban on imported products which used and brand-new cars included. The import of CKD kits becomes more expensive for cars.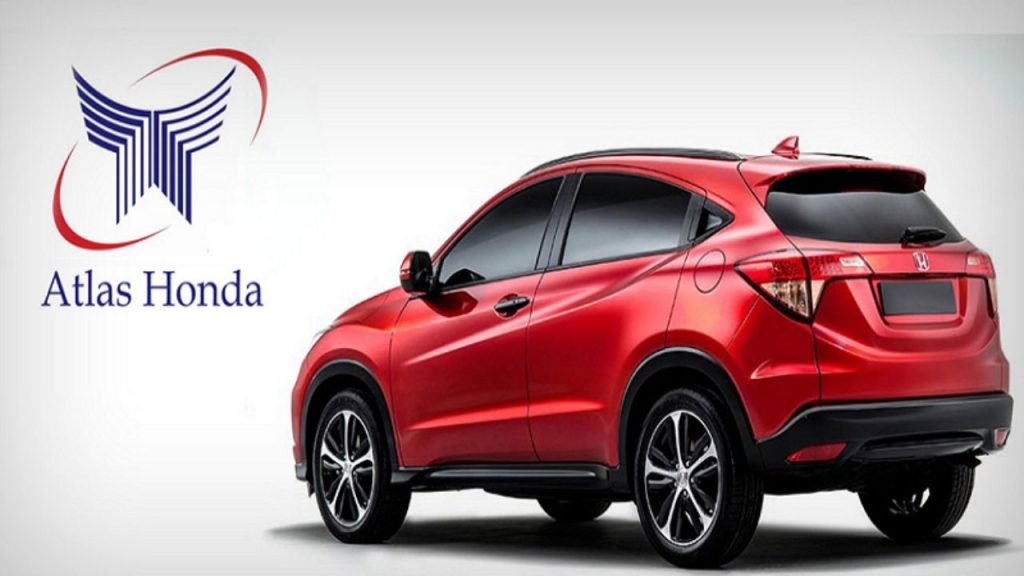 Also Checkout: Govt Announced Maximum Custom Duty On Imported Cars
Atlas Honda
Honda has issued a notification in which the company has mentioned the economic health condition and described the delay in deliveries of cars. Here is the statement released by Atlas Honda: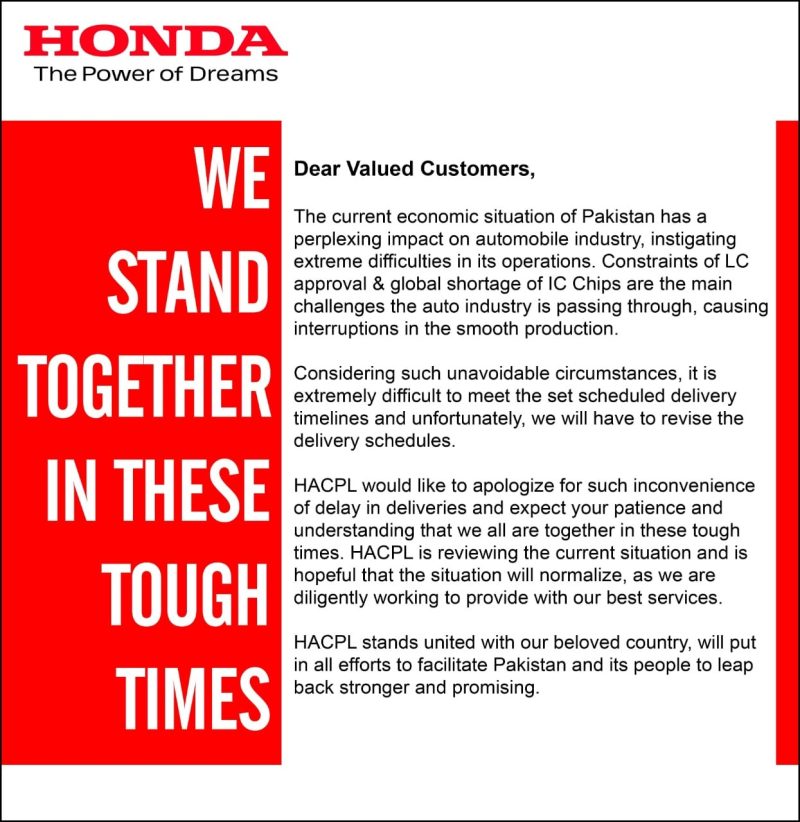 The company has shared the details of the current economic situation and troubles they face to offer car deliveries on time.
Also Checkout: IMC Toyota Delayed Cars Deliveries
Conclusion
Car prices have way gone to up and now the late deliveries is another exotic situation for customers to face. The sale of cars declining. Pakistan's automobile industry trying to stand up for years and in the last few years it happening and sales growing. But the