A few years ago, Lucid announced an all-new electric SUV. After a long delay, it looks like Lucid Gravity SUV is finally on its way to production. As today, Lucid Group has announced the launch of Lucid Gravity, the brand's second electric vehicle and first SUV of its Gravity SUV, which will join the company's lineup of luxury EVs in 2024. Lucid is stepping into the profitable market for electric SUVs. According to Lucid, the electric SUV will build on Lucid's core DNA platform of luxury, spaciousness, efficiency, and performance. In addition to having seven seats, the Lucid Gravity promises to have a lot of power and range. The new Lucid Gravity with Air-inspired technology will hit the electric industry in 2024.
Lucid Gravity SUV Styling: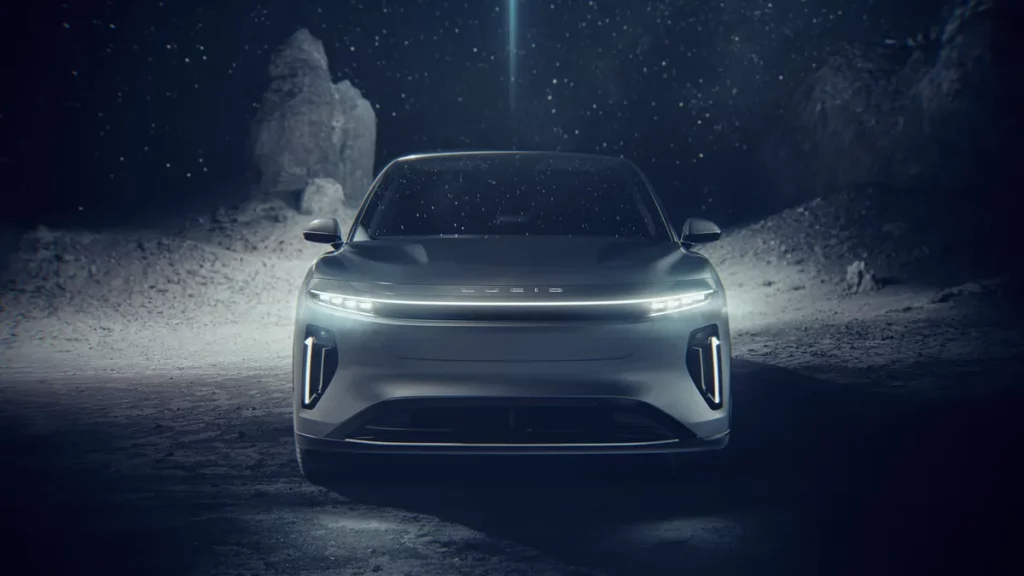 The EV maker stated it is currently finalizing the design and specifications of the vehicles, along with the expansion of its AMP-1 factory in Casa Grande, Arizona. The company shared fresh teasers of Lucid Gravity, from the styling point of view, these teasers show that the upcoming SUV will clearly resemble the Air Sedan, especially when it comes to the headlights and taillights. Although, the Further specific details are still shrouded in secrecy for now by the company.
Gravity interior view: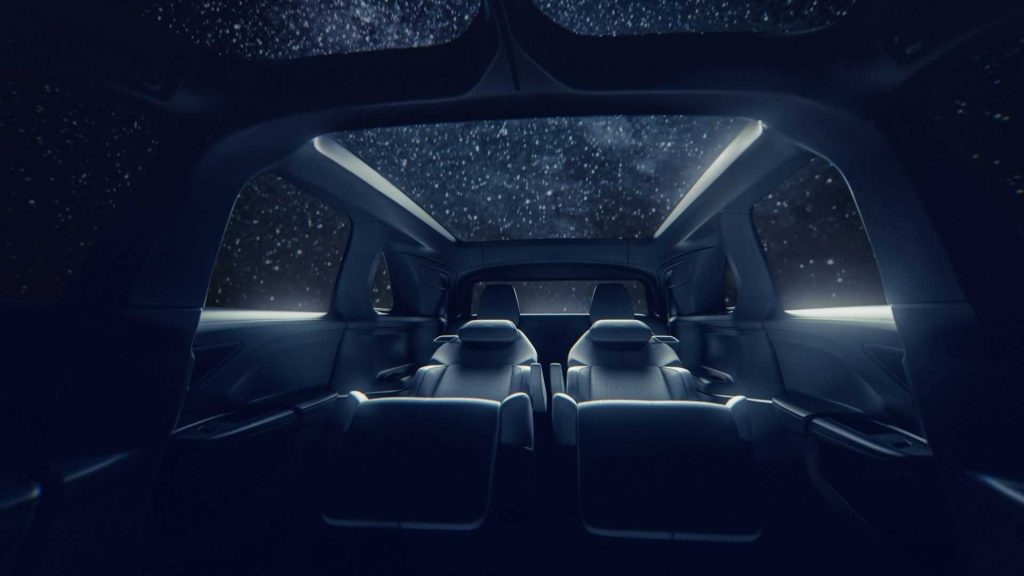 The above image gallery shows clear resemblances between the Gravity SUV and Air sedan, particularly. On the inside, it will come with two or three rows and six to seven seats promising even more flexible cabin and cargo space than the sedan. A futuristic glass cockpit with numerous displays will be located up front, similar to the Mercedes-Benz EQS electric car. Lucid's next-generation UX features infotainment tech that's driven by a triple-screen setup. The SUV will also come with a combination of both physical and touchscreen controls on the dashboard.
Specification and Performance: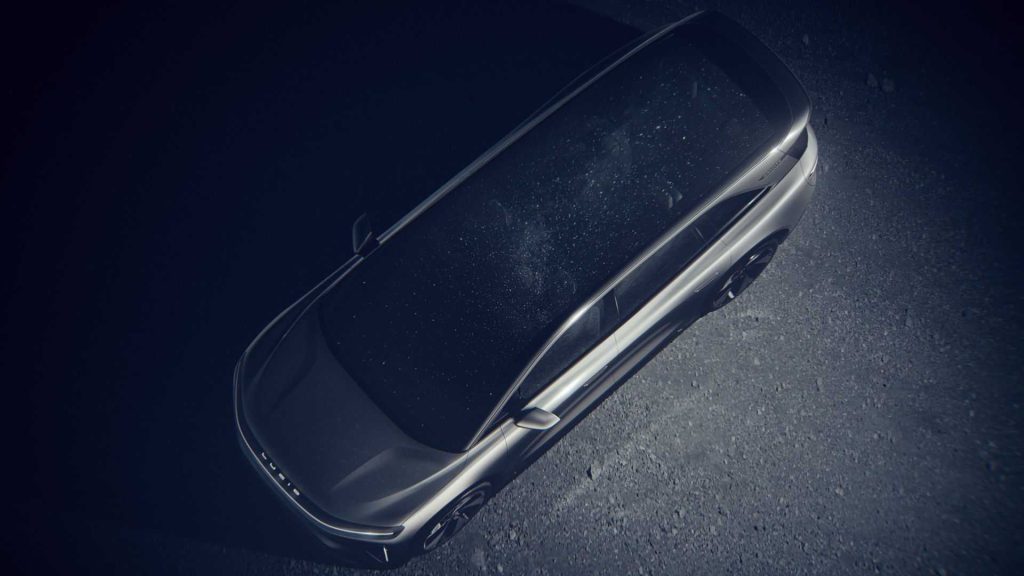 The company has not yet revealed the details about its specification, Lucid will update further information about Gravity in early 2024. According to the revealed details, it features a smaller battery pack than other Airs and 18 modules instead of 22. As Lucid's Air Grand Touring has an EPA-estimated range of 830 km on a single charge. It is expected that Gravity will compete Tesla Model X and Audi Q8 Tronon with a driving range of almost 700 km – 800 km on a single charge. The all-new Lucid Gravity SUV will go into production in 2024 that's why Lucid isn't sharing any details about the new machine other than to declare that it will have supercar performance with larger range than other EVs.
Price tag of Lucid Gravity SUV: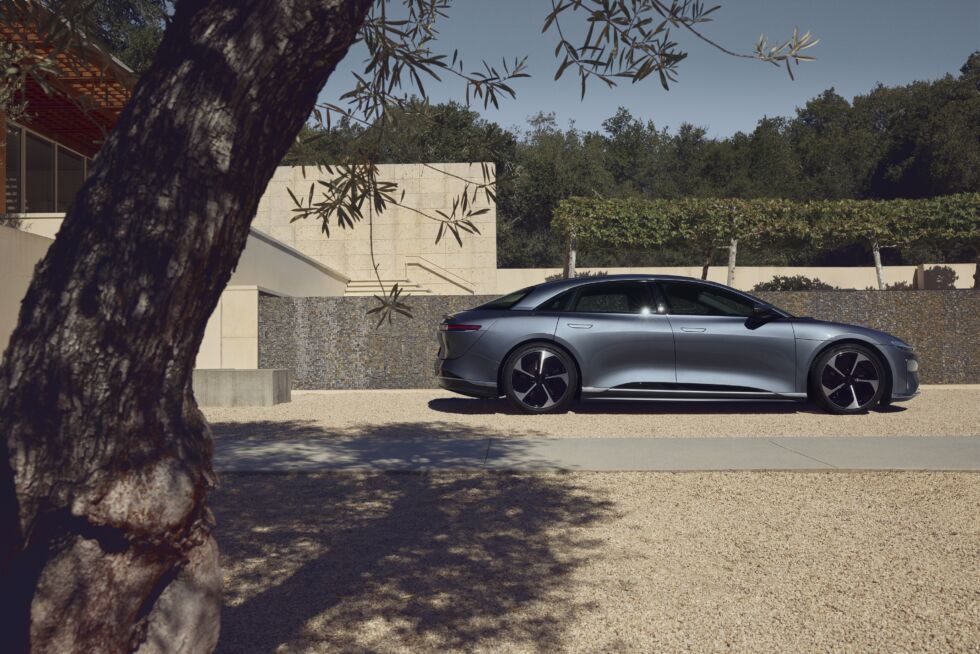 The automaker has not revealed the gravity SUV price yet. Lucid announced that it has started customer deliveries of the $107,400 Air Touring. Given the Lucid Air sedan's high price, it's realistic to anticipate that the upcoming model will cost close to $200,000.
Launch date and Reservations: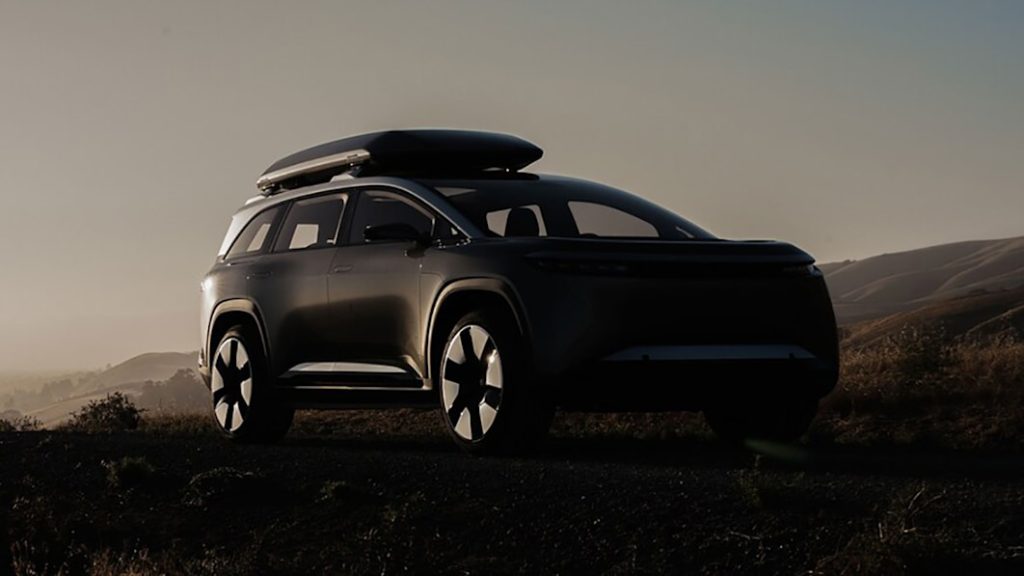 According to the details, Lucid plans to open reservations for the Gravity SUV in early 2023, with deliveries expected to begin sometime in 2024.