Overview
The Ferrari f8 Spider is a catch-up of Ferrari 488. The brand has changed the 488 into the f8. It is also a new edition of 488 which you can say is an improved version of 488. It's not absolutely changed but got a new Pista's engine, new styling, aerodynamic tweaks, and numerous mechanical changes. Ferrari super cars perform very well in the market and always trending at high ranks.
Ferrari F8 Spider did not receive many changes since its launch. It continues with the beginning design but the 3.9-liter V8 engine gets boosted by two turbos. It can churn 710 horsepower and 568 pound-feet of torque. The exotics energy power-driven technology is not impressive with Ferrari F8 and it's resolutely free from hybridized power. It goes precisely the expectations and demand for fast drivers need. The astounding performance capability reached the highest rank in the global market. It's like a superb performance sent by Ferrari.
The 2023 Ferrari F8 Tributo coupe will not be produced and will only be built in Convertible Spider Configuration. We have only received this information yet.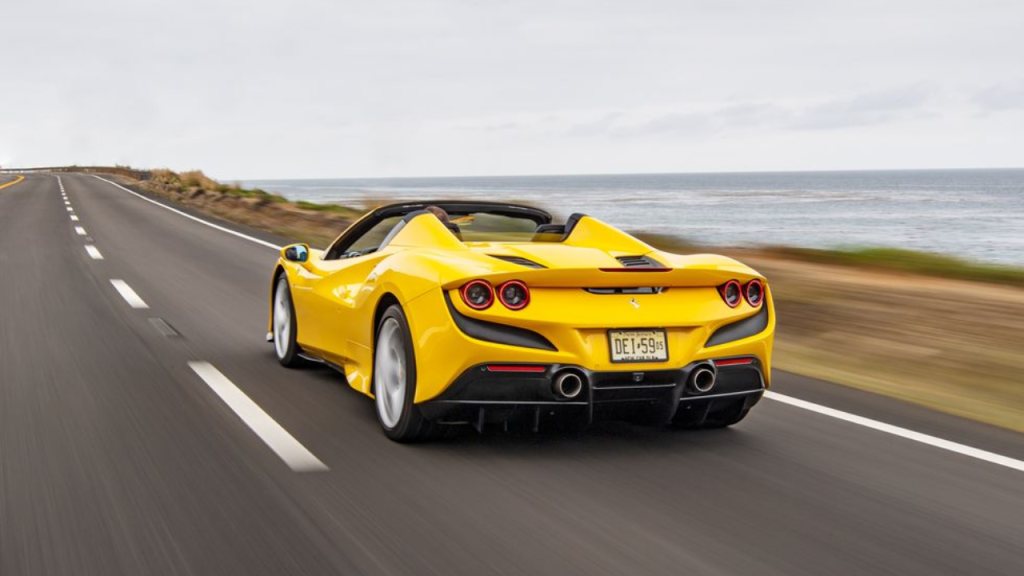 Why Choose Ferrari F8 Spider
Ferrari F8 Spider calls a quick-move impression car for incredible performance. it is powered by a 3.9-liter V8 engine with rear-wheel driving power and a seven-speed automatic transmission. It is designed to hit the quickest record which leaves unforgettable impressions.
Its modern front and rear looks fall you in love. The edges and cuts make a deep impression. The super performance capability catches power from the rear wheel, making the engine stronger and quicker. Its move is faster enough to make new records with competitors.
If you want some special about why to choose you must know it has rated at 15 mph in the city and 18 to 19 mph on the highway. Ferrari F8 is greater in mileage than Lamborghini Huracan which is between up to 13/18 mph. its performance is the best part to consider for choosing this vehicle.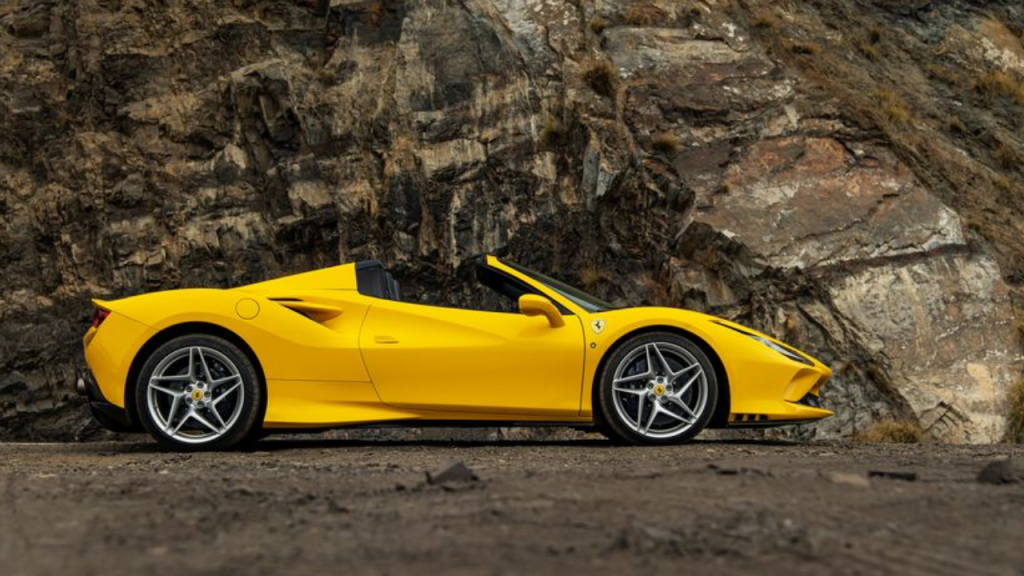 See More: Latest Model Ford Mustang 2023
How Ferrari F8 is Comfortable?
The Ferrari F8 cabin is designed for only two persons with spacious space and a luxury interior. This is enough roomy to give both passengers comfort and accommodation. The highest price of the car can also be defined by its luxury interior which offers all advanced and modern functions to move the car and make your journey memorable. It has designed stylish yet comfortable.
A removable roof helps you to enjoy the fresh air as well you can use the roof in bad weather conditions. The combination of entertainment functions like a six-speaker audio system, Bluetooth and streaming audio, LCD monitor, and navigation system with voice activation features. Only Apple CarPlay integration is offered in the car no Android is available. An optional you can choose a 7.0-inches touchscreen.
The driver and passenger seats offered luxury material. Overall interior cover stitching is neat and clean. The Interior is featuring wit fine details of modern functions and advanced technology. The steering position is very comfortable.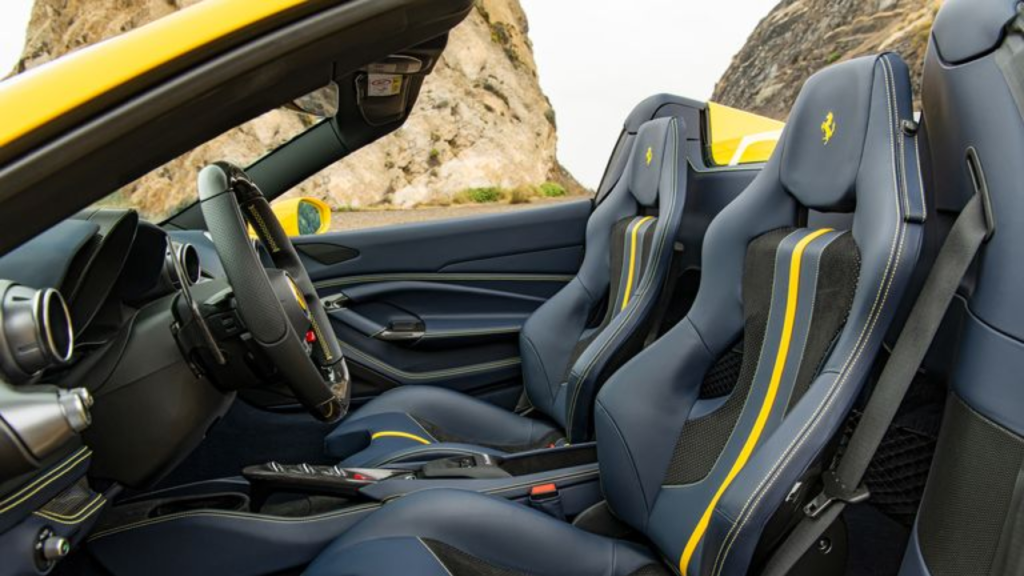 Price
The supercar is available at huge spending of dollars. Its sporty look and comfort charge a high amount for you to experience the car. The Ferrari F8 2023 price will be around $324,342. At this high cost, you can buy this luxury sporty car.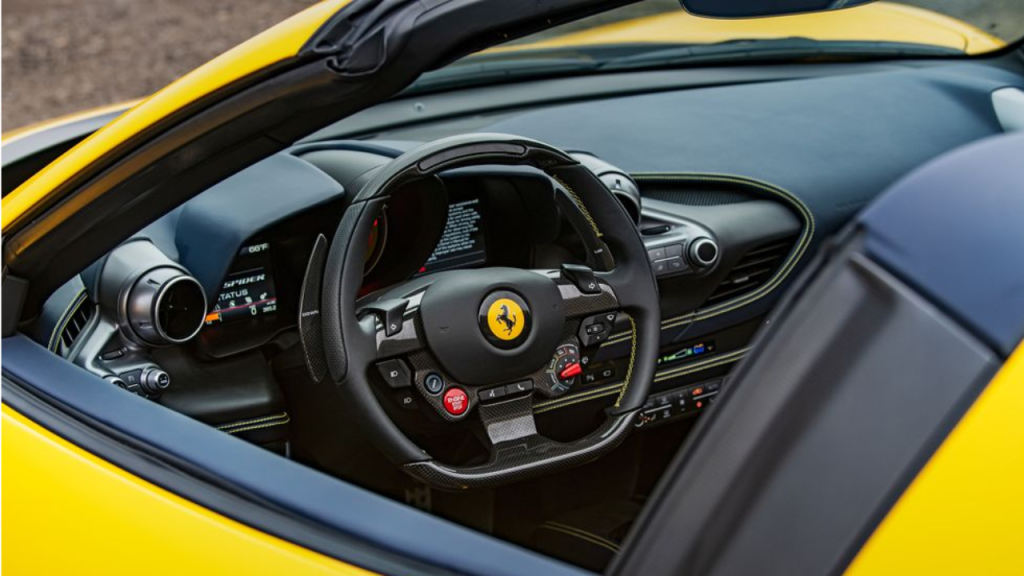 Safety
It is powered by the highest engine power which means the car needs modern safety to help in any sudden accident. But don't expect high from Ferrari F8 safety because it is not offering a blind-spot warning system. The sports car's basic safety features are standard backup and standard rear parking sensors. The car is designed to offer luxury experiences with a strong body and amazing new technology.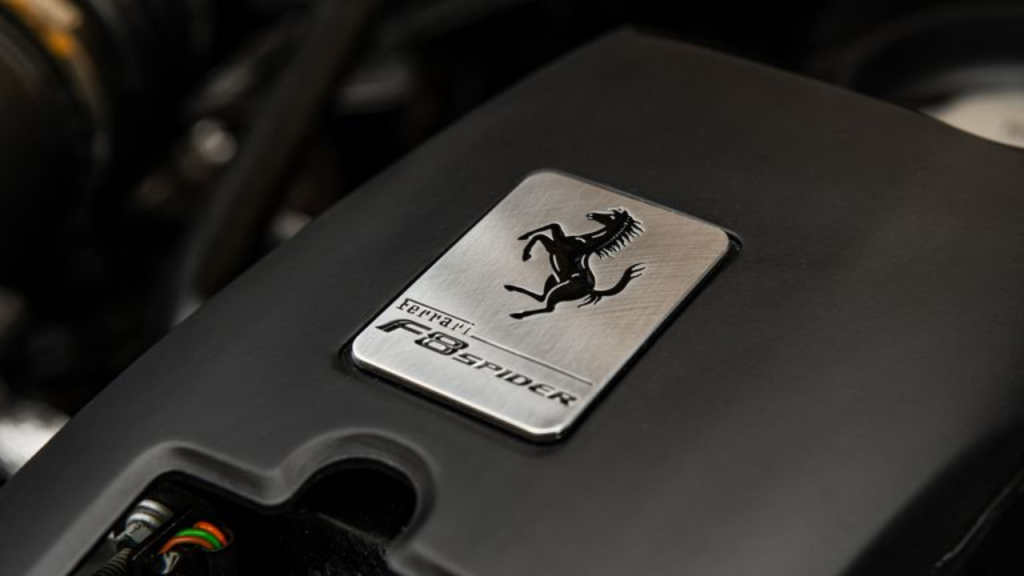 Conclusion
Ferrari F8 stands in the world's luxury cars lineup. Meanwhile, its design continues from the birth of the first generation but modern developments enhance its popularity and encourage sales. Its superb class performance is major factor customers are attracted to. We haven't confirmed what will be featured new in next year's model but it will be the same playing highest rank in the market. Its sporty look and luxury exterior and interior are enough to make a new record in sales every year. Regarding safety concerns, it has successfully completed the ranks of highest safety as per the requirement in sports cars.