Overview
KIA released the 2021 KIA Sportage PHEV information in parts. The SUV is expected to come in February 2023 but the PHEV variant will arrive by April. KIA Sportage is the most hit car in the US market. The addition of hybrid electric power has enhanced the excitement but make sure you know the price of the car before it goes for sale. KIA introduces a new model by increasing the price. US state has made strict rules for vehicles launch in which the most super concern is to offer only fuel efficient, hybrid and electric cars in the country. The fuel rates are increasing rapidly in the United State market. They focus on green cars to make sure a green environment and low fuel need.
Also Checkout: Mercedes Benz EQE SUV Interior Teaser
KIA Sportage PHEV Variant and Price
KIA brings two variants to the PHEV model. KIA Sportage PHEV X-Line AWD and X-Line Prestige. Both have the same 19-inches gloss black alloy wheels, a power liftgate, and a panoramic sunroof. The prices of both variants are not the same. KIA Sportage Plug-In Hybrid Electric Vehicle standard variant X-Line AWD price starts from $38,490 and with adding destination charges of $1,295 the total cost will reach $39,785. Sportage X-Line Prestige starts at $44,285 including the destination fees.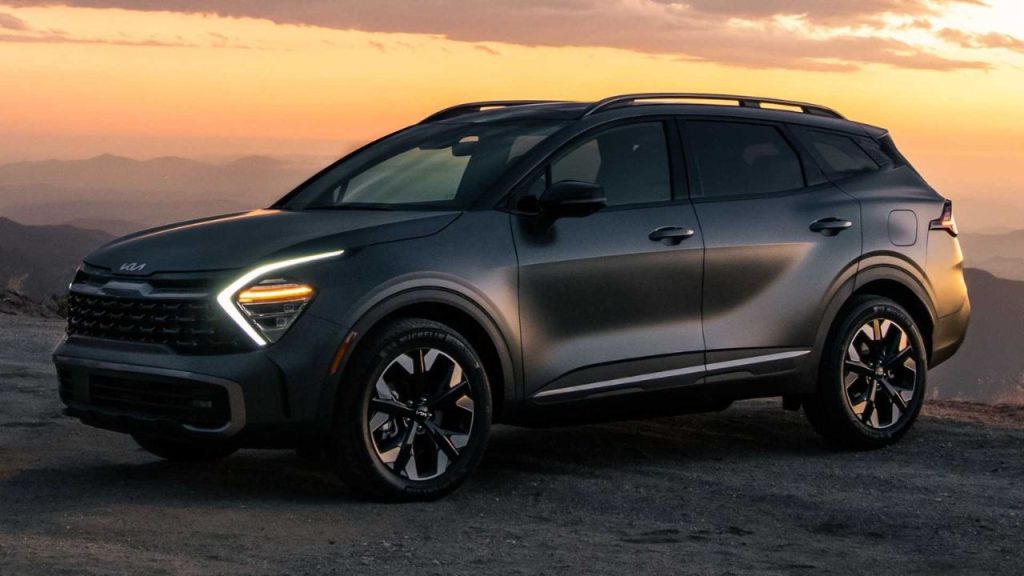 Also Checkout: Mercedes Benz EQE SUV Interior Teaser
Power
The vehicle is powered by a 66.9-kilowatt electric battery with a turbocharged 1.6-liter 4-cylinder engine and a 13.8k-kilowatt-hour special lithium-polymer battery. It is able to make 26q horsepower and 349 Nm of torque with standard 6-speed automatic transmission and AWD which is for all variants. Drive AWD KIA Sportage crossover with electric power battery. Which is able to complete a range of 34 miles.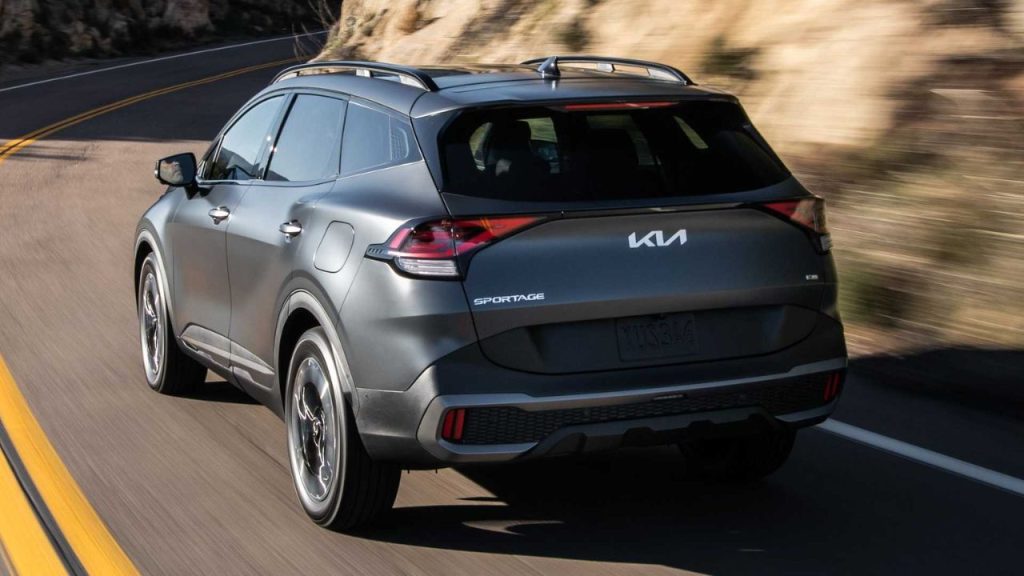 Also Checkout: Mercedes Benz EQE SUV Interior Teaser
Interior of New 2023 KIA Sportage
New model new interior functions. KIA Sportage PHEV receives new tech and functions for the interior. The cabin is more fines than previous. The new line-up models receive Harman Kardon Premium audio system, front and rear parking alerts, smart cruise control, and many other latest features which offer a standard in a crossover. KIA offer fine material for seats and advance tech to drive at fast speed. KIA feature latest technology in PHEV which make the model more desirable for US market. The competition is very in US market and this crossover have such amazing functions to make their customers happy.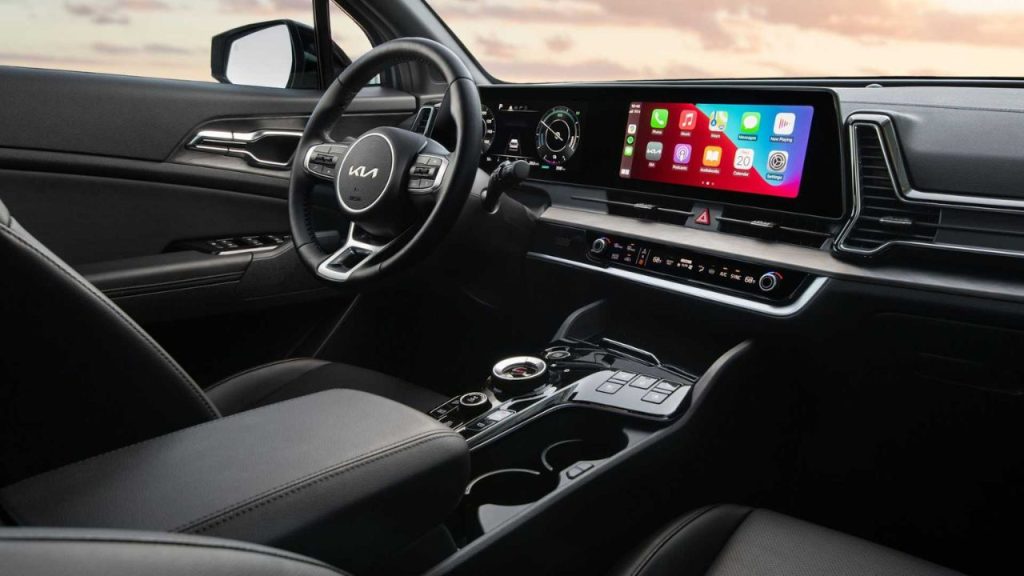 Also Checkout: 2023 Genesis G90 Electric Supercharge
Conclusion
The fifth generation of KIA Sportage has amazing new functions for customers. the launching of this car is more awaited for customers after the releasing information shared with them. The price of PHEV is a little bit high but the functions introduce in all trims cover the price tag. KIA makes the model safe and secure for family tours. The AWD allows you to plan your next trip to off-road with your friends and family. You will see many changes in the new model which makes the cost higher than previous.