Overview
One of the biggest entertainments in the vehicle is the sound system and if your AUX port is not working perfectly it is the most annoying thing for you.  To fix loose aux port you don't need to ask for a car mechanic and pay the cost to him you can fix loose aux port of your by yourself. Aux port is one of the best entertainment parts of the car that is mostly used whenever we drive. AUX port allowed you to connect the Mp3 device to the car and listen to your favorite music in the car. If you purchase a brand new car everything will be perfect but if you purchase a used car there must be so many little issues that happened with the car.
Mostly use cars AUX port lose or not able for use because everyone loves to listen to music in the car and for several injection and rejection AUX port lose sometimes. Sometimes the AUX port just loses that's why not working perfectly but sometimes due to unusual use port expired and you need to replace and buy a new one for your car.
---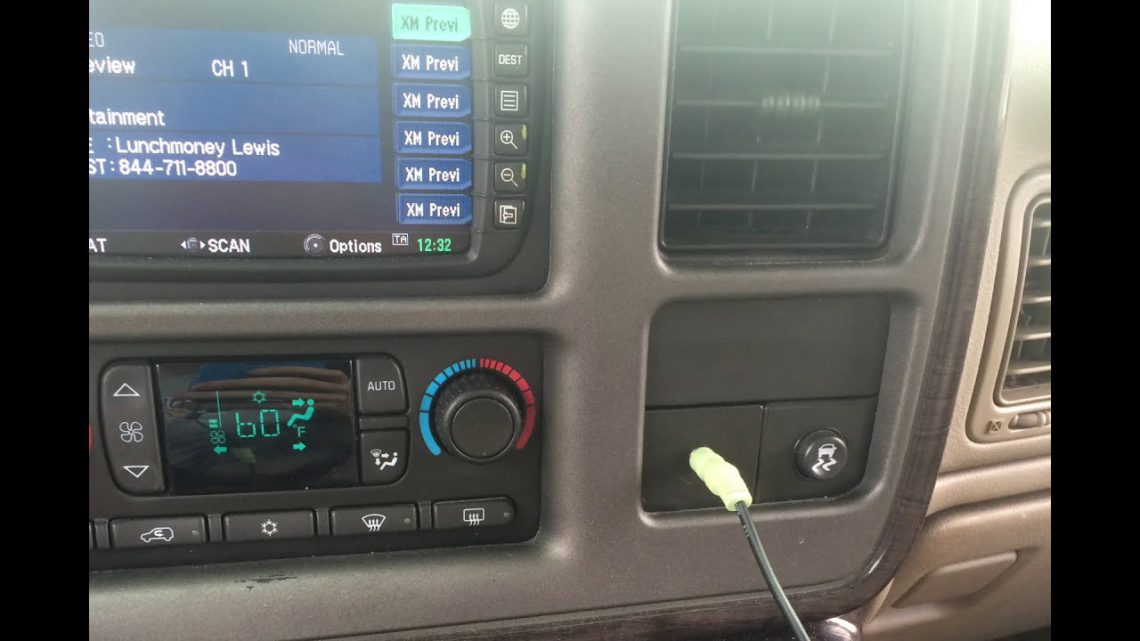 Also Checkout: Did You Know How Long Does it Take to Charge a Car Battery
How to Fix Loose AUX Port in Car
A loose AUX port just happened when we use it frequently and never think a lot of injecting and reject can be damaged or lose AUX port. Sometimes we try to put cable hardly and that's why the AUX port loses. If the AUX port just loses you can fix it by yourself and if you want to replace you can put another one too. AUX port is connected with different springs and if one is missing off the disconnected port didn't work. We will explain to you how to fix the auxiliary port in the car.
Turn off the vehicle to make sure there is nothing electric power On in the car then can be the cause of a short circuit.
Must be worn hand gloves and eye care glasses.
Remove the stereo and unscrew the bottom cover to check what's happening with Port.
Place all the springs on board and find if any spring disconnect then reconnects it. If all the spring connected perfectly then just press it to make sure if anything loose it can be fixed.
Just put it back into the port and test AUX port working perfectly or not.
If still, it's not working then do not do another experience and go to a car mechanic he can fix your AUX port.


---
Also Checkout: Did You Know How to Fix a Stuck Manual Car Seat
How to Install New AUX Port in Car
You can install a new AUX port in your car if you realized that the old one can't be repaired or working again perfectly.
Step 1
Check your car stereo to determine how you can remove it. Some car radios boarded with interior trim for this purpose you need screws to remove it. If the radio is not connected with trim then you need to remove it with DIN tools.
Step 2
Check which stereo model is required for your car. The stereo model is very important because any other model of stereo might be not working in your car. Stereo models are available in the market and you will easily find your stereo model. The stereo that has Red and White RCA output only need an RCA to connect with an AUX cable.
---
Step 3
Insert your car radio from the dashboard by using the required tools as mention in the first step. Must be check that you are doing all the process very carefully because if by mistake one wire disconnect or damage you may lose your audio system
Step 4
Place the new stereo model in your car and connect all the wires back. Connect the AUX port into the stereo as the old one connected to it.
Step 5
Test your car Mp3 connect the AUX cable with Red and White RCA adopter to confirm that it's working perfectly.
---
Also Checkout: How to Change Car Navigation From Japanese to English
Conclusion
You have the option to get help from a car mechanic but if you want to save money then follow the above mention tips to replace or fix the AUX port. Drive without music can be boring for you so must check your audio system before going the long driving. Do not inject AUX cable again and again in a day because it's the biggest reason to lose the AUX port. The radio system is connected with small wires and the stereo is connected with a spring so must use a soft hand whenever you insert an AUX cable from the port.
Recent Articles: