Overview
Some car lovers want the extra design on the car to make it prominent in other cars. Make paint stripes on a car will be looking very pretty on your car if you made stripes perfectly. You can make stripes on your car by yourself if you want to save money. Make sure you are mentally ready for this action because maybe painted stripes damaged your original body paint and it may decrease your car value. You can use temporary stripes for your car that can be easily removable whenever you are fed up. There are so many ways how to paint stripes on a car different types of paints and tapes available in the market that you can easily apply to your car according to your mind design.
---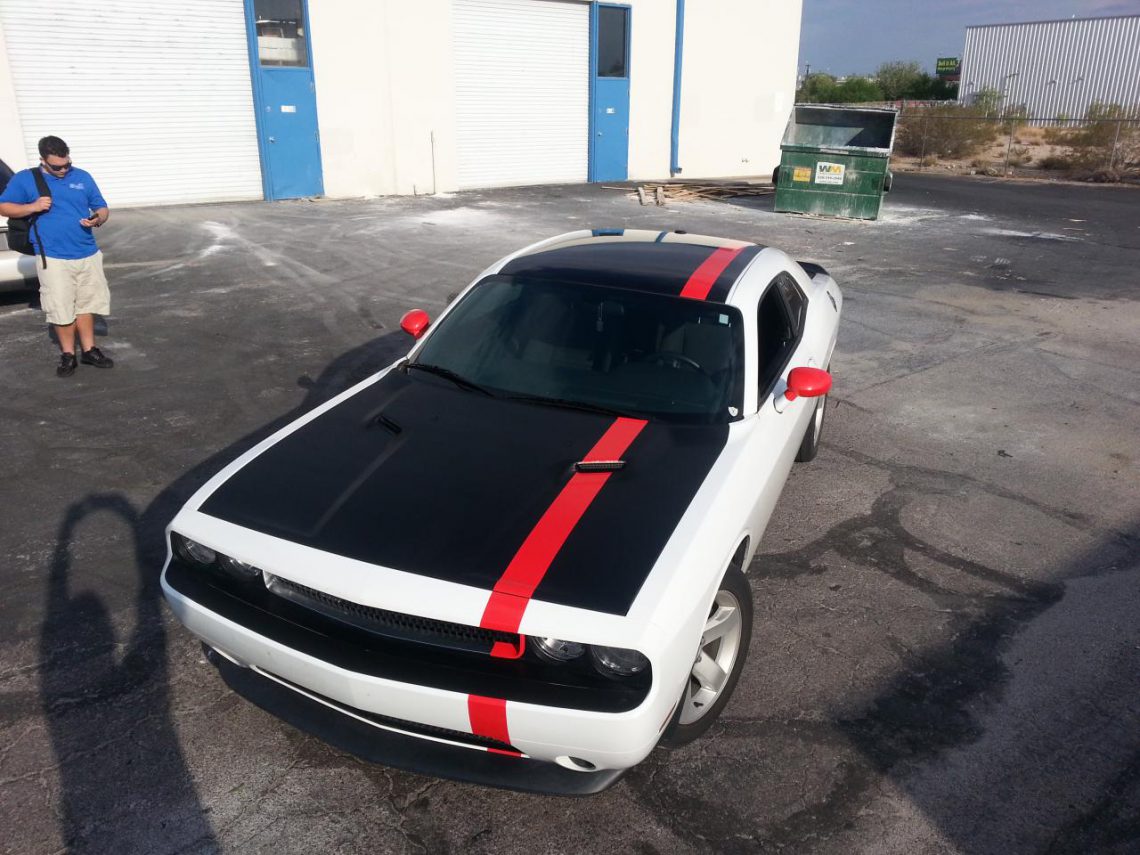 Also Checkout: Effective Information About How to Take Care of Your Car
How to Paint Stripes on a Car
Before start paint stripes make sure you have washed your car and dry with a soft towel. Clean all the dust and scratches from your car before applying the stripes because the dirty and scratched cars never looking pretty with stripes.
Fine-line edging tape is perfect for outline the stripes this tape will help you to make clean crisp lines. You can easily remove fine-line edging tape as compared to the masking tape.
Make sure you have covered the whole car except the stripe lines design because overspray can mess up your design n.
Outline lining helps you to create beautiful stripes on your car.
Make sure you have place lines according to the design you follow. Start placing tape from top to bottom so that you can easily see that you are placing lines in the right way.
Draw some rough measurements in your car so you can easily place stripes at the lines properly. Do not use a hard pen or anything to damage your car body.
Keep checking the lines from every angle to make sure you have place straight lines.
Look at the stripes from low perspectives to make sure you have placed a fine line of waves.
Check the corners and sides of your outline before using a spray to fill the stripe.
After finalizing the design wait to dry the paint to check how it's looking.


---
Also Checkout: Did You Know How Long Does it Take to Charge a Car Battery
How to Paint Racing Stripes on Car
Apply racing stripes on your car by following the below mention tips. Make sure you have an idea about how to place a tape nicely in the car.
Scrub your car is the first and most important step and must be dry with a soft towel.
Measure the lines and taping the lines very carefully. You can take help from your friend to place tape correctly and nicely.
Cover the windows, lights, and other parts that you don't want to paint.
Use spray paint to cover the sport. Make sure you have an idea of how to use spray and if you don't have an idea about it take help from the paint master.
Spray the entire stripe continuously until it converts into the dark.
Don't use cheap quality paint on your car body.
After dry one layer of paint repeat it to make it smooth and soft.
Let it dry and check it with your hand that it is fine and soft. If it is not soft you can use the 3rd layer of paint.


---
Also Checkout: How to Verify the Japanese Car Auction Sheet Report Online
Removable Racing Stripes for Car
Some people just want to place racing stripes on a car temporarily. Removable racing stripes for cars available in the market. See below how you can place removable racing stripes:
Wash your car first before place temporary racing stripes and wait for the dry.
Measure the stripes design and draw the design with tape to make sure you will place stripes correctly.
Place stripes carefully according to the tape line measurement.
After the place, the stripes avoid daily car wash.


---
Also Checkout: Did You Know How to Fix a Stuck Manual Car Seat
Conclusion
Paint stripes looking very beautiful on cars. If you have no idea how to use spray and place outline tape take help from the car service station to make a perfect stripe on the car. There are many designs available in the market that you can apply for temporary and change after some time. If you use spray paint then keep in your mind you can change after a specific time. Only removable stripes can easily place or remove anytime.
Recent Articles: