Overview
Hyundai has released the news about its upcoming Hyundai Elantra N Line 2021 that it looks sharper than the previous model. The entrance of the new Elantra enhances the worth of the Elantra lineup in the market. Hyundai will enter the sedan market with a sharper look sedan to gain its customer attention. The company has redesigned its N Line Elantra with a sporty style front and back look. It's the 7th generation of Elantra which is completely built with modern cuts and material.
---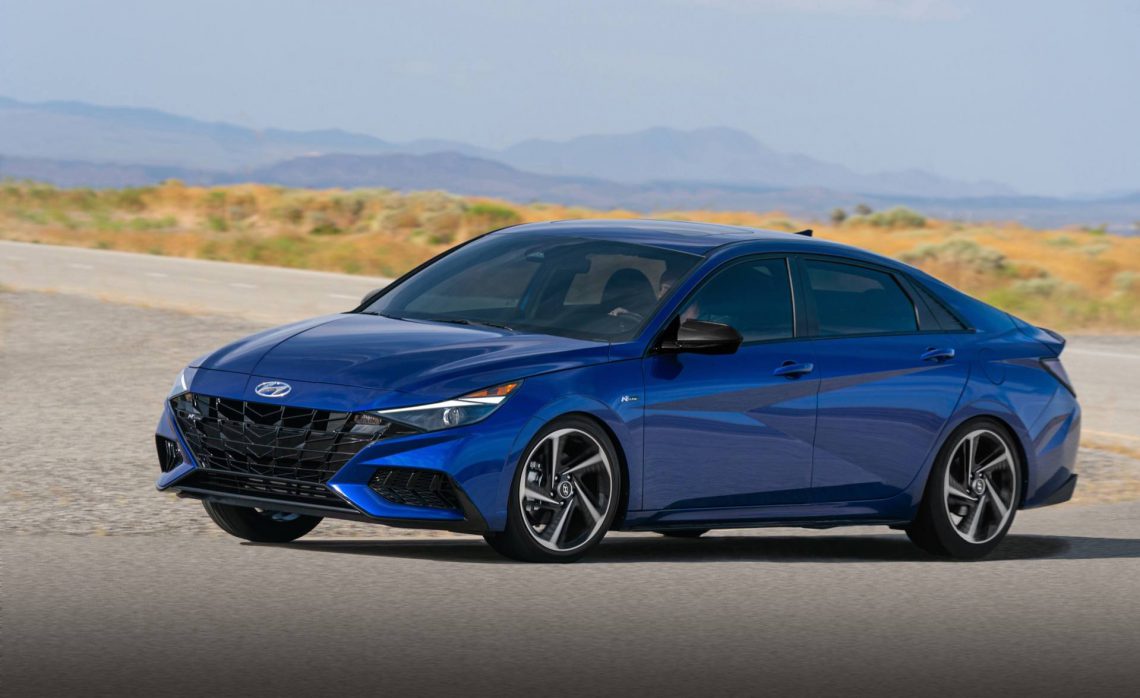 ---
Also Checkout: Bugatti Chiron Car with the Speed of a Plane
Hyundai Elantra N Line Competitors
The company has target its biggest competitors in the international auto market:
Honda Civic
Subaru WRX
Volkswagen GTI
Volkswagen Jetta GLI
The new sporty look sedan will compete for the market of above four vehicles and its sharper look badly hit the sale of its competitors.
---
---
Also Checkout: 2021 Ford Bronco Review, Specifications, and Price
Hyundai Elantra N Line 2021
Hyundai sedan already sold in the international market in high demand because of its stylish body and comfortable interior. The features and safety the company has provided in its vehicle attract the new generation. Sporty look sedans are the weakness of our young generation. Elantra already set the biggest position in the market because of its performance. The upcoming 2021 Elantra N Line will drag the sale and makes its position more strong. The company has replaced the current Elantra sport with N Line and hopefully, this change will cause good sales for the company. Hyundai has added more spice to the Elantra N Line body.
---
---
Also Checkout: Mercedes C-Class Estate Spied 2021 Offer Dual-Screen Interior
Exterior Design
Hyundai has redesigned the 7th generation of Elantra to gives its customer a fresh look new style sedan. The exterior design of Elantra is fantastic with the touch of N Line. Elantras wear Hyundai's geometric design theme in a beautiful style. Its cascade grille style makes it look more attitude and sharp and below it has a large intake that helps to cool the turbocharged engine. With a glossy-black surround, Hyundai has fit 18-inch alloy wheels, side-view mirrors, and side skirts in N Line Elantra 2021. At the rear side N Line design with integrated spoiler, twin chrome exhaust, and N Line rear diffuser.
---
---
Also Checkout: How to Verify Japanese Used Cars
Interior Design
The seats of this new upcoming sedan made with comfortable leather. Elantra N Line gets leather-wrapped steering wheels and the gear shift is also wrapped with metal and leather to enhance its beauty. Other standard features are also available like touch screen infotainment system, Andriod Carplay, and Apple Carplay connectivity. For a more close view of N Line, we have to wait for further updates from the company.
Also Checkout: Should I Buy Electric Cars Or Hybrid Now?
Elantra 2021 Engine Performance
Elantra N Line 2021 is mated with 1.6-liter engine power with a 4-cylinder that can produce a good output of 201 hp and 195.2 pound-feet of torque. It will be mated with a 6-speed manual and 7-speed automatic transmission. The standard model of Elantra is powered with a 2.0-liter engine power that can produce 147 hp.
---
---
Also Checkout: How to Buy and Verify Auction Sheet For Japanese Cars In Mozambique
Safety Features
According to the company, N Line will get bevy safety features in which:
Forward Collision-Avoidance Assist
Lane Keep Assist
Semi-Autonomous Lane-Following Assist
Blind Spot Collision-Avoidance Assist
Rear Cross-Traffic Collision-Avoidance Assist
Driver Attention Monitor
These are the updated features other standards Features will also available in the sedan for the safety of driver and passenger.
---
---
Also Checkout: How to Verify and Buy Cars in New Zealand
Conclusion
The style look of Hyundai vehicles makes its position strong and helpful for its market growth. In the last few years, the updated design and features list of company vehicles increase its customer in the international market. The sharp look is a basic theme of Hyundai sedan's but the edge and cuts in the upcoming Elantra N Line look unique in its lineup of sedans. Elantra contains all the excellent and advanced features to compete in its market nicely.
Recent Article: