Buy Cars in New Zealand on a budget is no big deal. A couple of options available to choose the best car for yourself. You can buy all types of cars second-hand cars, brand-new cars, Japanese cars, imported cars, and cheap prices cars. Everything is possible in the auto market of New Zealand.
Overview
The buying and selling of cars is not a big task because of high competition. The huge options are available for good cars in the auto market. The prices of brand new cars are high and customers prefer to buy used cars. Cars are a necessary need in New Zealand it will help to move from one place to another place. People prefer to buy a personal car just to maintain the timetable. The people who can't afford a high price tag have the option to buy used cars. Japanese cars are available at low prices as compared to brand new cars.
Also Checkout: Hyundai Elantra N Line 2021! Looks More Sharper
Best Time for Car Inspection?
Take free time to inspect your car because it's not a little deal that can be made in a few hours. The best car inspection time is a sunny day. You can check to see the clues clearly on a sunny day. You cant see the original condition or any dent in a night. Fix car inspection time on a sunny day with your dealer.
Also Checkout: How to Change Car Navigation From Japanese to English
How to Buy Cars in New Zealand?
Before buying a car you should collect all information about your required car in New Zealand. You need to know about the specifications and features of the car before buying. You can search for your car online that is a very easy and good way. There are two purposes of buying a car:
For Personal Use
For Resell Purpose
If you are looking for personal use car then go to the fuel-efficient car option. Fuel efficient car is helpful to save your money. Most people prefer a brand new car for family use. But there are several good options for used cars available in New Zealand.
If you are looking for investment purposes and resell cars after buying then you should buy a car that is a need for the market. Buying a car for reselling purposes is a big decision and a risky investment. You should know the market condition and demand before buying a car. Search for a low-priced car that gives you profit.
Buying a car online is the best possible option because you can see the car online and fix a time with the seller. Online buying and selling of cars are very preferable in the country. Nowadays most people post ads on the internet and meet thousands of buyers.
Also Checkout: How To Sell Used Cars At Good Price
Driven Auto Sale:
Driven auto sale has 14 years experience of in the New Zealand automotive industry. They provide a car at the best prices. You can find the best option car according to your range on Driven Auto Sale. They provide the best car buying services to the customers and make this process easy for customers. They also offer car financing options because the car on lease is highly preferable in New Zealand.
Also Checkout: What Is Hybrid Car? How Do Hybrid Cars Work
CarYard:
The car yard provides the best second-hand car options to its customers. They help you to find the best car in New Zealand at a cheap price. They are not limited to a certain amount of cars. High prices to cheap prices car available on the CarYard and you can find a car on there online at home. Car selection on Car yard is a very easy and comfortable process because you can freely find your required car at home.
Also Checkout: Most Popular Cars In Australia 2021
Armstrong:
They build a relationship with trust. They provide services for finding the best car under your price range. They have also welcomed their customers to the showroom and provide high attention to customers. They have strong links with international dealers and national dealers. Their large system shows that they provide all possible best option cars to their customers according to their demand.
Also Checkout: Things To Keep In Mind While Driving Manual Cars
Driven:
Driven is known as New Zealand's best-used car place. Thousands of used cars available on their website for sale. People can freely upload a car for sale. They also provide brand new cars according to the customer's demand.
How to verify Cars in New Zealand: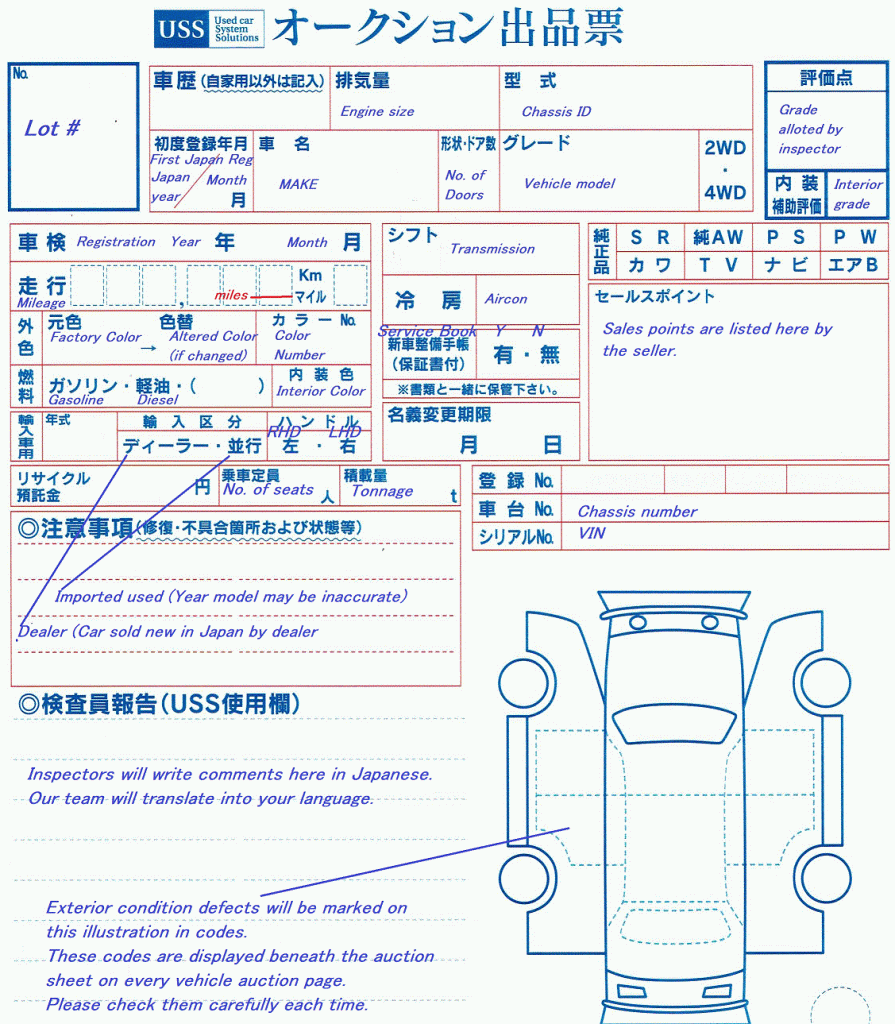 Dealers make it easy to buy a car in New Zealand and Myauctionsheet.com makes it easy to verify cars in New Zealand. You can find the old history of your required Japanese car online. Myauctionsheet.com provides an auction sheet verification service to help them for choosing the best car. Before verifying the auction sheet you didn't know about the old condition of your car. Verification of your car also helpful for you when want to resell your car. This is a document that enhances your vehicle value in the customer's mind.