Overview
It seems like there is no mood for automakers to relieve at car prices. After the mini-budget and Federal Excise Duty, 2.5% automobile industry announced price hiked. Honda cars new prices have been updated by the company and affected from 21st January 2022. The sky rocking prices of cars in Pakistan are no more in the range of people who are looking for low prices brand new cars. Honda offers the best performance sedans in Pakistan Honda City and Honda Civic and both car's prices have been increased under the new FED tax. Meanwhile, Honda has still something good for its customers of Honda City 1.2L M/T and Honda City 1.2L A/T. Honda cars new prices are now officially applied as per the company notification to all dealerships.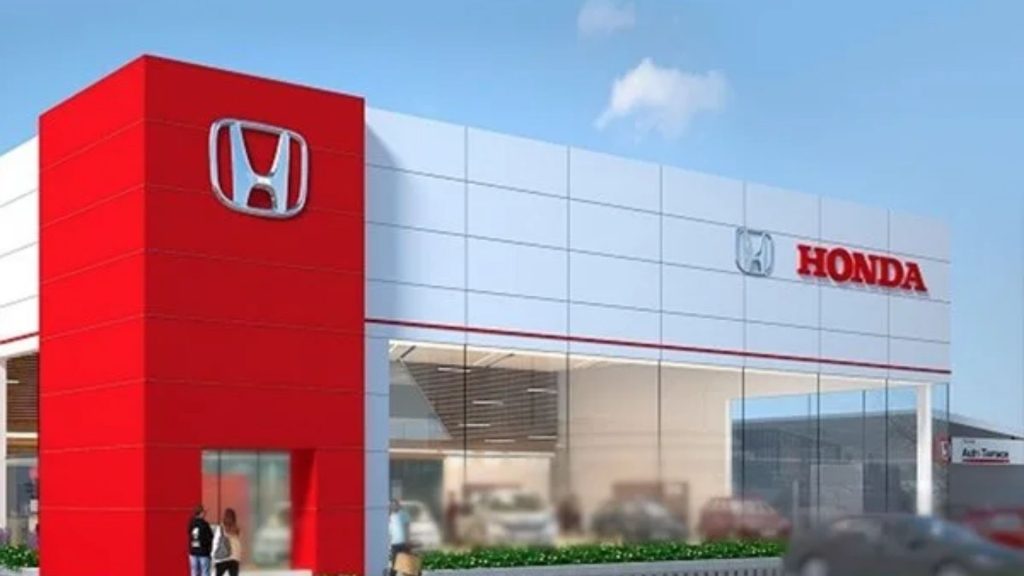 Also Checkout: Benefits Of Purchasing Car Parts Direct From Suppliers
Honda New Car Prices 2022
Honda sent the official notice to all dealership stores across the country regarding the new car prices chart. Here are Honda new car prices 2022:
Honda City
Honda increased the car prices of all its locally manufactured except Honda City 1.2L M/T and Honda City 1.2L A/T. These two variants are still available on the previous price tag. So, still, you have the option to buy an old price car from Honda.
Honda City 1.5L CVT new price is Rs 3,146,000
Honda City 1.5L Aspire Manual available at Rs 3,279,000
Honda City Aspire CVT new rate is Rs 3,454,000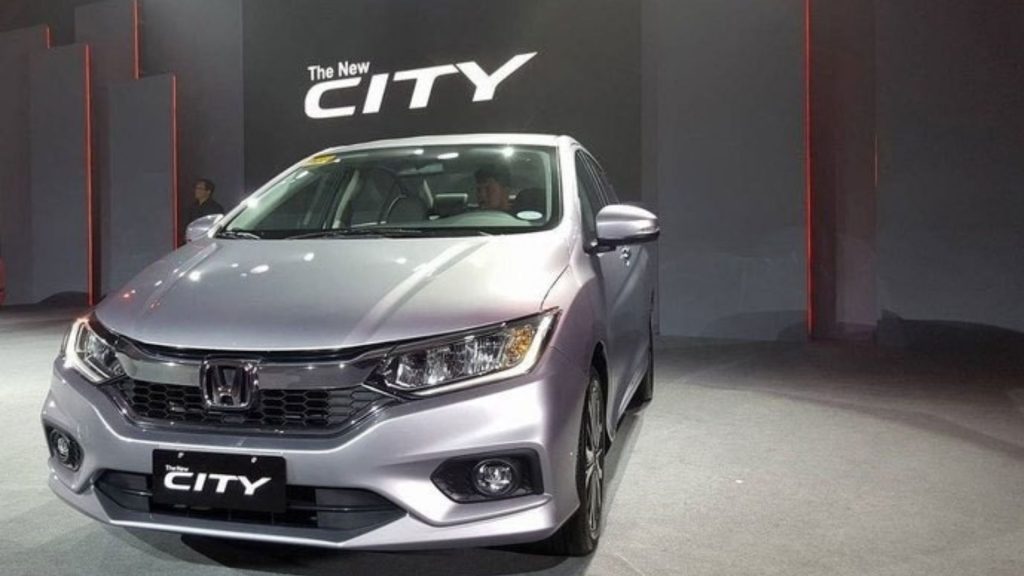 Also Checkout: Why Car Auction Inspections Are Needed Prior To The Purchase
Honda Civic
Honda Civic is a very popular sporty style sedan and is equipped with the option of 1.8L and 1.5L engine power. The car delivers excellent performance with a heavy engine and featured advanced technology.
Honda Civic 1.8L VTI CVT price increased by Rs 100,000 and the new prices are Rs 4,079,000
Honda Civic 1.8 VTI CVT SR new price is Rs 4,388,000 the change of Rs 107,000
Honda Civic 1.5L Turbo RS price jumped by Rs 126,000 and the new price is Rs 5,175,000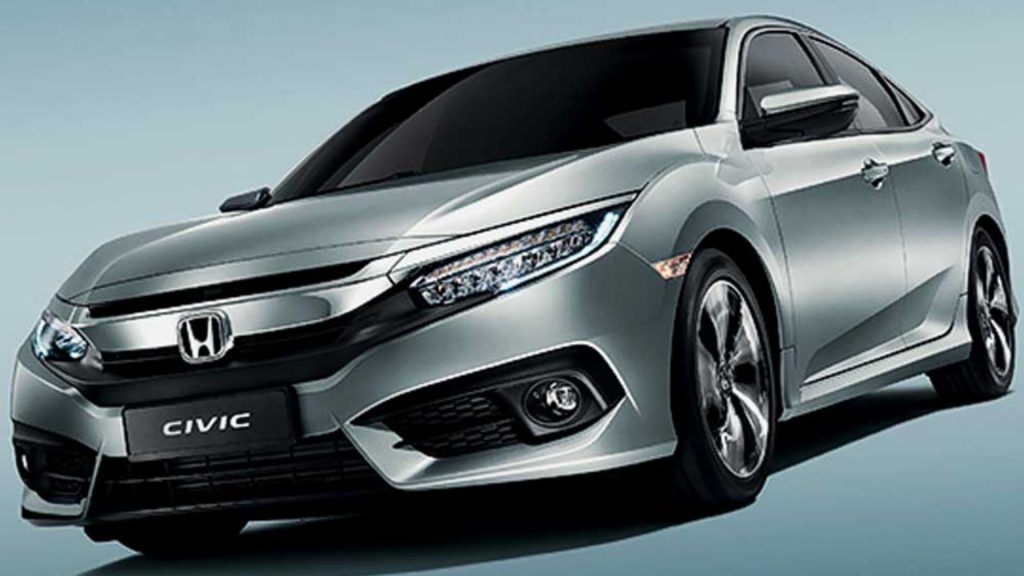 Also Checkout: Ideal Tips When Looking For Exported Used Car Parts
Honda BR-V
Honda offers BR-V in Pakistan with only one standard variant. This is one of the very best family cars in Pakistan. This is also added in the chart of Honda cars new prices:
Honda BR-V price increased from Rs 3,599,000 to Rs 3,689,000.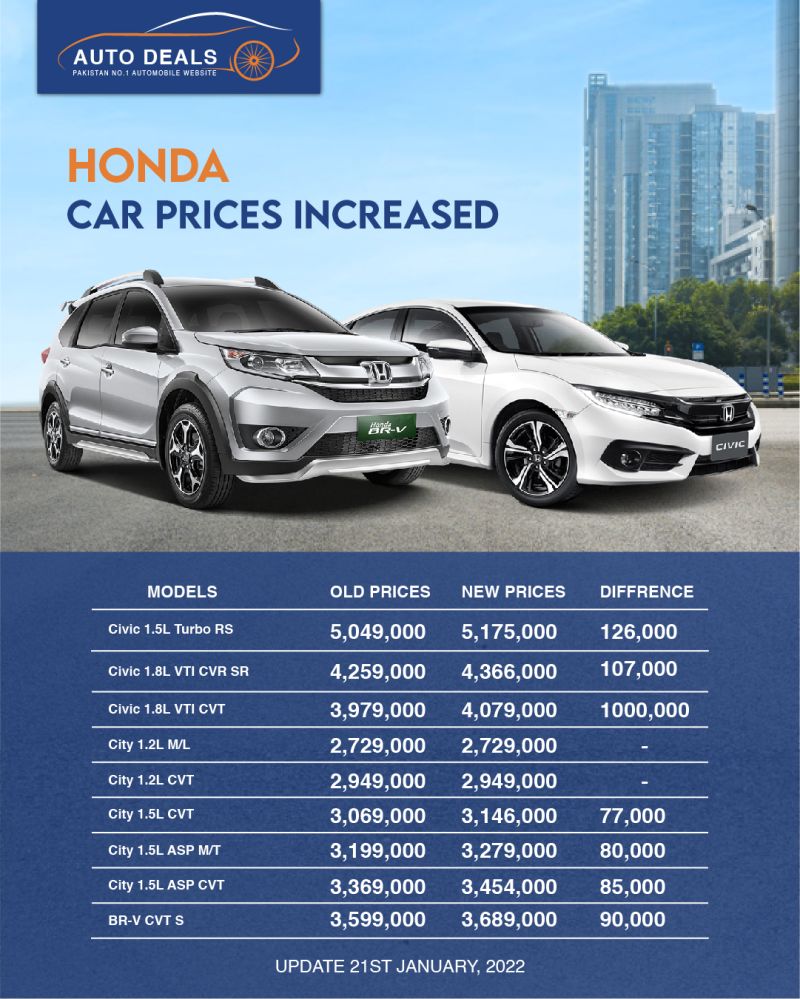 Also Checkout: Suzuki Increases Car Prices In Pakistan
Conclusion
Honda increase car prices due to the new FED tax imposed by the government. A few months ago the company was changed its prices due to the unstable dollar rate that affect the manufacturing cost of cars. However, we cannot confirm that this price hike is last for this year or just the beginning. Pakistan car prices are not stable for the last couple of months. Automakers are forced by the cost effects to increase car prices.