Overview
Careem cab service opens doors for people who are worried about unemployment. Now you can earn enough money from Careem by providing the service of the captain, invest car in careem will be a good earning source for you. Online car haling services resolved the issue of unemployment by providing thousands of jobs to all peoples the requirement is just to be a good driver. Online car-hailing service removes the worries of going bus stop to pick a cab. You can book your cab online and the captain will pick you from your doorstep and drop you at your desire location. There is no time restriction to book the cab and not compulsory for captains to do service at 24 hours. If you want to earn extra money or have time for a part-time job you can join Careem as a part-time job.
Careem also offers different types of promotion to its captain and encourage them with bonuses. After the launching of these types of apps, the unemployment ratio has been reduced. Some people don't know how to invest in Careem this article is for those who are looking for earning more money.
---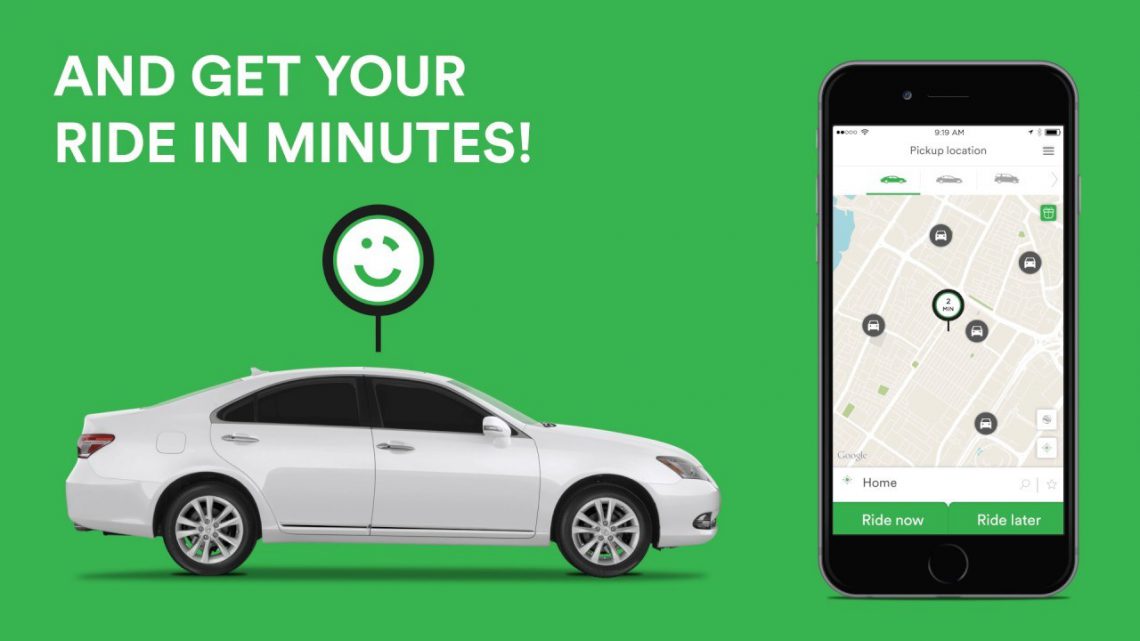 Also Checkout: 2021 Toyota Sequoia Full-Size SUV | Adventure In New Style
What Is Careem?
Careem is an online app that provides excellent cab service in the country. Today they are providing cab service in multiple countries and get a huge response from its customers. Careem provides a comfortable and relaxed ride to its customers at very reasonable rates. The company has gain popularity in a very short time because of its reasonable rates and fast service. You can book a ride from your doorstep and you will not have to go to the bus stop to pick the cab. Just install the App of Careem, create an account with providing the mobile number and email address. After creating the account you are free to go anywhere with Careem.
---
Also Checkout: 2021 Toyota Land Cruiser | A Luxury Class SUV
Careem Car Requirements Lahore
The Careem has made specific requirements about the car for every city. By just fulfills the terms & conditions of the company you will be a captain there and earn money. If you want to become a captain in Careem you should know about these requirements for Lahore Careem captains:
Below 18 years cant is the registered vehicle in Careem. You can register yourself with a valid license.
Smart Phone is very important to use the application through the internet.
The vehicle must be in good condition and according to city requirements.
The captain may have to go under the Careem screening as per policy.
Earning through Careem not difficult and it's also convenient for those who want to earn more money and find work part-time. The trend of online ride-hailing service spread very fast because it's convenient and reliable for everyone.
---
Also Checkout: 2021 Toyota Corolla Hybrid | Wondering the New journey
How Careem Works?
Careem is providing a platform of digital network in which they provide a service of convenient riding and employment opportunities to the public. The people who are worried about jobs or want to earn money can invest a car in Careem and earn more money. The company has made specific categories for vehicle registration. The categories of vehicles Careem offered are:
Motorbike
Go Mini
Go
Go+
Pickup
Auto Riksha
Business Class
Delivery
The different categories depending on the different vehicles. It looks more convenient for people who can't buy big vehicles to work with Careem can go to the low category. Careem required a good condition vehicle and reliable for customers to travel easily. Here are some requirements for the condition of the vehicle:
Independent vehicle owner
The vehicle should be in good condition
All documents of the vehicle must be original
The vehicle is able for the long route
Must be resolving the technical issue of your vehicle before registration


---
Also Checkout: 2021 Toyota RAV4 Crossover SUV | Experience For Next Adventure
How to Invest a Car in Careem?
Become a captain in Careem is an excellent earning idea because it's up to you how much you can earn every day. There is no time limit for driving if you can work 10 to 12 hours Careem will allow you. You have another option if you are not a good driver then you can hire a driver at a fixed monthly salary. This is an option for those who have money to buy a car but can't do work with Careem. You will get good. The basic question that everyone wants to know which car is best for Careem? Careem never restricted specific vehicles but they require a good condition vehicle that is reliable for driving. If you have a big car then you can earn more money because it's considered in Careem GO and its charges are higher than Go mini. Big cars like Honda City, Toyota Corolla, Suzuki Wagon R are the best cars for Careem because these are fuel-efficient and consider in the big car that is helpful for earn more money.
Get start earning with Careem by just following these three steps:
Register
Just fill out the form of registration but read it carefully before sign the documents. Read all terms & conditions written in the registration form because you are not able to claim after registration. After registration Careem welcomes you as a Careem Captain.
Train
Careem provides special training to all its Captains in which they trained their captains on how to use applications and handle customers. You can select a slot of training in which you can select online classes or office classes. The company will also provide training on how to use the Careem App and get more rides. Training will be started after your registration.
Ride
After completing the training session you will receive a confirmation letter from the company to start earning with Careem.
---
Also Checkout: 2021 Toyota Venza | Explore The New World
Careem Captain Restrictions
Careem is known as the best ride-hailing service and to make sure of the reliable service they have made strict rules for the captain. Here are the restrictions for Careem captain:
Captain cant use harsh language with customers
The captain should pick the customer from their location
The captain is responsible to drop customers at the required destination
Captain cant cancel the ride once he accepts
Also Checkout: 2021Toyota Highlander| All About Your Dream Ride
Benefits of Investing Car In Careem
This is an open opportunity to earn money in a short time. Careem offers different types of promotions and targets to its captain and after completing the target they give bonuses to its Captains. Here are some benefits to investing car in Careem:
A secure job that offers you unlimited rides to earn more money
You can take it part-time like after an office job spends time with Careem to earn side money.
You can register multiple cars in Careem and hire a driver at a fixed salary.
No time limit for using the app as a captain.
If you are tired or not well you can take off from App after completing the trip you have accepted.
Careem gives you the right to take off anytime if you are free or not taking a ride.
Careem is the best part-time job to increase your financial status
You can increase your savings with Careem and fulfills all your expenses easily.
A comfortable and secure job with no time limit


---
Also Checkout: 2021 Toyota 4Runner Full-Size SUV | A New Style of Adventure
Conclusion
Careem gives you a safe opportunity to earn money on how much you can earn. If you are taking maximum rides and achieves the target you will get a bonus from the company. However, it's sometimes a risky job because if you are not following the and customers didn't satisfied with your service they have the right to register a complaint against you and it may create a problem for you. Although is a good opportunity to earn money you should be polite and a good captain for passengers to work a long time with Careem.
Recent Articles: