Overview
Karachi has received special attention from the Karachi Traffic Police during this monsoon season. Traffic Police have offered free vehicle repair services to deal with monsoon weather. Rainwater pools, slippery roads, and muddy roads create trouble and damage vehicle parts. You will not face this trouble this season because traffic police have managed the special patrol to provide vehicle repair services free of cost. Monsoon season blocked Karachi traffic badly. The past experiences were not good. This is the reason Traffic Police has offered made free repairing service to make traffic flow smooth.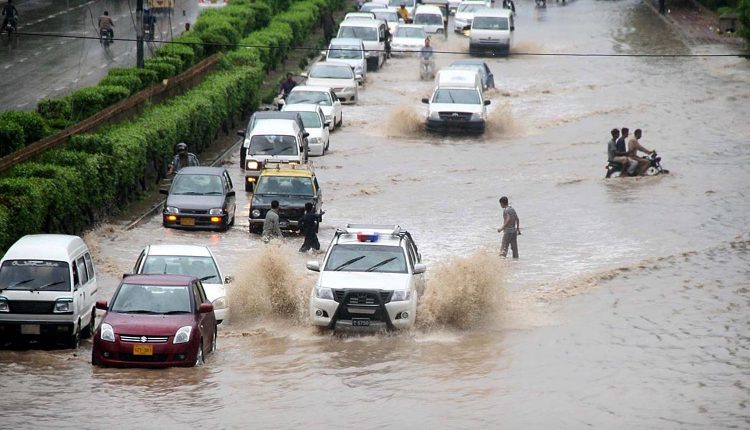 Also Checkout: PAK Suzuki Recalls Alto Over Faulty Neck Fuel Filter
Free Vehicle Repair Service in Karachi
The Deputy Inspector General Traffic Police Karachi Ahmed Cheema has announced a free vehicle repair service for Karachi citizens during this monsoon season. He has made 26 patrolling traffic vehicles to provide the service in the city. He divided the patrolling, eight are given services at Shahrah-e-Faisal, five in the district south, three patrolling cover district south roads, and the others are on the roads and also cover major highways. This division covers the whole city. This is just to make sure traffic flow will not distribute and not created a rush on the roads.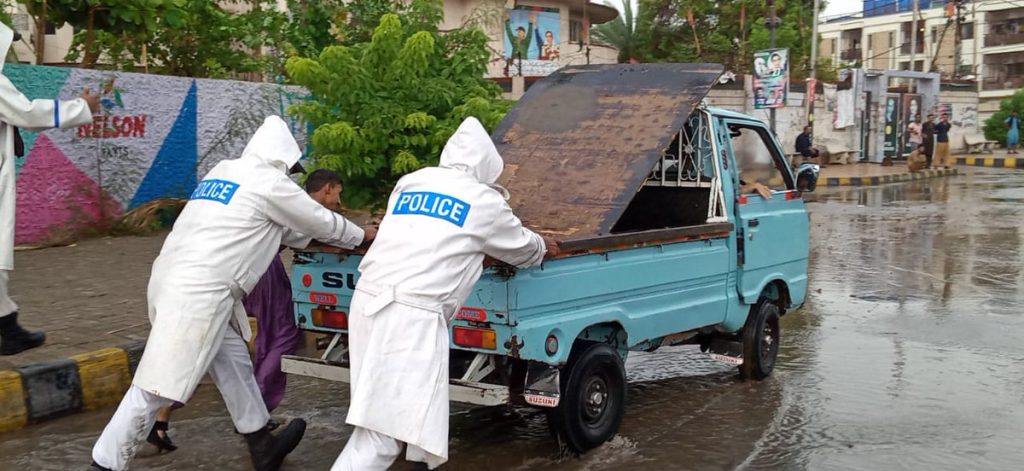 Also Checkout: Toyota Corolla Cross Hybrid 2023 Debuts
What's Include in Free Vehicle Repair Service
The Karachi Traffic Police offer these free maintenance services to citizens:
Fix punctures
Inflate deflate tires
Tow cars
Extinguisher fires
Jump-start cars
Twi liter petrol for cars and half-liter for motorbikes (patrolling vehicles gives petrol if the vehicle stops moving).
Traffic Police will also provide first aid to citizens if needed. All this effort shows that Karachi has learned from the old days and now they are prepared before the monsoon weather effect again. Traffic Police are prepared to deal with this weather and have done a great job to make the traffic system smooth.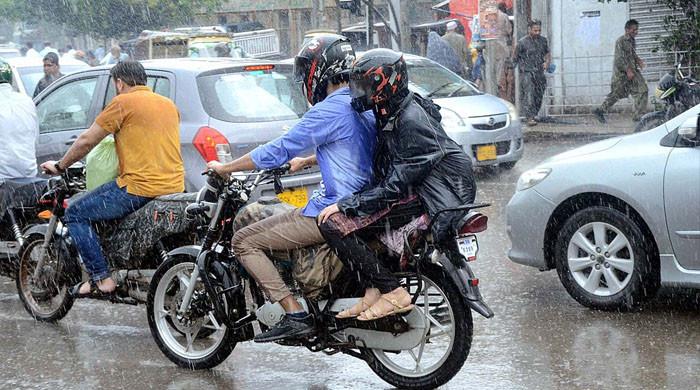 Also Checkout: Toyota Corolla Cross Hybrid 2023 Debuts
Conclusion
This is necessary for Karachi right now. Because Karachi is one of the rushed city in Pakistan and to make its traffic smooth system is needful to not create a rush on the roads and blocked the road for a long time. Smooth and flow traffic system is needed to control the road accidents and get out citizens from the troubles. The disturbed traffic system on rainy days also stopped the ambulances for a long time.