Overview
After a long wait, Honda has responded to its consumers by revealing Honda City 6th generation in Pakistan. Honda City 2021 6th generation has launched with 6 different variants. The subcompact sedan competition slightly rises in Pakistan. The new launch of Honda City 2021 6th generation with five different options has encouraged the sale. Sedan cars are comfortable to drive on the Pakistan roads and perfect for family travel. The recently launched and price reveal to give the option to consumer to choose according to the range and demand. The new generation brings a lot more options in specifications and features to stand strong with the competitors.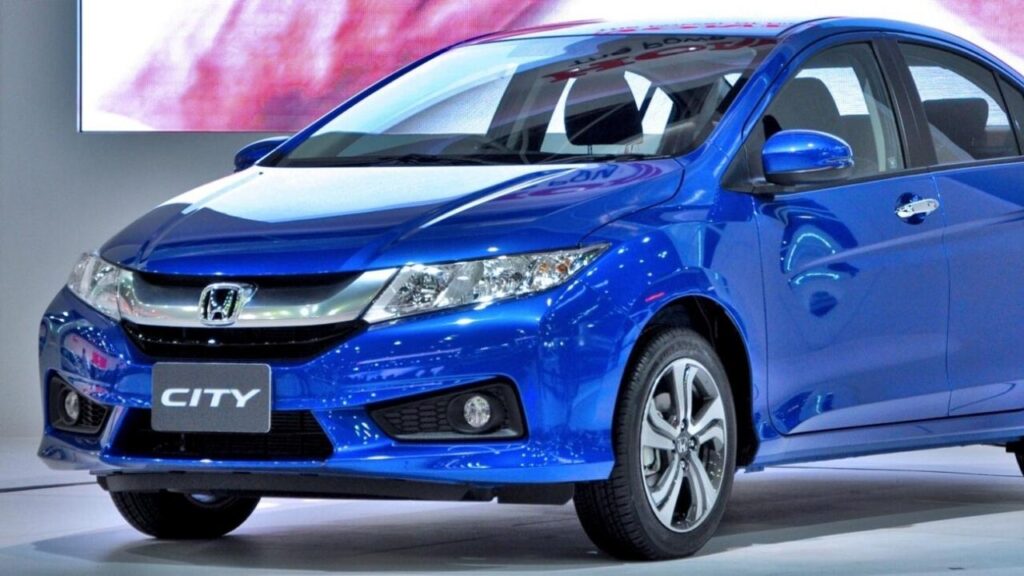 Also Checkout: List Of 1000cc Cars You Can Buy In Pakistan
Honda City 6th Generation Specifications
The company has specified the vehicle with better engine options. Honda has offered 5 options in the 6th generation City to choose. The company has offered the same SOHC i-VTec 4-cylinder 16 vales engine in all variants. Meanwhile, the horsepower depends on the engine capacity. Both 1199cc engine capacity variants can produce 88 horsepower with 110 Nm of torque. Although, the rest of the three 11496cc engines can produce 118 horsepower and 145 Nm of torque. Honda has offered both transmission manual and automatic, 1.2Liter and 1.5Liter engines have a Manual Transmission offer and the rest of the three offer an Automatic Gearbox.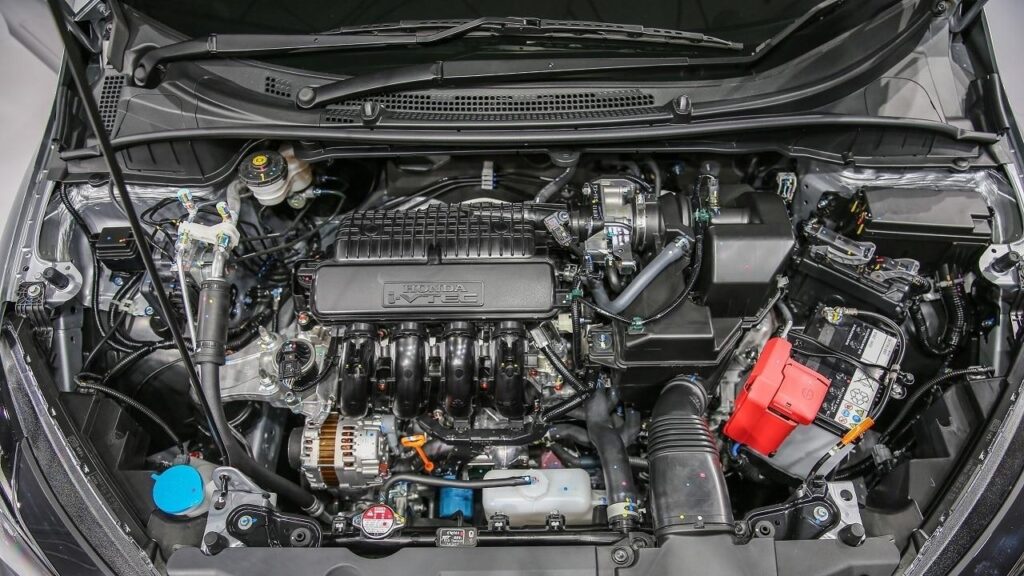 Also Checkout: Exclusive Price Of KIA Stonic Revealed
Exterior
Honda Atlas has refreshed the design of Honda City sixth generation. Honda has offered the same Premium Dual Barrel Halogen Headlights with integrated DRLs in all variants. The company has defined the rear lights with Advance Wrap-Around Bulb lights. In the top two variants, fog lights have been equipped and in the other three variants, fog lights are optional. Meanwhile, Honda Atlas has  offer 15-inch alloy wheels in the top two variants and basic standard variants have 15-inch steel wheels.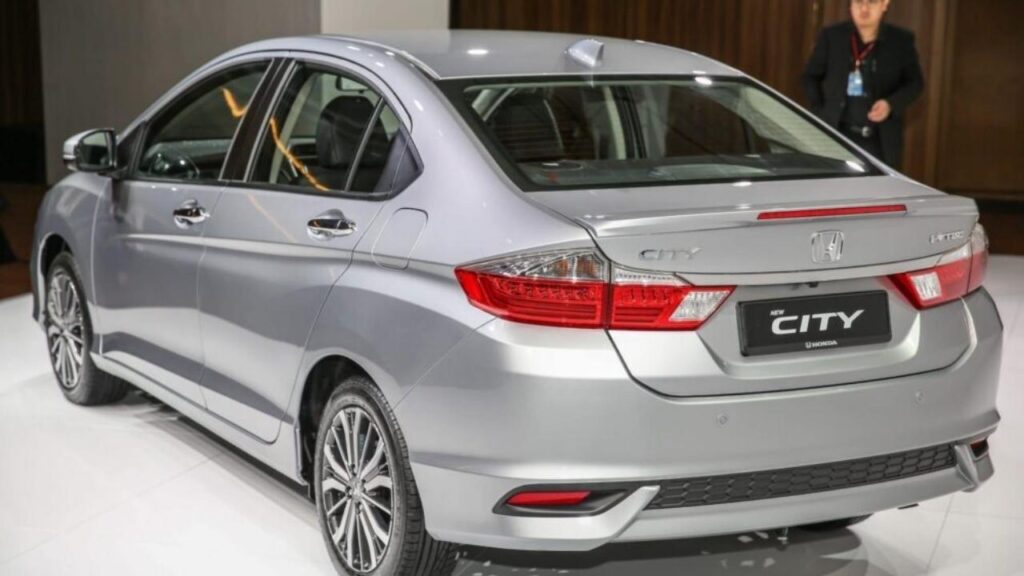 Also Checkout: 5 Reasons Car Shakes When AC Is On
Interior
Honda City 6th generation is a very comfortable car for driving and very popular in Pakistan. The car has been judged as a perfect family sedan to travel and a long-time pending car. The maintenance cost is also not much high for Honda City. Honda City 2021 6th generation has updated with some latest features to enter the new lifestyle of the sedan. The company has used the same Ivory interior color for all five variants. Here are the interior features Honda Atlas Offers:
Push Start (Top Two Variants)
Auto-Air Conditioner
Rear AC Vents
Driver Seat Height Adjustment Option
Auto + Electric Retractable Side View Mirrors (Top Two Variants)
Electric Retractable Side View Mirrors (Standard Three Variants)
Tilt and Telescopic Electronic Power Steering
9-inch Touchscreen (Top Two Variants)
7-Inch Touchscreen (Standard Three Variants)
Smart Key Entry (Top Two Variants)
Key-less Entry (Standard Three Variants)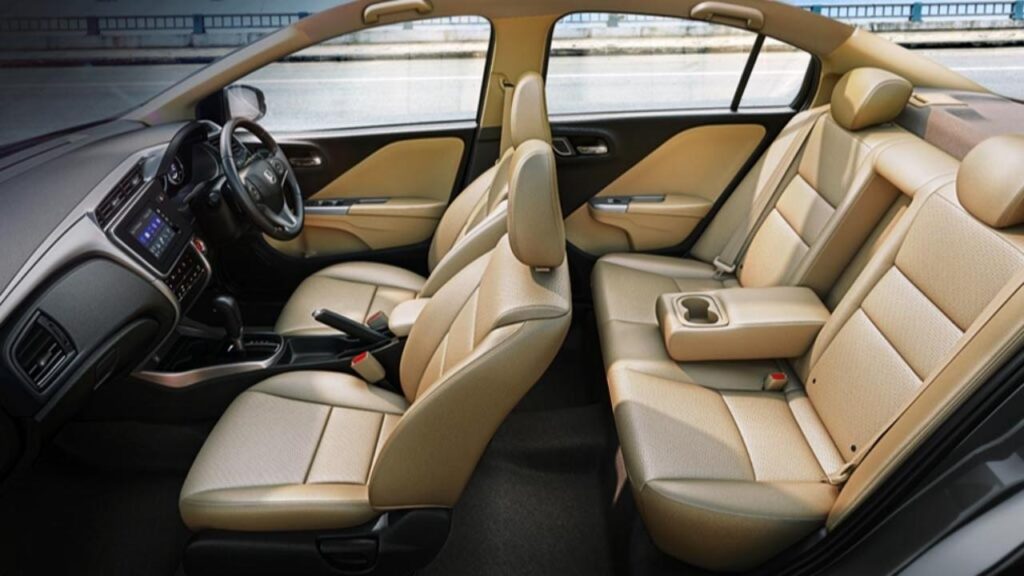 Also Checkout: Tips To Import Car From Japan
Safety
Honda Atlas has offered satisfying safety features entertains the consumer with new safety options. The new 6th generation has offer all basic safety features to ensure the safety of passengers and drivers. Here are the safety features that have an offer in all 5 variants:
Anti-Lock Braking System
Electronic Brakeforce Distribution
Dual Airbags
Auto Door locks
Cruise Control (except 1.2L Manual Variant)
Rear Camera (Optional In Three Standard Variants)
Security alarm
ECU Immobilizer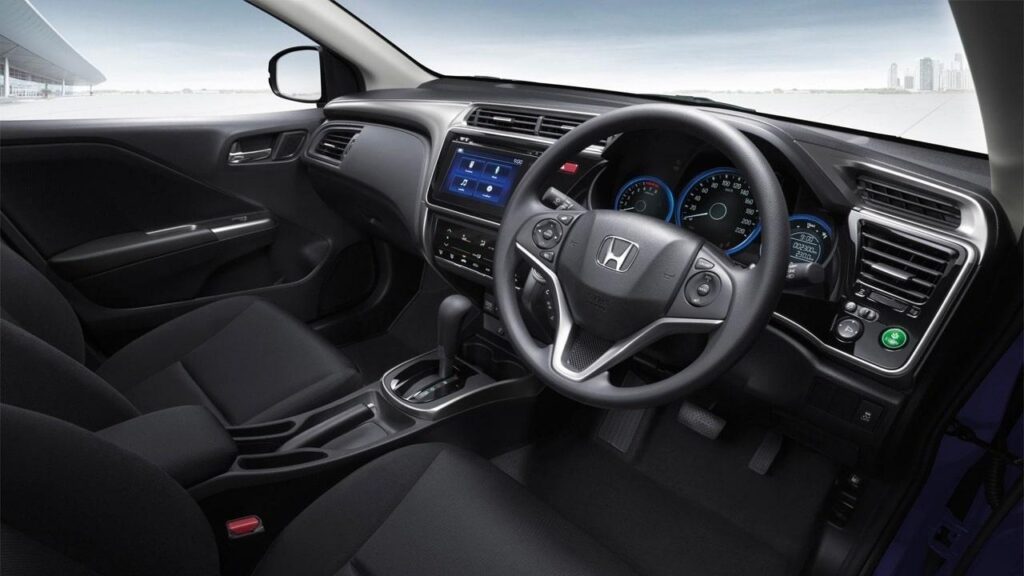 Also Checkout: How to Check Car Registration Online In Pakistan
Honda City 6th Generation Price
Honda has increased the price of 6th generation Honda City. The company has updated the car with the latest features and increased its price from the previous one. Here is Honda City 6th generation price according to the variant:
Honda City 1.2L Manual Price is Rs 2,599,000
Honda City 1.2L CVT is Available for Rs 2,799,000
Honda City 1.5L CVT is Available for Rs 2,899,000
Honda City Aspire 1.5L Manual Price is Rs 3,019,000
Honda City Aspire 1.5L CVT Available in Rs 3,174,000
Also Checkout: Here is How to Calculate Custom Duty on Cars in Pakistan
Conclusion
Honda has offered plenty of new features in Honda City sixth generation. Honda City is the top-selling sedan car in Pakistan and consumers are waiting for a very long time for the up-gradation in the current model. the refreshing design of the new City has inspired the customers. The company has received huge bookings for the new model. Meanwhile, the Honda City 6th generation specifications are enough to satisfy the customers with both options manual gearbox and automatic gearbox.