Overview
Honda plays a vital role in Japan's automobile industry by presenting top-class vehicles. The consumer demand for Honda vehicles is very huge. The entrance of Honda Fit was the great up level for Honda. The company has received a huge response from the global market consumer regarding Honda Fit. The car has a great combination of engine, specification, design, and safety. This hatchback goes very popular after the innovation of the Hybrid Engine. This widely popular hatchback car has a list of features to satisfy and entertain its customers. Honda has designed the car in the latest style hatchback. Honda Fit has created a way around the global market by giving outstanding performance.
Also Checkout: How To Import Car From Japan To Kenya
Honda Fit History
Honda launched the 1st Generation of Honda Fit in Japan in 2001. The hatchback is popular in Europe as a Jazz. Its first-generation launch to catch the market of economical car buyers. After 6 years Honda has replaced it with 2nd Generation. Its 2nd generation was won the award of " Car of The Year". Honda had introduced two engine options in 2nd generation 1.3L and 1.5Liter. The most popular year for Honda Fit was 2010 when the company has introduce a hybrid engine option. Honda has made the combination of the electric motor in the engine to make its engine fuel-efficient. In 2013 Honda has debuted the 3rd generation in Japan with some changes in design and updates with the latest features. After 4 years it's getting a Facelift model. The 4th generation was launched in October 2019 with the latest electric technology. The company has updated the features and design of the car. They also made their engine more fuel-efficient with the addition of an electric hybrid motor.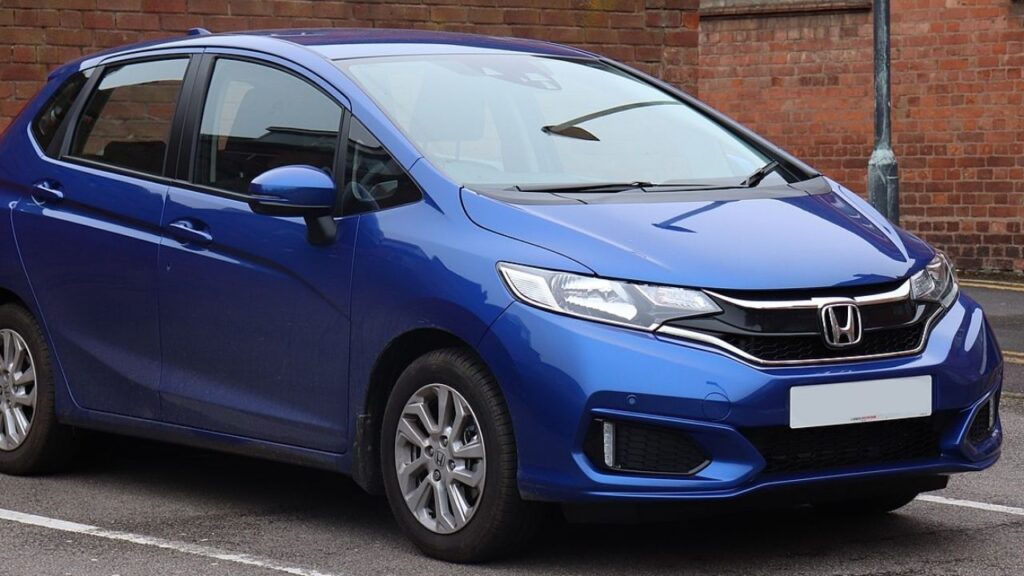 Also Checkout: Car Accessories You Need To Keep For Safe Road Trips
Honda Fit Engine
Honda Fit is available with two engine options 1.3L and 1.5L both are equipped with a hybrid motor. In the engine, a hybrid motor sends the electric power to the engine and makes the car high fuel-efficient. A hybrid motor also helps to make the performance smooth. Both engines are mated with 7-speed CVT transmission but the AWD and FWD option is up to you. The engine platform is updated with the latest technology that makes your car performance fast at high fuel efficiency power. Honda Fit gives a smooth performance in both engine options.
Also Checkout: What Is Hybrid Car? How Do Hybrid Cars Work
Honda Fit Exterior
Honda Fit is the master hatchback piece of the company. It's a very decent style hatchback car. The front headlights are equipped with the front grille in U shape and taillights are at the sides of the lower bumper grille. It has a sleek body with dynamic style edges and cuts. At the rear side, it's an aggressively styled featured body. There is a chrome trim on the hatchback case and it has an aerodynamic rear bumper. To discharge the heat it has dual air outlets at the rear side and air-intake at the front bumper. Overall Honda Fit carries the eye-catching body style and very favorite hatchback body.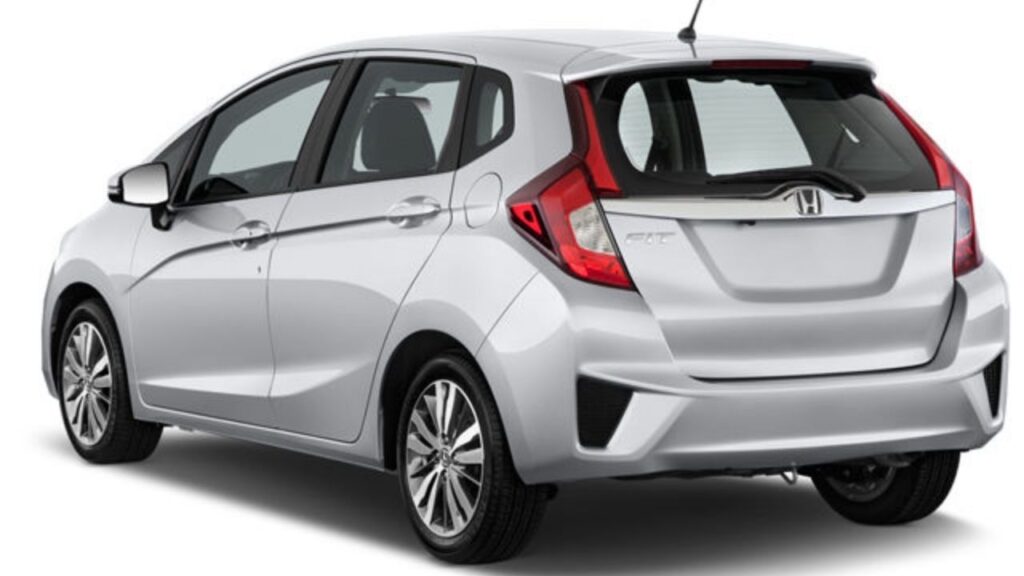 Also Checkout: How To Give A New Look To Your Old Car
Honda Fit Interior
Honda has made a beautiful combination of exterior and interior in this hatchback. Honda Fit has impressive interior features and very comfortable seats to carry 5 passengers. It's a very beautiful family model car. Honda has featured its interior with black and polished silver plastic trim. It has all basic standard features in all variants, but the top-end variant offers you a huge variety of features for entertainment and to ease your driving with Fit. It has fabric seats that are made with high quality to feels the passenger's pleasure. It has a great combination of interior features included:
Keyless entry
Power windows
Power door mirrors
Multi-function steering wheel
4-speakers audio output system
Air conditioning
Cruise control
Navigation (optional)
Also Checkout: How To Take Care Of Your Car Tyres In Summer
Honda Fit Safety
Honda Fit is a safe hatchback for family use. Honda has fitted the latest technology safety features to sure the safety of passengers and drivers. the 4th generation of Honda Fit brings a couple of safety updates. Honda has used a special safety platform to make its interior and solid body and other managed features in a very beautiful way of customer safety. Here are safety features Honda offer in this hatchback:
Driver airbag
Front passenger airbag
Side airbags
Anti-lock braking system
Traction control
Brake assist
Anti-theft device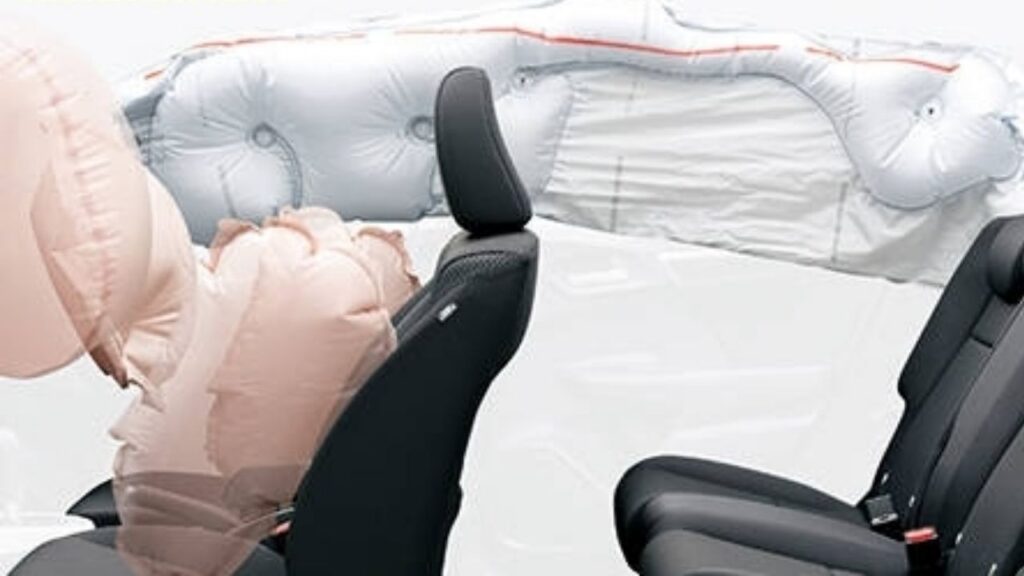 Also Checkout: Most Popular Cars In Australia 2021
How To Import Honda Fit
Honda offers its vehicles export in the global market. You can import Honda Fit direct from Japan. Japan also offers cheap prices vehicles export through an online auction system. The online auction system is very smooth and trusted. Auction houses are presented Japanese used cars at an online auction and provide an online bidding system. Through online bidding, you can import Honda Fit under your budget. Thousands of units are available in online auctions where multiple auction houses present their vehicles. Before listing the stock for bidding, the vehicle completes the process of inspection in auction houses where the car inspector mentions the grade and remarks on the auction sheet. Auction sheet report shows the remarks against the vehicle condition and original condition.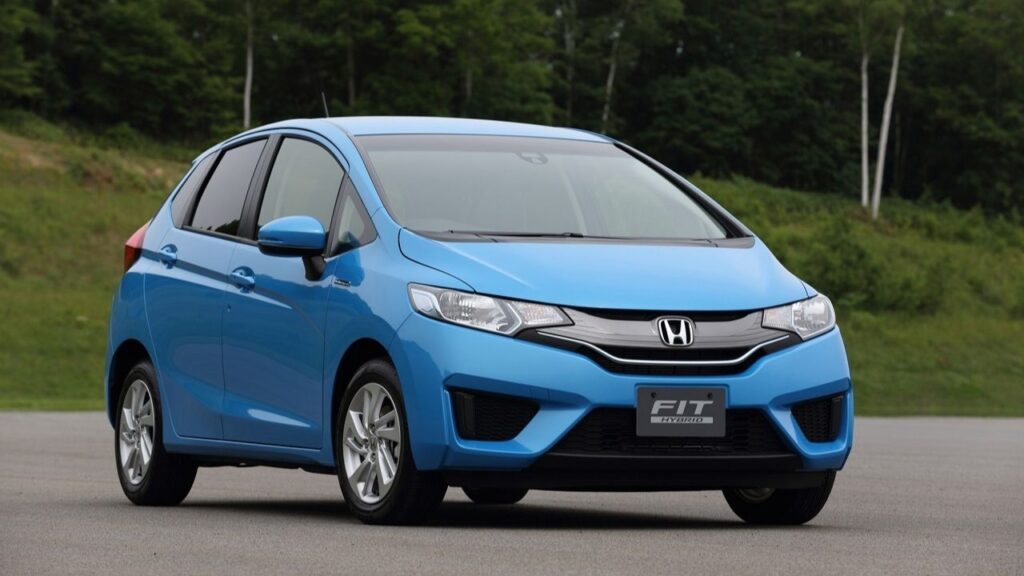 Also Checkout: Why You Need To Import A Car From Japan
How to Get Honda Fit Auction Sheet
auction house creates auction sheet reports to purchase vehicles online easily for its customers. Auction sheet report helps the buyer to understand the vehicle condition and give an idea about its performance through the mileage and grade. Auction sheet report created by the safe hands after the details inspection. There is no chance of fraud in the Japanese auction sheet report. Most of the buyers never know the auction sheet report and that is the biggest mistake. Anyone can be sold you an accidental or damaged Japanese vehicle if you never know about auction sheet verification. However, buy the car from japan or the local market must be verified auction sheet report. Don't buy damaged Honda Fit and without auction sheet verification. Check the auction sheet report by car chassis then buy the car with peace of mind.