Overview
If you have a clean body paint car, that you're a lucky person. The value of original car paint is never replaceable. A clean and scratch-less car body is a pleasure, but if you don't have a clean car body you can paint a car by yourself. A variety of car paints available in the market. Apply new paint to your car is enjoyable and new for you. Creating a new look for your car can make your car more beautiful if you have chosen an attractive color. Don't choose the cheapest quality paint for your car because it can damage your car's body after spending some time. Scratches and dents on car body look very cheapest and most of us sell our car just because of its bad look. Paint your car will be a new experience for you and create a new look on your car. Now you don't need to sell your car at the cheapest price, because you can make it new with new body paint.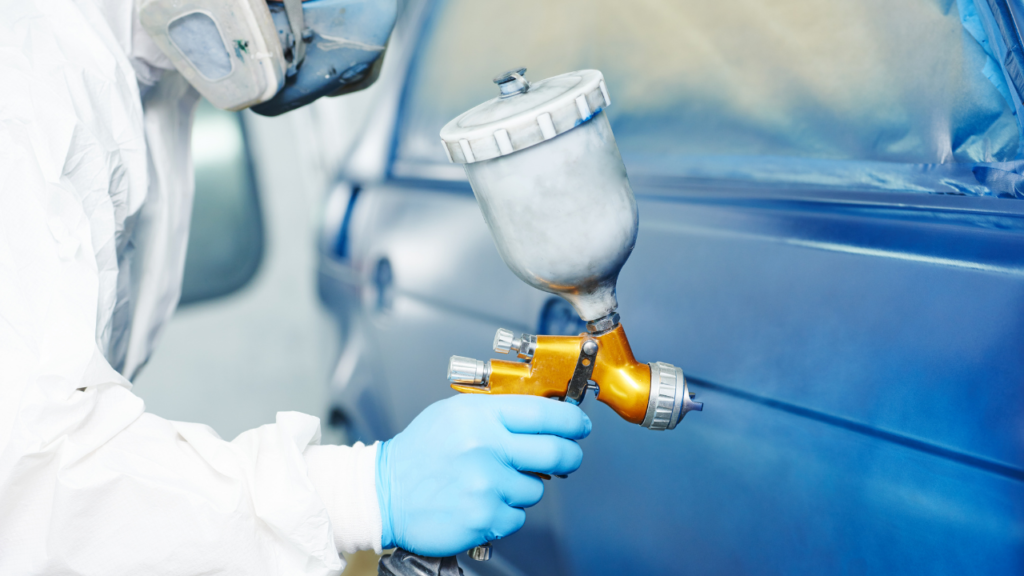 Also Checkout: How to Avoid Paying Sales Tax on a Used Car
How You Can Paint Your Car By Yourself
Paint a car by yourself can be less costly for you but you need to follow precautions and apply paint very carefully. If you don't have any previous experience of car paint then don't try the first experience o your car because it can be risky for your car. We will provide you some simple tips to apply new car paint on your car but keep following very carefully.
Wash Your Car
Wash your car before applying new paint to remove dust from your car. It's very important to apply smooth paint to our car. Wash your car with the surf and make sure to remove dust and clean your car to ready for paint.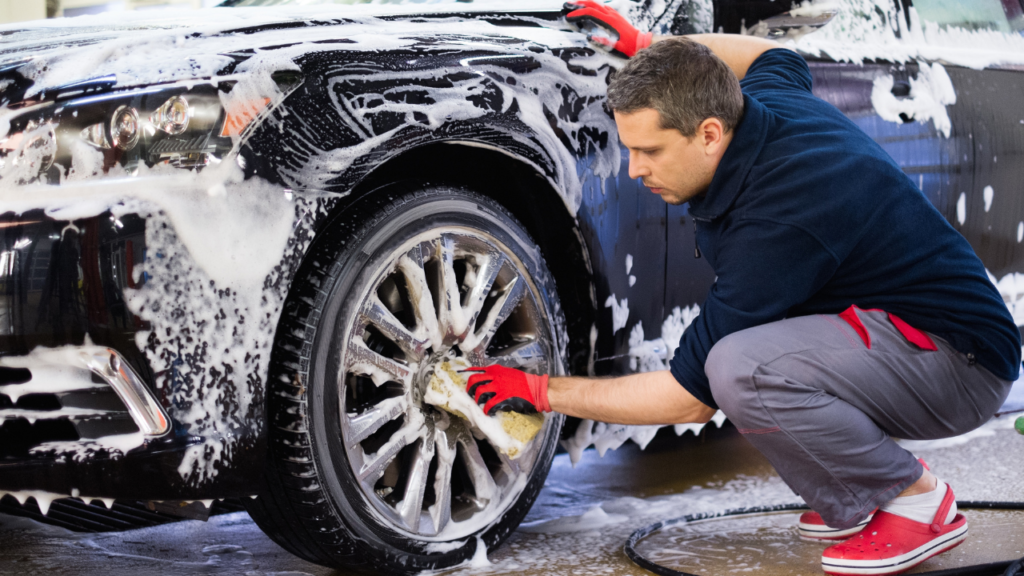 Also Checkout: How to Get Dog Hair Out of Car
Dry With Fiber Towel
Use a fiber towel to dry your car after a wash. Don't let your car dry because it can cause water spots on your car. To apply smooth paint you need to do every step very carefully.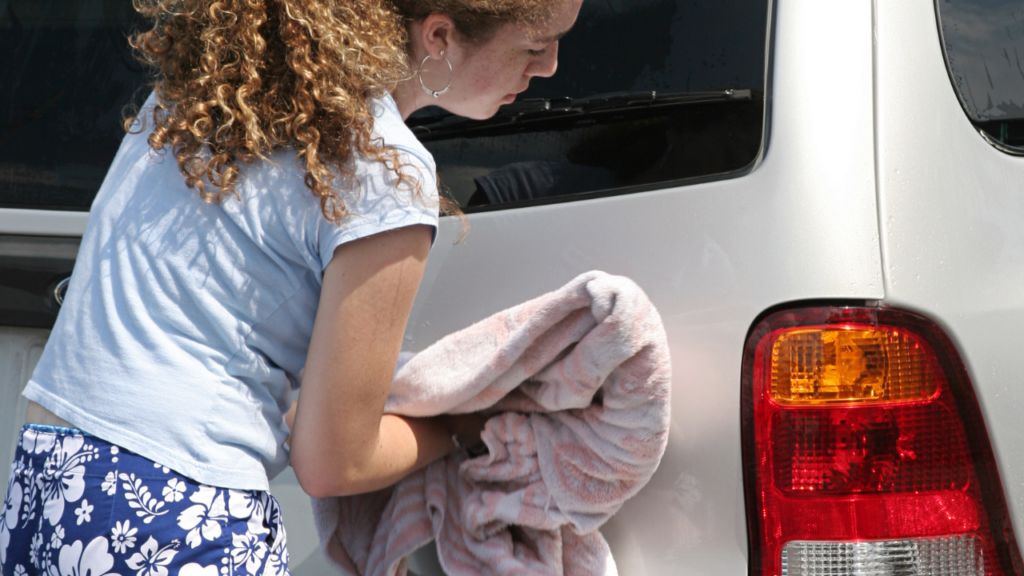 Also Checkout: How To Protect Yourself From Odometer Fraud
Fix Dents
Before start applying new paint to your car, make sure to fix all the dents. If you didn't fix the dents before applying paint it would be looking cheap. Fix dents before applying new paint to create a completely new look.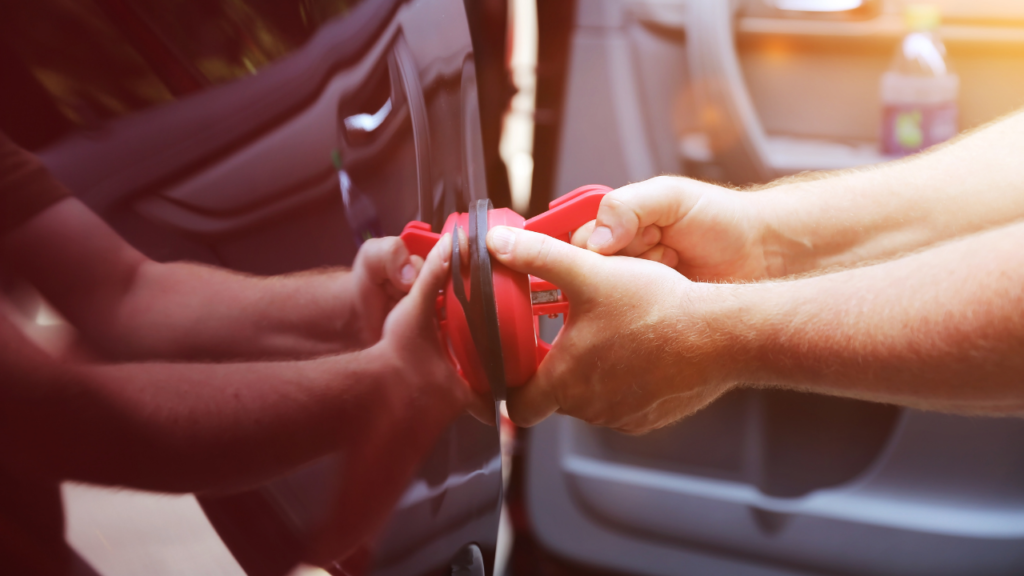 Also Checkout: How To Report A Stolen Car
Priming
Mask the area of your car you don't want to paint. Especially cover your glass. You need to do practice on useless car panels to make sure you can do your job good. Usually, we use a spray to paint our car. Maintain distance between your car and spray to make sure the spray is applying perfectly. Apply the spray on a panel in a sweeping motion.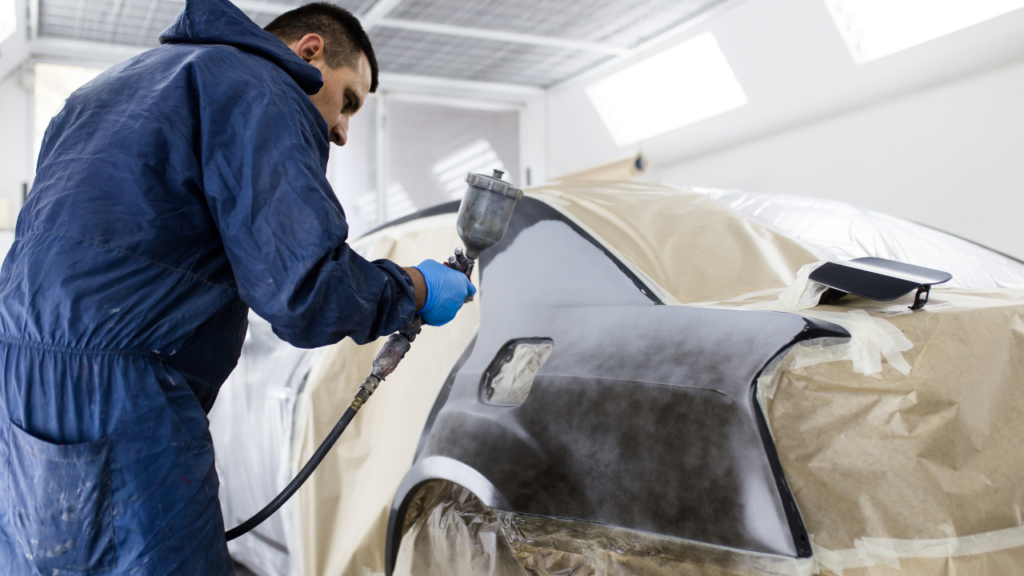 Also Checkout: How To Disconnect A Car Battery
Apply Base Coat
Apply base coat after you have done practice on a useless panel. The base coat is applying to make sure that the clear will create a new look and smoothness on your car body. Keep in your mind that the base coat never removes the blemishes. It will still appear on your car until you apply a clear coat.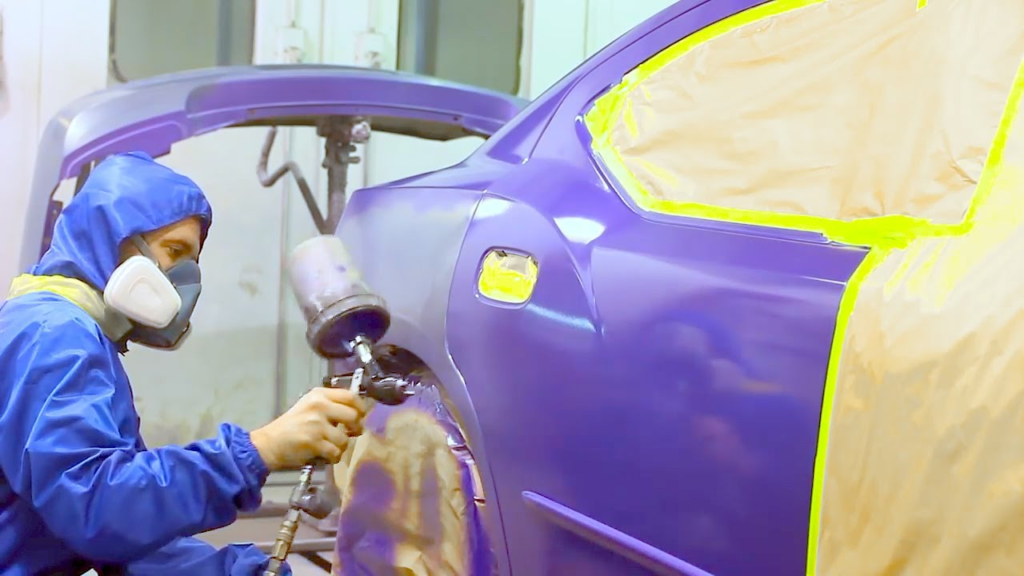 Also Checkout: How To Get Cigarette Smell Out Of Car
Apply Clear Coat
After applying the base coat on your car body, let it dry to apply the second. Apply 2 coats and if you feel your car needs one coat more for a smooth body then apply a third coat. Apply every coat of paint after dry the previous one. Usually, after one attempt at a clear coat, your car will be looking new.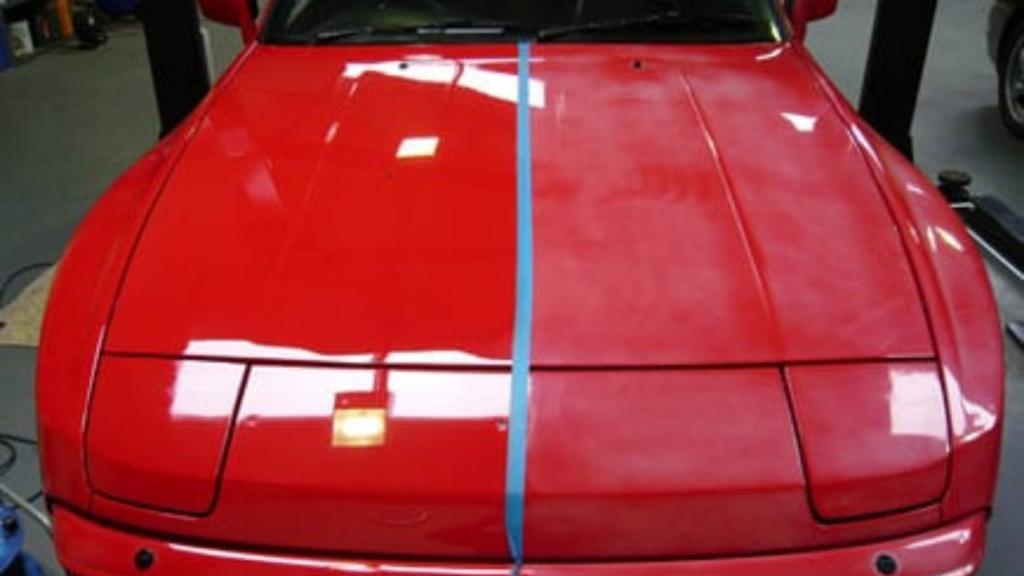 Also Checkout: How To Get Out Of A Title Loan Without Losing Your Car
How Much Does It Cost Paint A Car?
The paint cost for your car depends on the body condition of your car and the paint company has chosen for your car paint. If you want to do your car paint by the company it will be costly for you because auto manufacturing companies charge a high amount to paint a car. However, they do work better but you need to pay the high cost to them. If you're doing your car paint job by yourself you will be safe more money. Here are the factors that depend on the cost of your car paint.
Also Checkout: Did You Know How To Clean Leather Car Seats
Vehicles Size To Be Paint
The cost of paint depends on the parts you want to paint. If you want to paint just a few parts of your vehicles it will be less costly for you. But if you want to paint the complete body of your car then it will be costly.
Also Checkout: How To Give A New Look To Your Old Car
Repair Needed
Before start painting the car, you need to fix the dents and remove dust from your vehicle. To make sure about the smoothness and shine of new paint it's very important to remove dust from your vehicle and fix dents.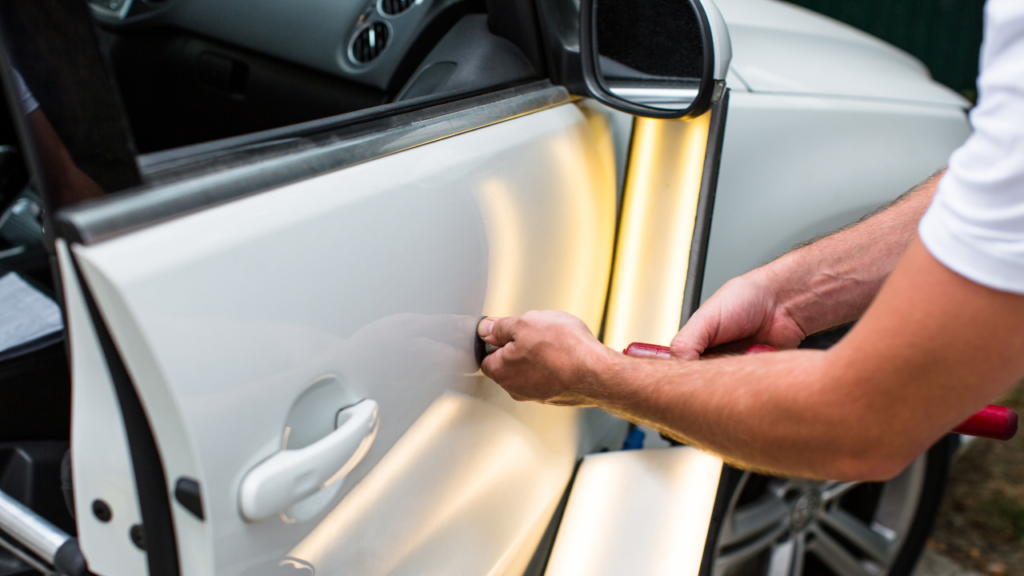 Also Checkout: How To Import Car From Japan To Kenya
Color Cost
The basic colors like black, white, gray with a single coat can be completed at an economical cost. If you want expensive paint for your car it can be costly because it depends on the quality. Car paints available at different prices and some colors are very expensive.
Also Checkout: What Is Hybrid Car? How Do Hybrid Cars Work
Quality of Paint
Like other things in life, quality is also matters for your car body paint. Different companies offer car paints and rates are vary according to the quality. If you buy the cheapest price paint for you it can be ruined very soon. For long last paint, you should choose a good quality of paint for your car.
Also Checkout: Car Accessories You Need To Keep For Safe Road Trips
Conclusion
Applying new paint to your car can be interesting and enjoyable for but you should keep in your mind the cost that you need to spend. As I mentioned above the cost of car paint depends on the paint colors and quality you have to choose. You can save your car paint cost by doing this job by yourself. Although car painters can do this job perfectly rather than you, they charge the cost according to the all above factor that is mentioned.