Overview
Not everyone looking for luxury cars. Most of us just enter the car into our lives to make daily travel easy and comfortable. For those in Japan automotive industry manufacture economical prices cars that are also fuel-efficient. The demand for economical cars is higher than the luxury. Because small cars are easy to drive and high fuel-efficient. Japan's automotive industry offers a huge variety of low-budget cars to touch the demand of low price purchasers. Nissan March is a popular small car in Japan. Its also known as Nissan Micra in Europe. Nissan has produced a huge volume of March to export. The car is considered a small family car and very efficient for daily travel.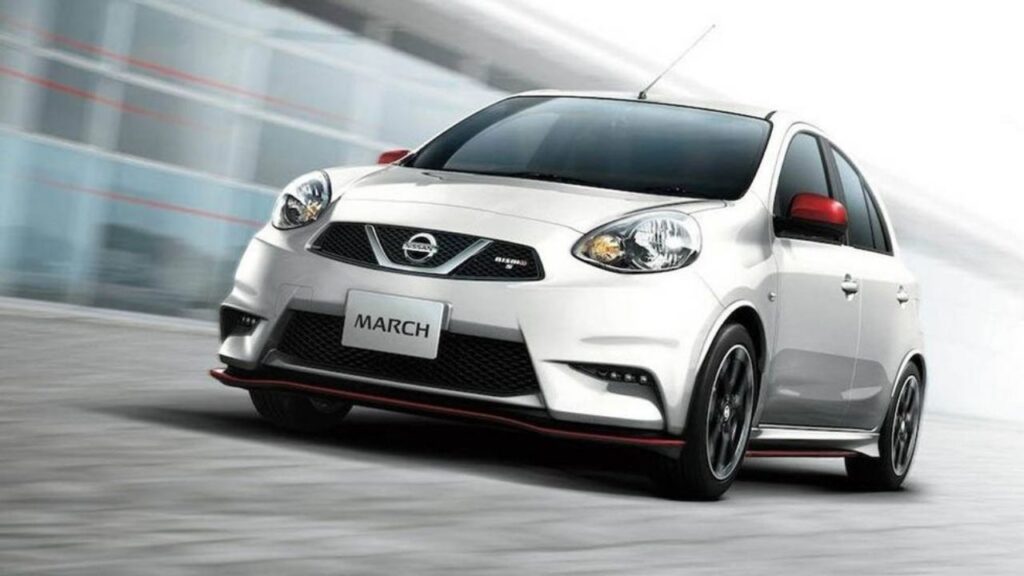 Also Checkout: 2021 Best Value Cars In the USA
Why Choose Nissan March?
If you are looking for an efficient and comfortable small car Nissan March is the best option. Nissan March is the fastest popular car that is just because of its excellent performance and comfortable driving. It can carry 5 passengers. This small car gives a full-fledged performance. If you are looking for a cheap price in March you can buy the used March from Japan online auction house. Multiple auction houses offer online buying and selling of cars to their global market consumers. Used cars are easy to buy and if you buy a used car from Japan you can check its true old condition and mileage history. This excellent performance car is very popular for family use. It's and very simple design lightweight car.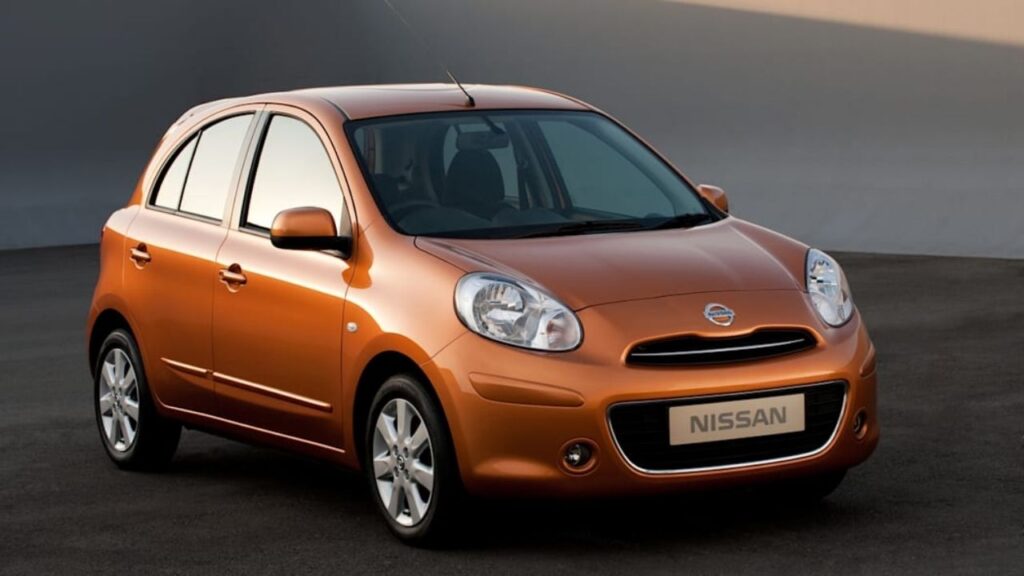 Also Checkout: Why Do You Need Car Insurance? And How It's Work
Nissan March Engine
Nissan March is available in two engine options 1.2Liter and 1.5Liter. The car is only available in petrol engine. It is mated with CVT and 5-speed Manual Transmission. The demand for 1.2Liter CVT is higher because of the efficient fuel economic power. It can produce a maximum output of 76 Bhp @ 6000 RPM and 104 Nm of torque @ 4000 RPM. The engine of the car is very lightweight that helps the motor to work with low fuel needs and it's a Front-Wheel Drive car. Its lightweight engine made it quite fuel efficient at high speed and low speed.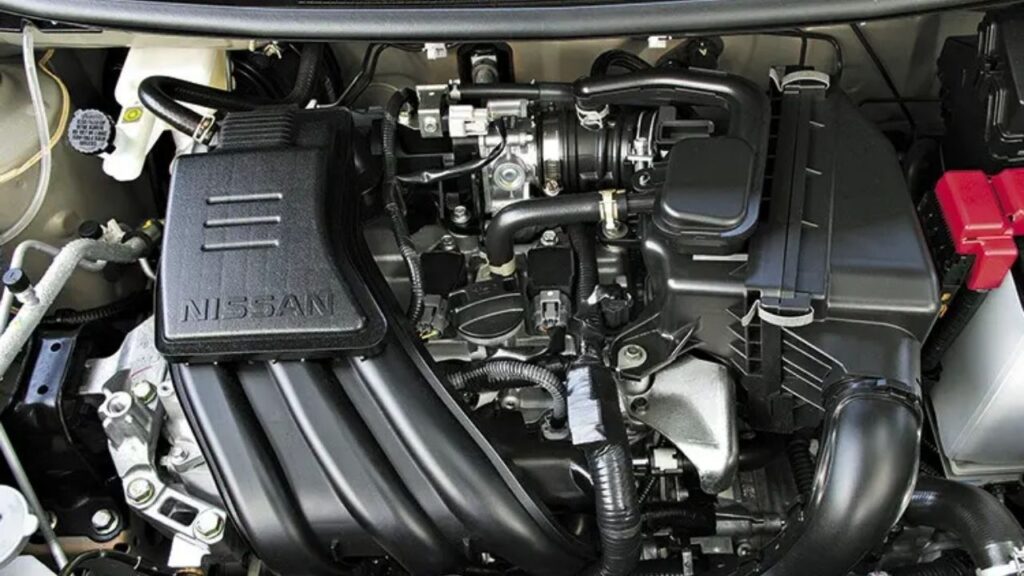 Also Checkout: Popular Cars In South Africa
Nissan March Exterior
The car is quite simple and a decent family-used car. The hatchback shape car is carry the old design of Nissan's small cars. Front headlights are managed at the sides of the front grille and the middle company has fitted its logo. Taillights are fitted with the lower grille. It's and a single-color car that hasn't sharp cuts and edges. The body is made with solid material and is available in six different colors. However, all the colors carry its body in a very beautiful way. The car receives huge attention from consumers because of its decent look. It comes with 16-inches standard alloy wheels.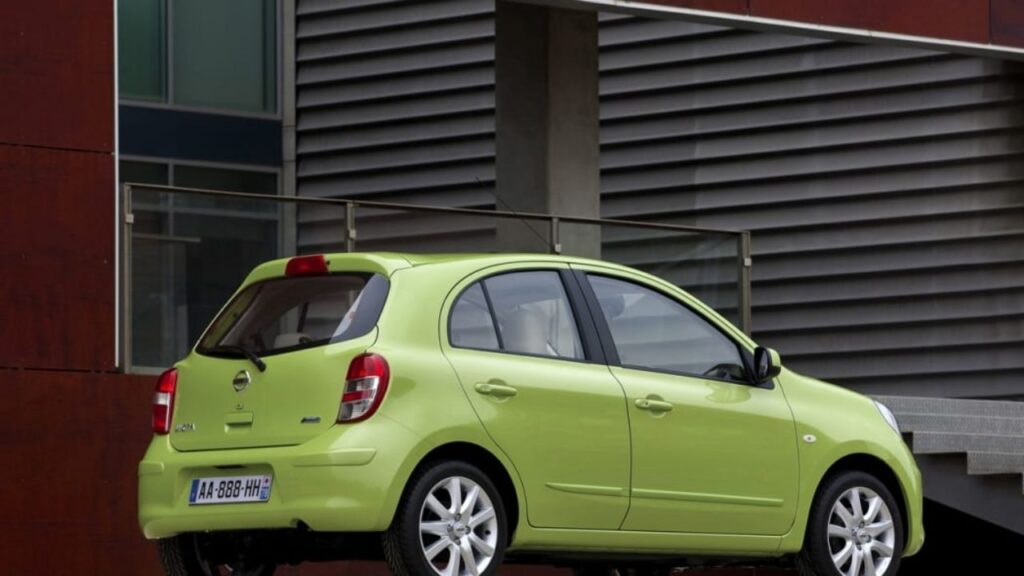 Also Checkout: Top 5 Small Cars Available in Australia
Nissan March Interior
Inside the cabin is a very comfortable interior for 5 passengers. You can plan a trip with your family or easily drive for your daily routine. A great combination of entertainment and comfort is available inside the cabin. It's not a congested cabin. There is a good space for front and rear-seat passengers for leg-rest. The seats are made with high-quality Nissan fabric to provide comfort. Front its first launch to onward Nissan has added innovative design elements to engage their consumers with March. Its unique style of body and comfortable interior is the reason for its existence in the Japanese automotive industry. The car beats its competitors very strongly.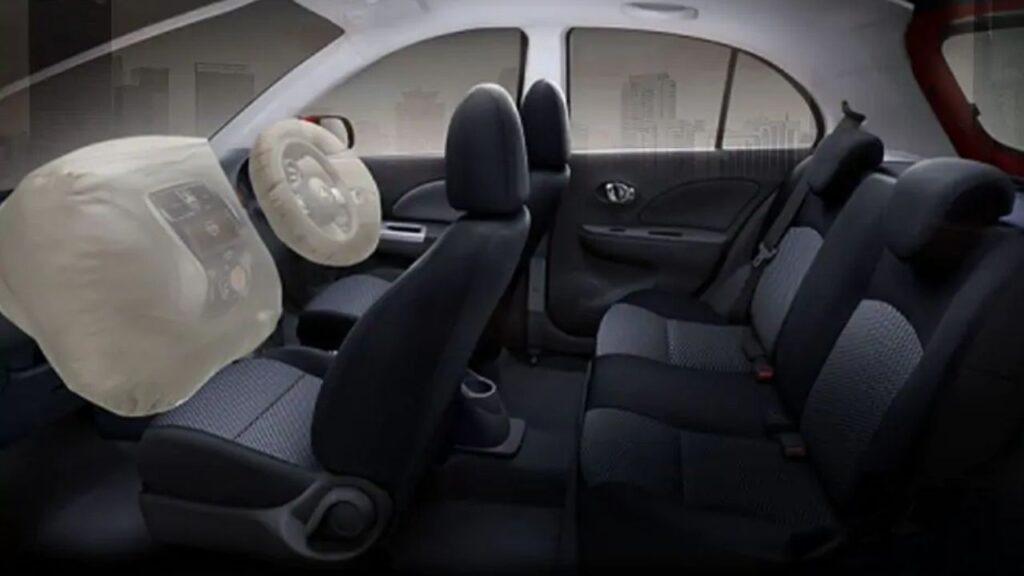 Also Checkout: Why Buying Out A Car Lease Is Smart
Nissan March Specifications & Features
The car is small in size but not small to exist in the standard vehicle category. Nissan has managed the specifications of features in the car according to its consumer's needs. You will be enjoying your travel experience with Nissan March's entertaining features.
Power Steering
Power Windows
Auto air condition
Rear wiper
FM Radio
Cup Holder
Side Doors Control at Driver Side
Center Console
Infotainment System
Two Speakers
Bluetooth and USB Connection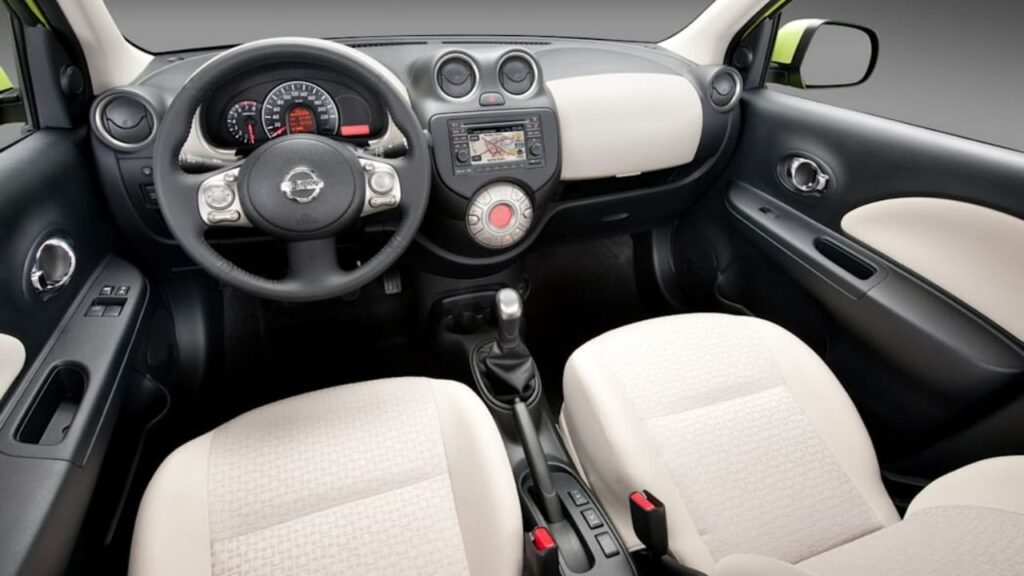 Also Checkout: How Often Do You Need To Change Oil
Nissan March Safety
However its and small car but equipped with Nissan standard safety features for driver, front passenger, and rear passenger. Here are the standard safety features of Nissan March:
2 Air-bags (front passenger + driver)
Anti-Lock Braking System
Traction Control
Safety belts (Front Passenger+ Driver + Rear Passengers + Child)
Brake Assist
Safety Planks
Anti Theft Device
Electronic Brake-force Distribution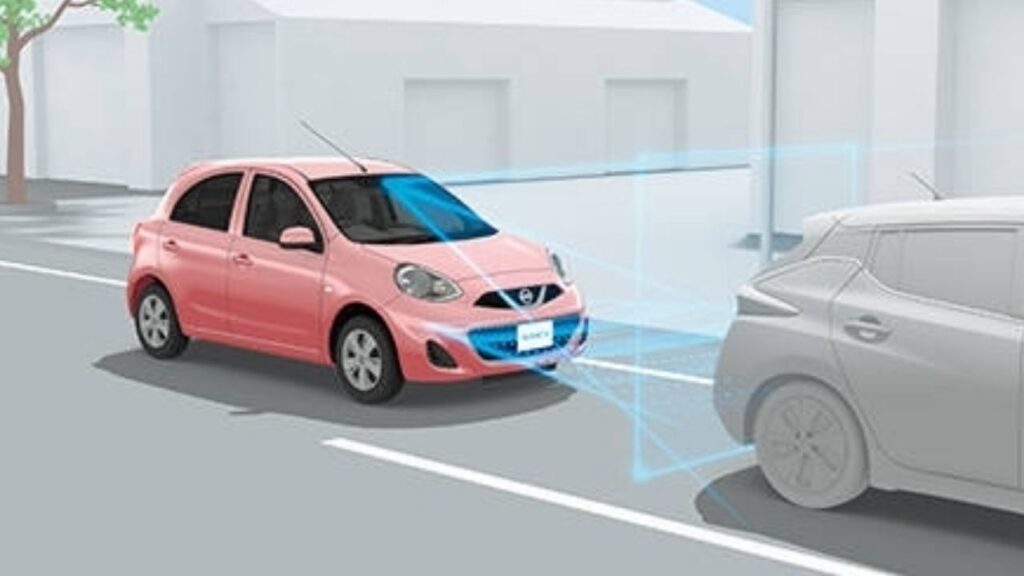 Also Checkout: How To Sell Used Cars At Good Price
Is Nissan March Available At Cheap Price
Looking at cheap prices for cars is very common in every state. Cheap prices car helps us to manage our budget but its also quite risky. You cannot check the history of a used car but expect Japanese used cars. Japanese used cars show you the history of the car by auction sheet report. Buy a cheap price Nissan March from a Japan auction house. You can check the condition by Nissan March auction sheet report. Nissan March auction sheet report shows the grade, mileage, exterior condition, damage parts, scratches, replaced parts, and interior grade. Buy a used car with auction sheet verification is a very easy way to buy a cheap price car with no confusion of mind through the Japanese auction house.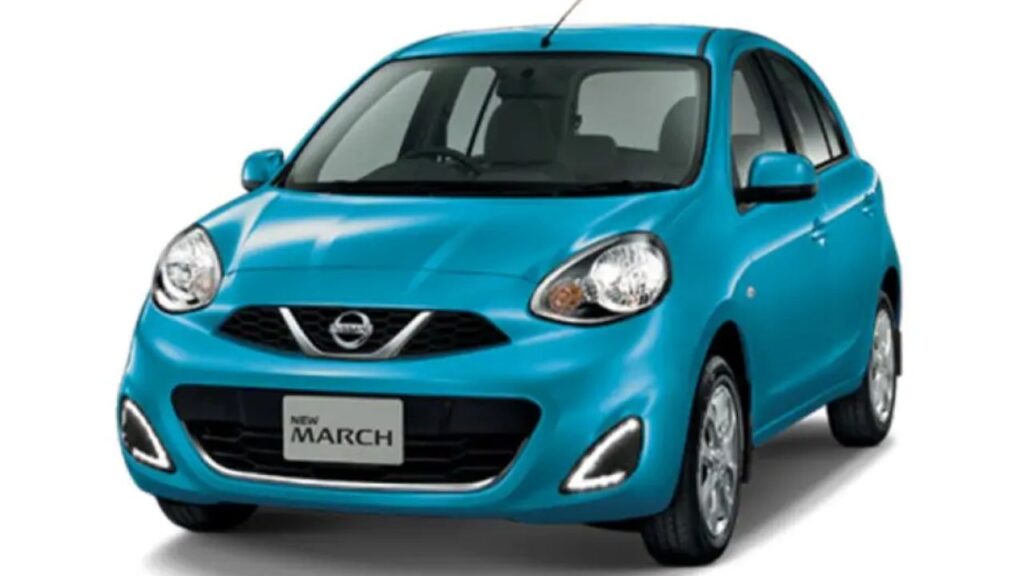 Also Checkout: What To Look For When Buying A Used Car
Verify Nissan March Auction Sheet
Nissan export huge units of its used March which repair, accidental, damage and new cars included. You can check the used car condition by verifying the auction sheet report. You can check the used Nissan March auction sheet report through the chassis number. Chassis numbers have specified the cars and use them to find out the record of the auction sheet report. No matter how old the car if you have its chassis number you can get the data of auction sheet report through an online website. Auction houses share the data for the third party after sold the vehicles from the auction house.