Overview
Earn money at home is easier in Pakistan by car on rent. If you have a car but the use of your car is barely in your life or if you have two cars and use only one car you can earn money with your car. In Pakistan, several companies offer car owners to give car on rent to the company and earn fixed money from them. There are so many options to earn an extra amount by your car but rent a car to the company is the best option. Some companies offer insurance but some just offer monthly maintenance. The people who do not afford to buy a car or don't know how to drive preferred to rent their car to earn income. Today we will provide you answer to the most rising question I want to give my car for rent to the company.
---
Also Checkout: Here is How to Calculate Custom Duty on Cars in Pakistan
Car Rent Options In Pakistan
Several companies in Pakistan offer rental cars service to earn money and they all have offer different rules and packages. The basic options that offer are:
Rent your car on a monthly basis
Rent your car on a yearly basis
In both options, you can earn maximum money because they offer a fixed amount against your car. On monthly basis, you can take back your car after a month. On yearly basis, the company will return your car after one year or two according to the agreement. In both options, you have no right to go against the agreement and ask about your car before completing the time period.
Also Checkout: How to Check Car Registration Online In Pakistan
Research For Rental Car Companies
Before opting for any rental company makes sure you have completed research about the company. Do not depend on one company. Search comprehensively about rental car companies on the internet. All companies almost update all information about rental requirements on the internet. When you find the best and trustable company contact them and ask about the process of ranting your car. Every company required certain information regarding your car so ask them before making a contract. Do not take a decision suddenly because it's a matter of your car and you have spent a large amount on your car. Do not send your car to the wrong company that is not giving any guarantee about the car.
---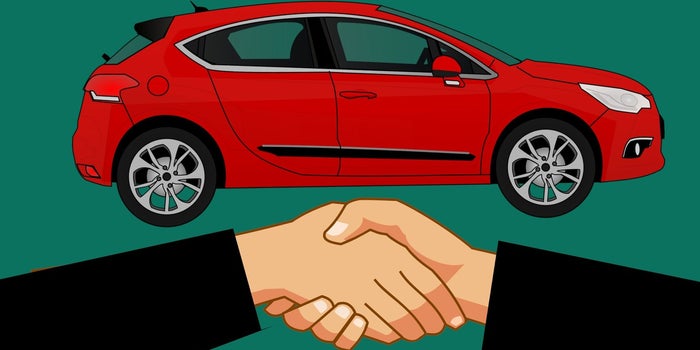 Also Checkout: How to Invest Car in Careem and Increase your Financial Status
Requirements for Rent Car to Company
Your car condition is the most important thing that every company will notice before taking your car for rent. It's better to maintain your car before sending it for rental. Here are the basic requirements for rental cars in Pakistan:
Car Condition:
It's very rare in Pakistan that travel agencies or car rental companies take a car in poor condition. Most companies required a good-condition car that is reliable for their customers. Make sure your car must be in good condition when you send it to its rental company.
Also Checkout: Effective Information About How to Take Care of Your Car
Documentation Process:
The documentation process will be easier and fast if you would complete your car documentation before going to the company for the contract. Don't forget car rental companies required complete documents with original stamps.
---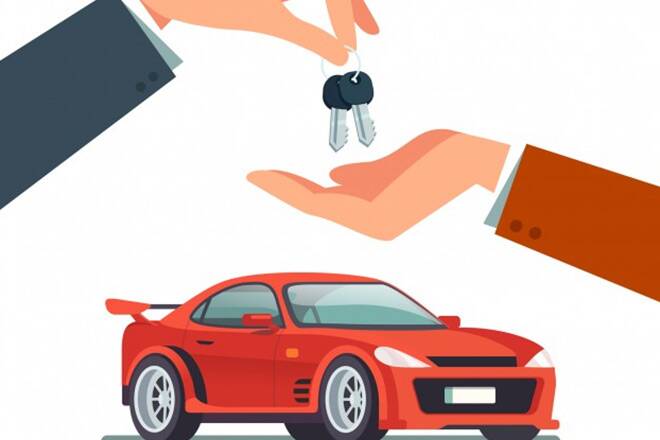 Also Checkout: Essential Things to Know Before Buying a Car
Commercial Use Permit:
A commercial use permit is required to gives your car to the company for use. Make sure you have a permit for your car for commercial use.
Security:
Make sure about the security of your car. When you give cars without diver ask security deposit from the company. This will help you, in any case, your car damaged by the company they are responsible for maintenance.
Also Checkout: 2021 Toyota Venza | Explore The New World
List Your Car:
List your car with the company by accepting all the terms & conditions of the company. The company will provide you agreement of terms & conditions and if you are agreed with them they will get back to you after 1 to 2 weeks.
Also Checkout: 2021Toyota Highlander| All About Your Dream Ride
Car Review:
After listing a car rental Company will get back to you and ask for the review vehicle.
Types of Agreement:
The agreement depends on the availability and demand of your car and for what purposes the company can use your car. Usually, there are two types of agreements used in Pakistan for rental cars:
A long-term contract is a special contract in which a car is used for events and corporate clients.
A short-term contract is usually for a few weeks or one month's use of your car.
Conclusion
It's a good idea to rent out your car and earn money. But make sure that you give your car to the right company. Does not compromise on the security make sure the company will offer you vehicle security for maintenance? Sign the agreement after reading all the documents about the vehicle rental conditions. 
Recent Articles: