Overview
Electric cars entirely change the concept of driving and develop new enjoyment of driving. At starting it was an unexpected thought to drive a car on electricity without noise. The continuous development of BMW electric cars is now capable to prove eDrive technology in a better way than others. With continuous determination, they become the largest EV technology brand. No one can compare the BMW I sub-brand eDrive technology. The sensation of sheer driving, unique acceleration, electric power engine, silent engine, and no discharge of carbon emission stand it on the top electric automobile industry. BMW i series offers an engine with free of exhaust fumes and local emissions.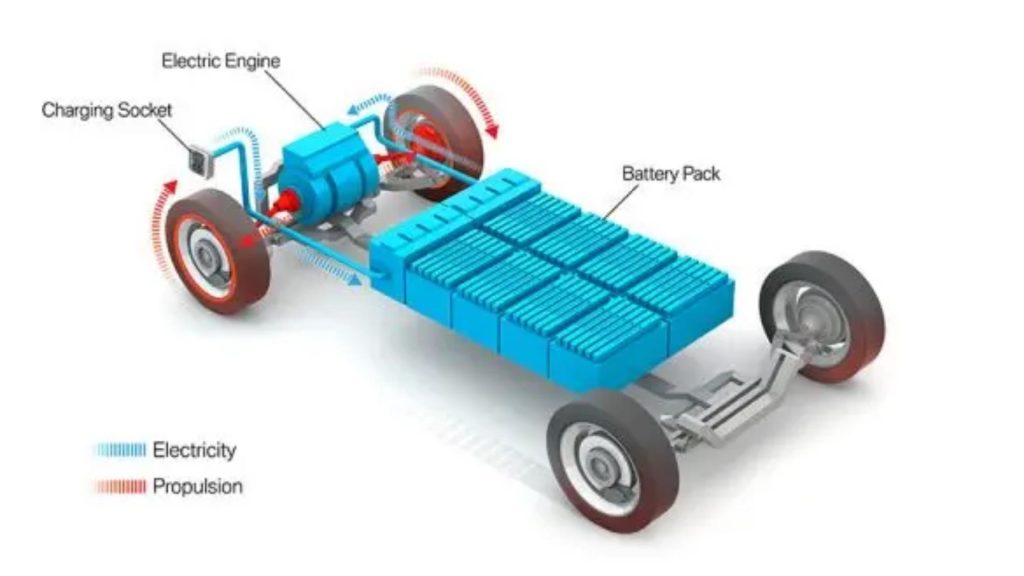 Also Checkout: Why Car Auction Inspections Are Needed Prior To The Purchase
What is BMW eDrive Technology?
The close involvement with the innovation development department helps to create new products. BMW Plug-In Hybrid and i series are combined with an electric motor, high voltage lithium-ion battery, and with an intelligent energy management system. The eDrive technology brings a concept of zero-emission driving for a good environment. BMW has developed an electric motor to drive a certain distance with the need of fuel. They possible for the car to charge at home overnight with the specific voltage power. BEVs cover a certain distance with the electricity stored in a battery. Electric Drive Technology introduces the special storage of electricity in a battery. That can help you to drive more than 250 kilometers with the single time charging. BMW Electric category covers up the new era of electric performance cars with efficient performance and smooth working.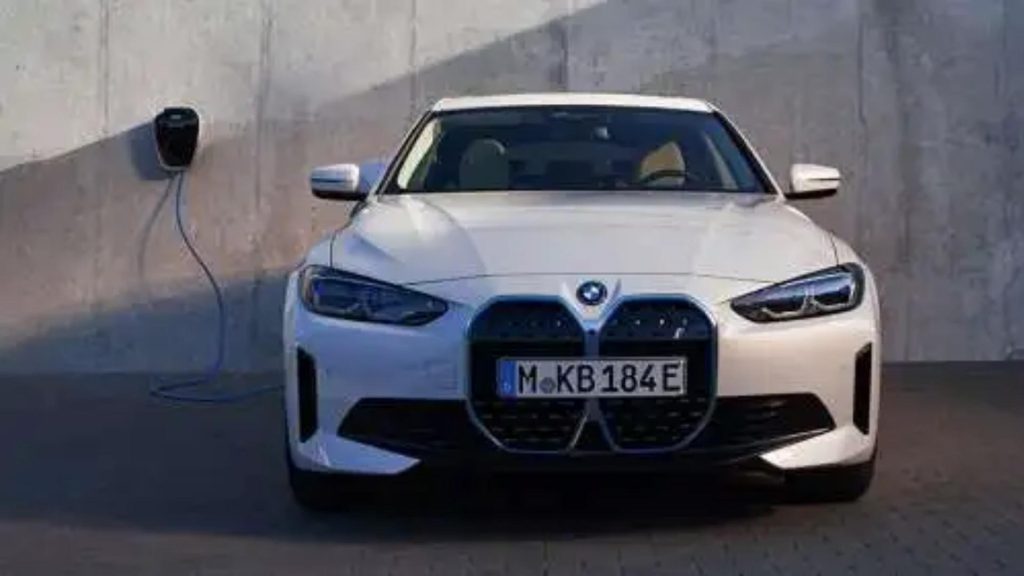 Also Checkout: Ideal Tips When Looking For Exported Used Car Parts
Best BMW Electric Cars
BMW i series delivers an ideal mixture of luxury, technology, smoothness, power, and thrilling concept of all-electric power running. In our minds, BMW has created a luxury brand reputation by its great involvement in technology and comfort. The performance and trust of customers in BMW made it necessary to keep an eye on every innovation and development. Here are the best and most wanted BMW electric cars: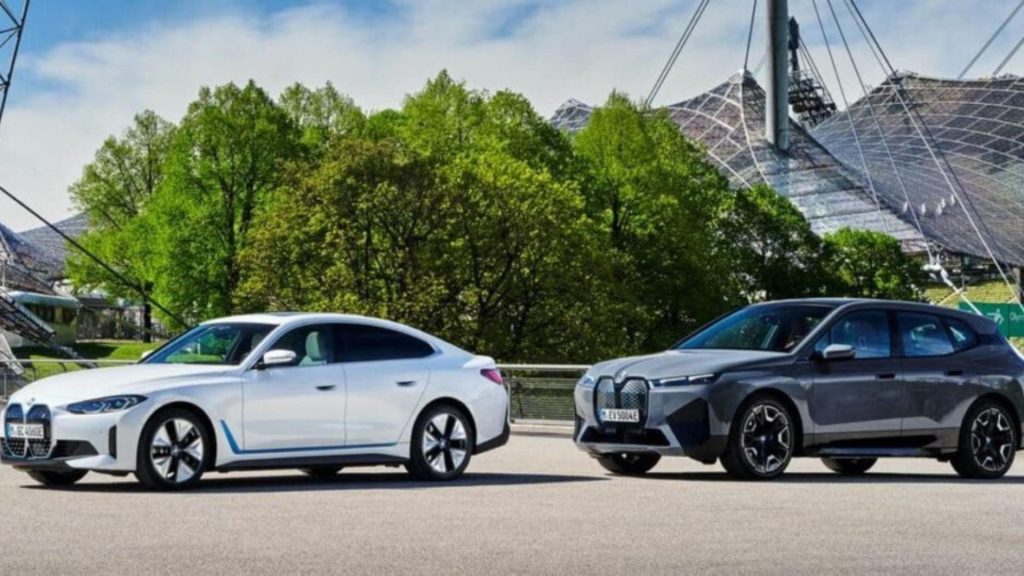 Also Checkout: Benefits Of Purchasing Car Parts Direct From Suppliers
BMW iX3
With super electric battery power, BMW iX3 has an electric range of up to 285 miles. Explore the new eDrive technology with 286hp which can go 0 to 62mph in only 6.8 seconds. This all-electric car offers you extra room for the long journey. BMW iX models are built with great Epower technology for long journey experience. With an exclusive range of miles and a powerful electric battery, the SUV is enough to explore the new experience. There is an 80kWh battery pack in the SUV. With the latest technology and safety functions, BMW authenticates the performance of the SUV. There is no alternative to such a performance SUV in the automobile industry. BMW iX3 is capable to charge with all king of EV charging stations and power outlets.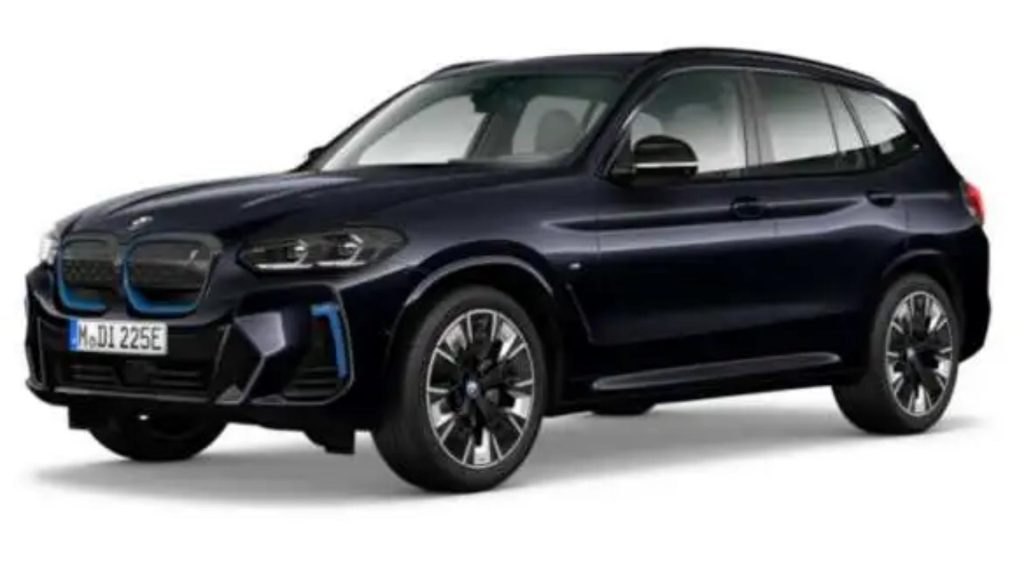 Also Checkout: Top 10 Japanese Used Car Auction Houses
BMW i3s
BMW i3s is a unique and thrilling performance electric car. With the most modern technology and dynamic performance BMW i3s deliver excellent performance. The car is capable to charge at your home overnight by using BMW charging products the home. It's a quite stylish and decent style small electric car. BMW i series belongs to different category electric vehicles which BMW i3s is an advanced performance car.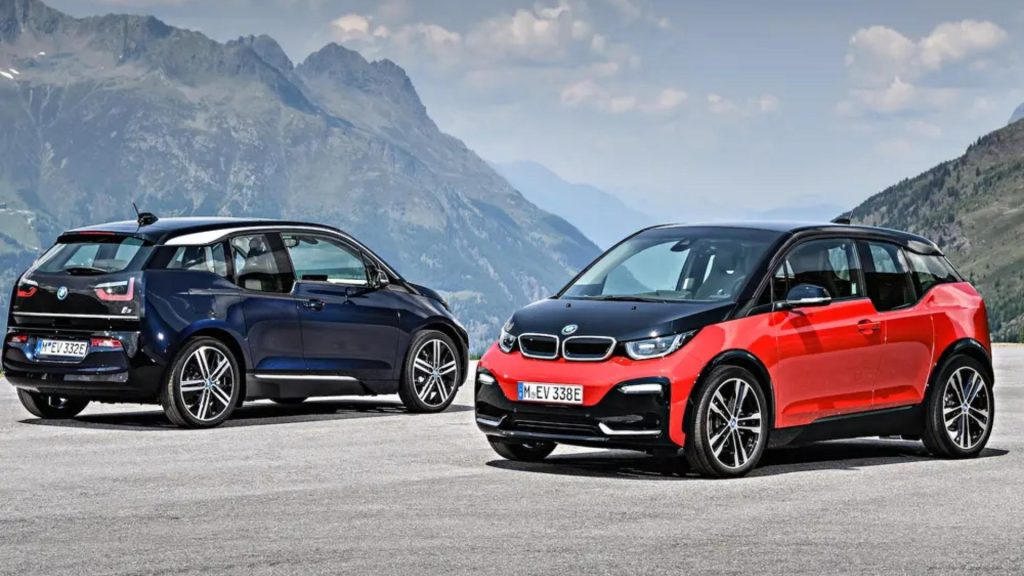 Also Checkout: 4 Reasons Why Some New Cars Do Not Come With a Spare Tire
BMW i4
For scintillating performance, BMW presents the i4 electric sedan. Thi electric sedan is powered with an advanced electric battery pack which can spend 0 to 62mph in just 4 seconds. With this amazing performance and up to 530hp i4 going best in its line of competitors. Its excellent electric power is equipped with a range of 366 miles. This pure electric sedan offers generous headroom, extra legroom, and comfortable open space for rare seat passengers. 3 passengers can easily sit at the rear and enjoy a long journey with no worry of fuel.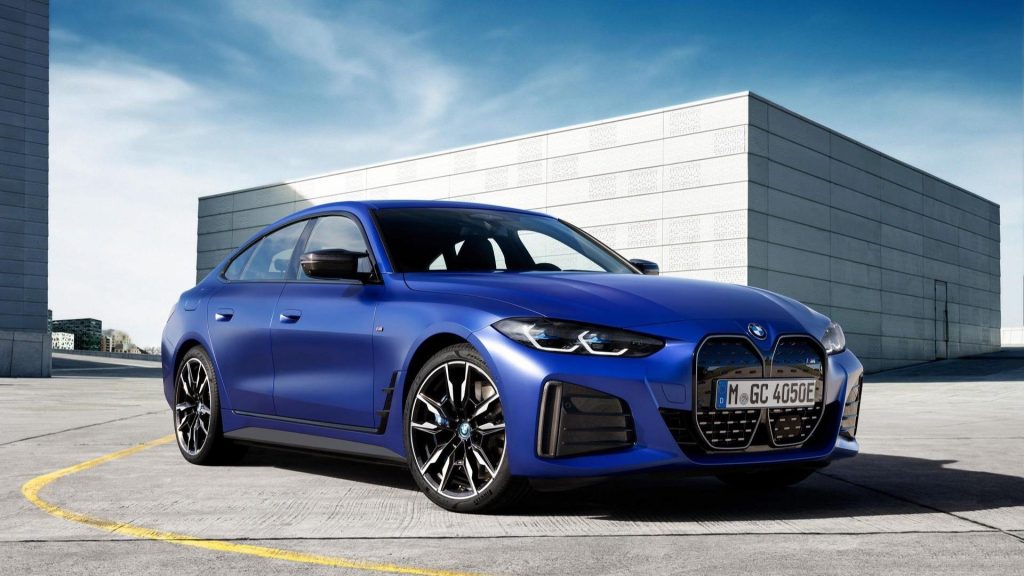 Also Checkout: The Exciting Future of Electric Cars
BMW iX
A powerful, effortless, effective, energetic, and efficient class driving experience is possible with BMW iX. The elegant touch in its body style gives the vibes of a strong body and operative performance. The SUV is designed with luxury material and power strength. With MBW dual electric power whit all-wheel-drive vehicle designed for thrill performance and pleasure driving is capable for a long journey. The electric power of this car offers you an amazing over 630kilometer range. It's beyond innovative technology offers smart features with the involvement of the luxury class.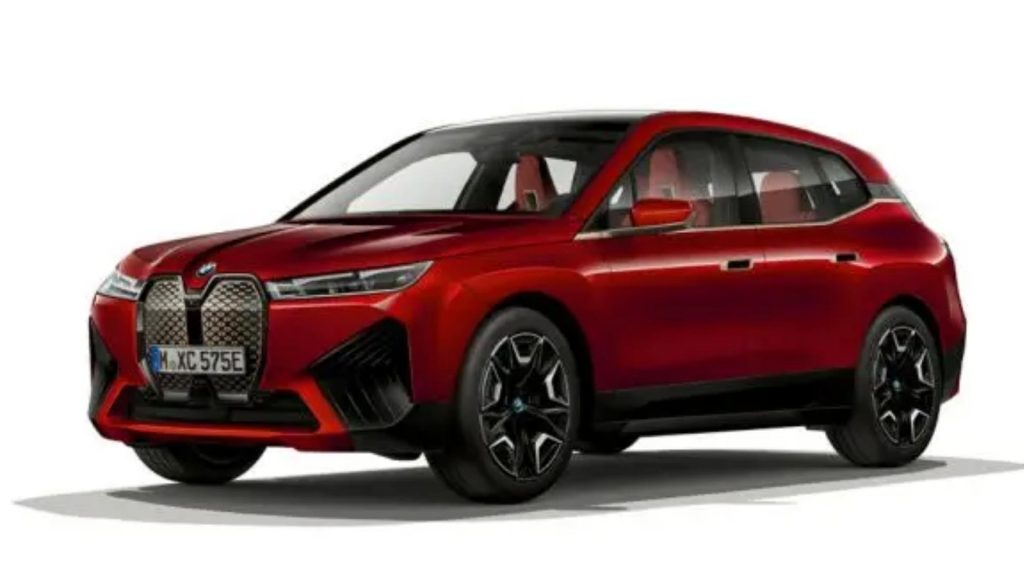 Also Checkout: Hybrid Battery Reconditioning Problems and Suggested Solutions
Concept of BMW Electric Cars
BMW EVs stand with the great concept of a free driving experience. Electric technology develops in the automobile industry to offer free carbon emission vehicles to assure the safety of the environment. But now BMW develop new ideas to surprise the automobile industry with an amaze of technology. The new production of EVs has lined new ideas. The company is not stuck on just the creativity of electricity in the engine. They are going beyond expectation. The exterior color-changing concept is just unveiled and its engineers are working to create this imagination into reality.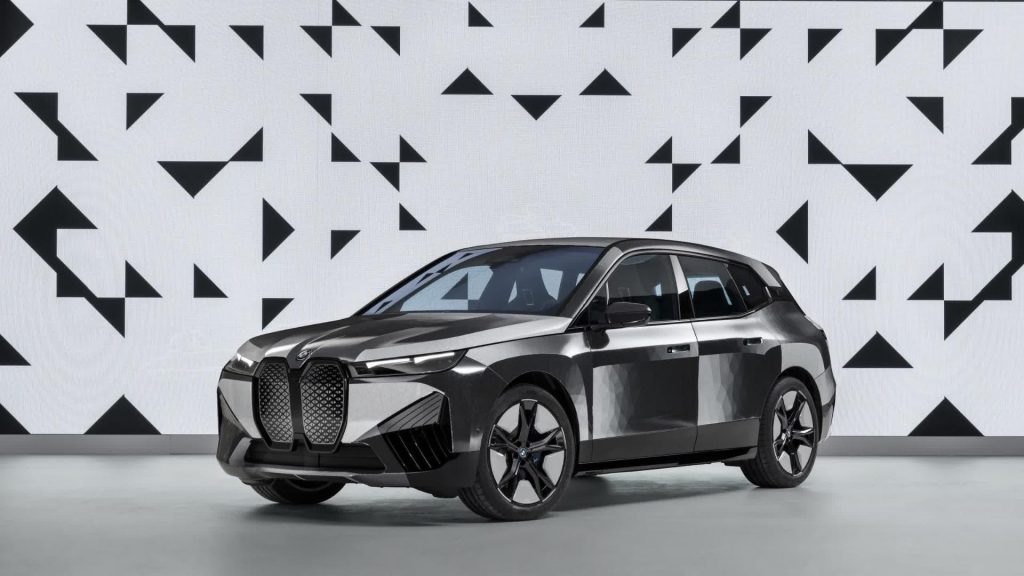 Also Checkout: Ferrari 2022 F1 Car Pictures and Expected Launch
Why Electric Cars Production Boost
According to auto enthusiasts, EVs are the future of the automobile industry. And automakers are working to convert the overall vehicles into electric power. The conversion of gasoline into EVs has lots of new ideas and benefits. The increasing rates of fuel are now the major reason to develop Electric technology. Running a car on electricity is better than fuel. Electric power cars are free from carbon emissions and never create pollution in the environment. To ensure the safety of the environment automakers encourage EV production and explore its uses in a good way.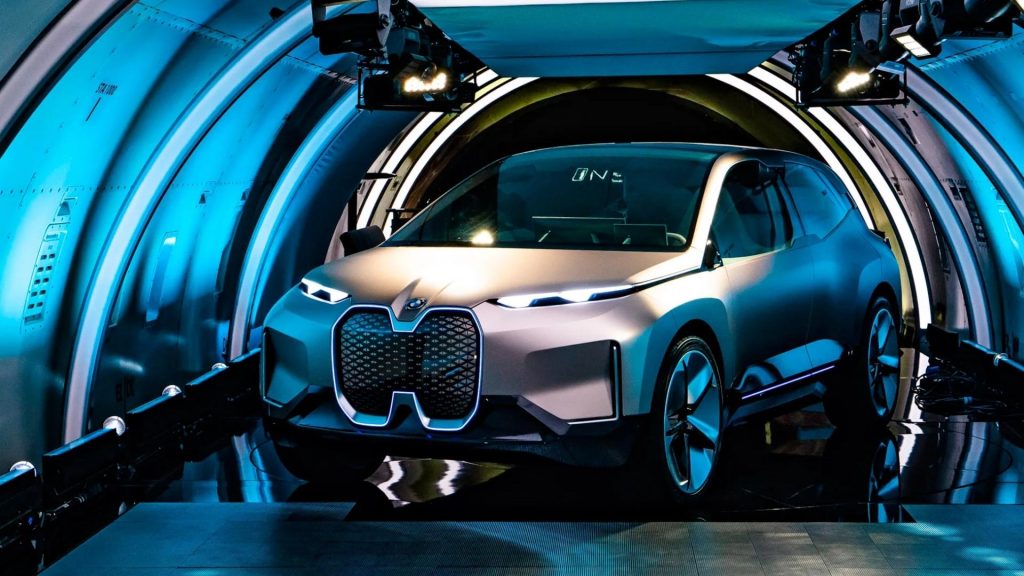 Also Checkout: How To Check Japanese Cars By Chassis
Conclusion
BMW is known as a luxury car brand that offers expensive cars with great technology. BMW's electric car concept significantly changes the modes of driving. The environment-free vehicles allow you to drive along with a power of electricity. The storage capacity of an electric battery is enough to spend a long distance. The charging power system of BMW EVs is normal to connect with any charging station.