Overview
The entry of the hottest car 2023 Toyota GR Corolla is great and super exciting. Toyota GR Corolla price released. The teaser and released pictures of the model were excited about the vehicle's performance. Toyota debuted the model in March and now the car is going on sale Toyota shared the prices of all models. The super-hot hatch entry in the US would be a great offer for customers to go handy with Toyota Corolla's best production. You can buy Corolla GR at the rate shared by Toyota.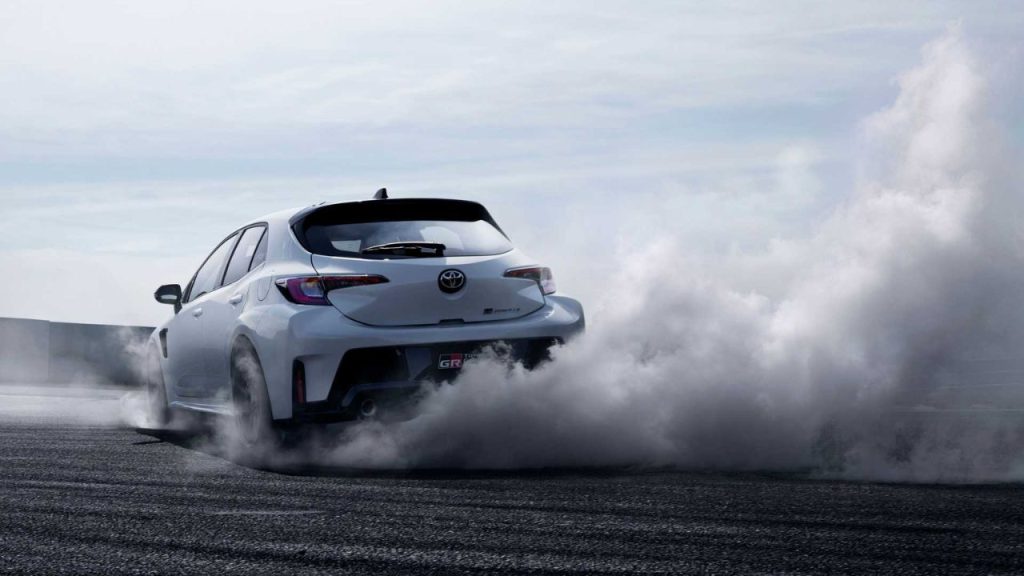 Also Checkout: Mercedes Benz EQE SUV Interior Teaser
Toyota GR Corolla Price and Specifications
Toyota GR Corolla will be available in three trims, the standard GR Core is on sale but the rest of the two models will be offered in 2023. Prices and specifications are released. The 2023 GR Corolla is offered with a 1.6-liter 3-cylinder engine that can make 300 horsepower and 370 Nm of torque. Top-of-the-line Morizo Edition is able to make 400 Nm of torque. The six-speed manual gearbox will send power to Toyota's four all-wheel-drive systems.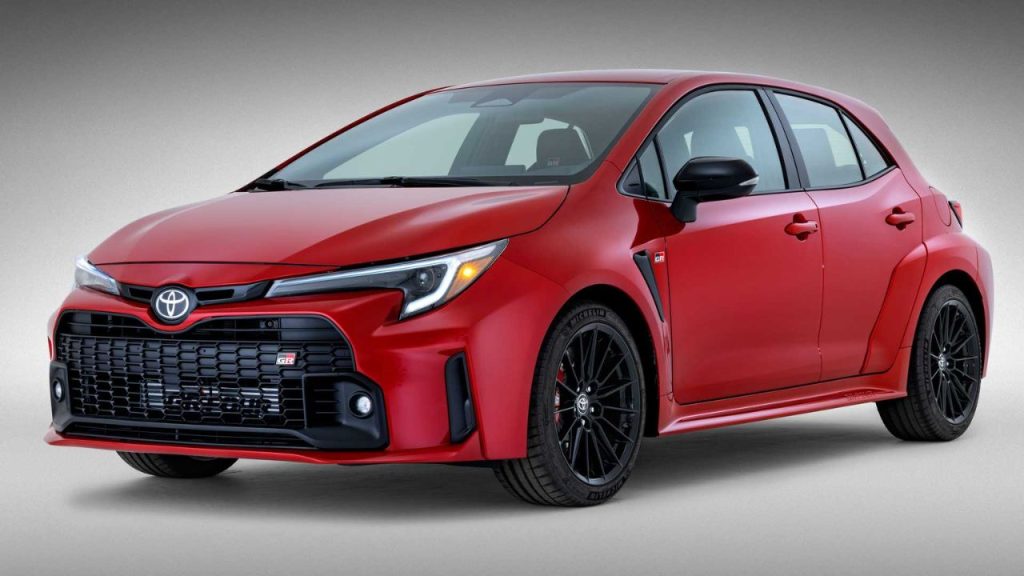 Also Checkout: Hyundai Ioniq 6 List Of Complete Features
Toyota GR Corolla Core
Toyota GR Corolla Core trim price is $35,900 and $1,095 is destination fees this is the base model cost. Destination fees are the same for all models. For the first year, Toyota assembled more than 5000 units for the USA market. The base model offered with three exterior colors and standard functions included:
Sport seats
Cold Weather Package (optional)
Heated front seat and heated steering
Navigation system technology (with extra cost)
Upgraded stereo
Wireless smartphone charging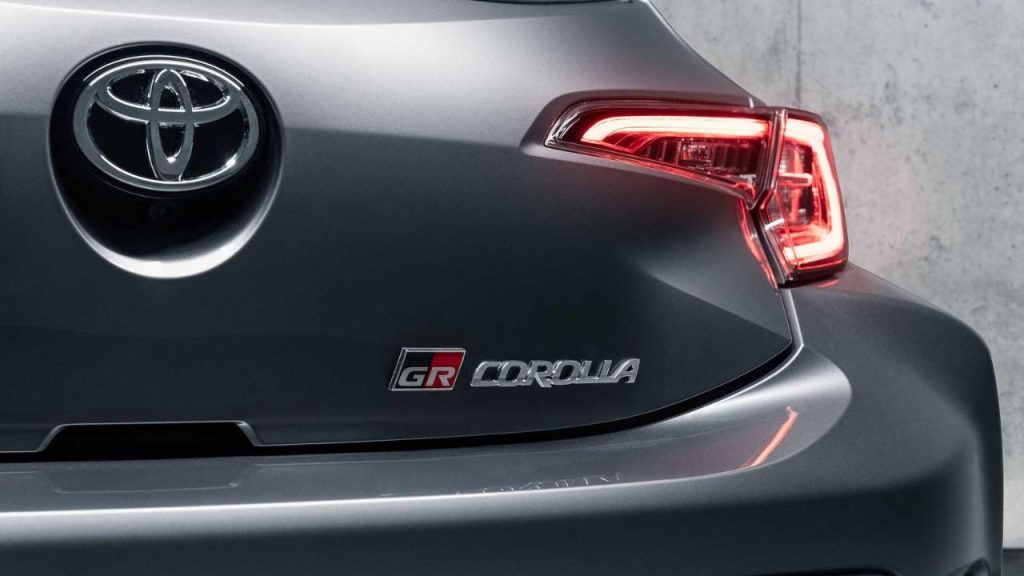 Also Checkout: 2023 KIA Forte Price Increased Without Any Change
Toyota GR Corolla Circuit
Toyota GR Corolla Circuit is for the 2023 year and the price of this model is $42,900 and $1,095 destination fees. The features that are optional in Core trim will be offered standard in Circuit. Toyota offers 1500 units of this fast-running advanced model. This model will offer with advance equipment including:
Limited slip differential for front and rear axles
Carbon fiber roof
Synthetic leather upholstery
Premium audio system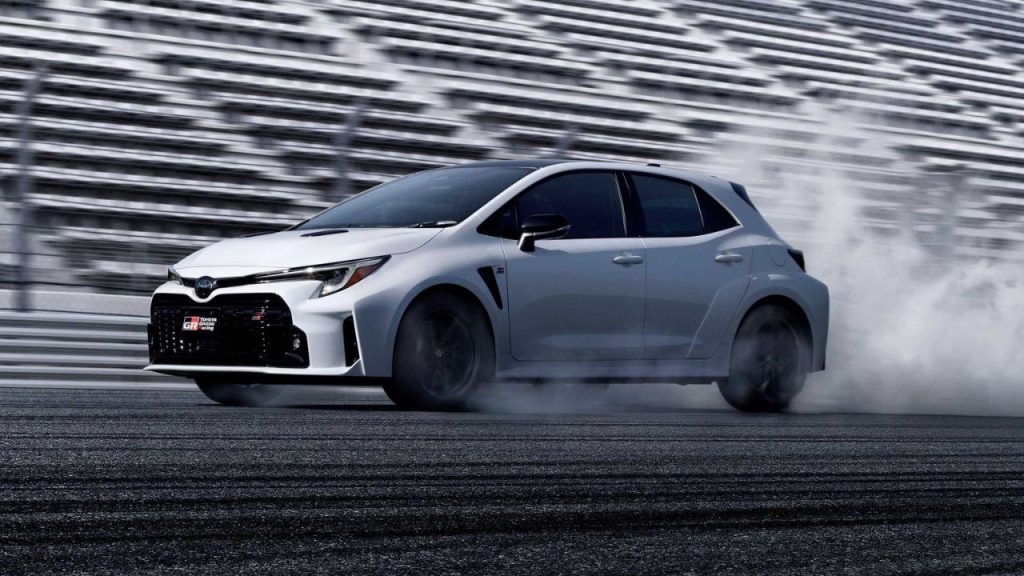 Also Checkout: Audi Joining F1 Racing With A Car Running On Synthetic Fuel
Toyota GR Corolla Morizo Edition
The production of this model is not confirmed yet. Morizo Edition will start at $49,900 without destination fees. This model has more options than the above two and will offer more torque. It has more options and advanced power for performance. It will offer with weight reduction package which removes the rear seats, rear speaker, rear window regulators, rear wiper blade, and rear wiper motor. There is no more information released regarding this edition.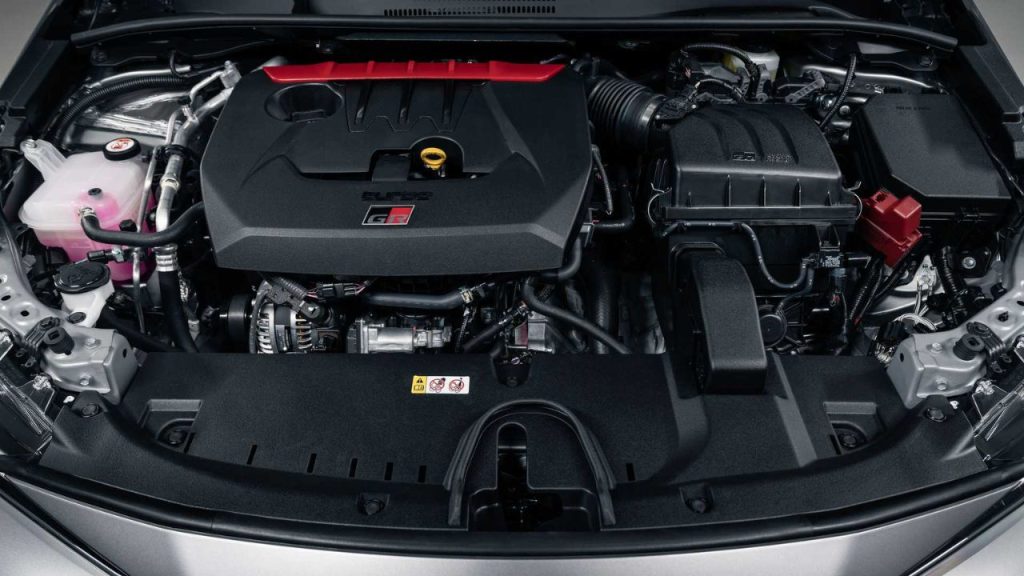 Also Checkout: Mercedes-Benz EQS Starting Price Revealed
Conclusion
Toyota GR Corolla is the greatest performance model with upgraded functions. The price of the base model is considered in the buying arrangement. The first Core model is on sale and the rest of the two you can buy in the 2023 year. Toyota will offer limited units in the America market.