Overview
Vehicles have taken huge attention in our daily life and when it comes to Multi-Purpose Vehicle (MPV) option our excitement goes to the next level. Honda Elysion is one of the top-selling MPV in Japan and is also available in different countries. Honda Japan has offered its export to the global market. The vehicle has huge qualities to become the most favorite vehicle of consumers. The company has introduce Elysion first time in 2004 May with a great package of safety and specifications. Since its launch, the vehicle has been updated with the latest functions and modern technology. Honda has offered a variety of MPVs in the Japanese market that makes people confused as to which one to choose. However, Honda has a great volume of consumers for Elysion in Japan and also in other countries.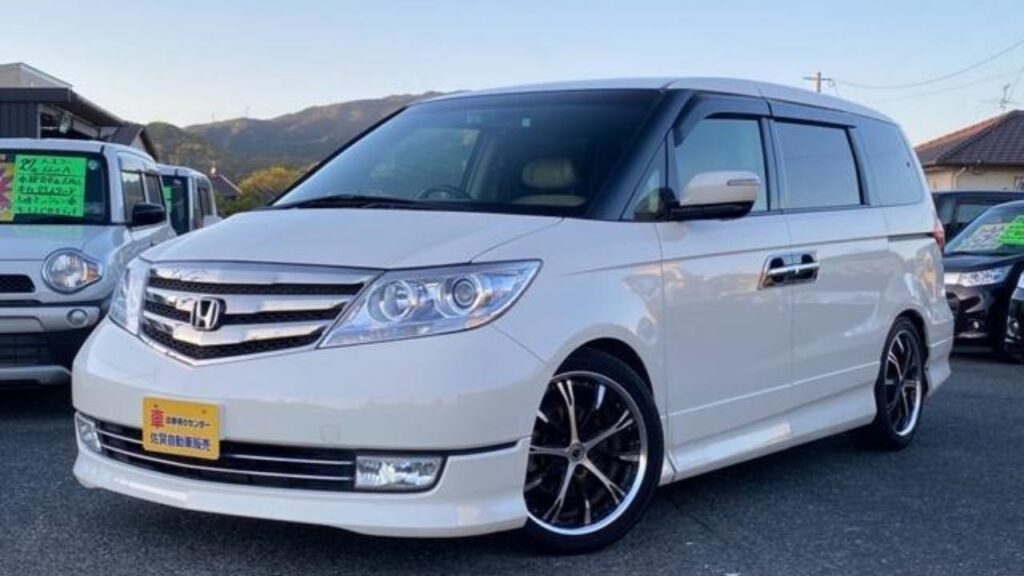 Also Checkout: Most Popular Cars In Australia 2021
First Honda Elysion In Japan
The first Honda Elysion was coming with a couple of new features and technology that has something new different for MPV consumers. The vehicle was launch in different variants. The company had offered the first Elysion with 2.4Liter water cooling inline 4 cylinder DOHC 16-valves engine that can produce 160 horsepower. Some of the 2004 Honda Elysion variants came with engine option 3.0Liter. The vehicle was combined with great safety features to assure the safety of passengers and drivers. It was mated with Honda G-CON technology.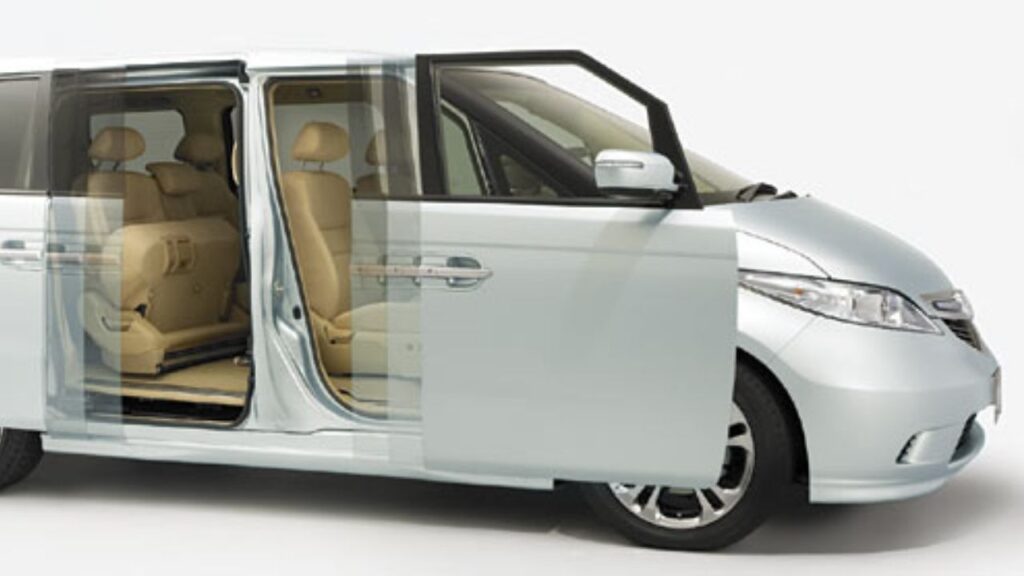 Also Checkout: Why You Need To Import A Car From Japan
Honda Elysion Engine Power
The last update in the Elysion was made by the company in 2010. Elysion is a great power engine MPV. It's available in the market with two engine options 2.4Liter and 3.0Liter with basic 5 Gearbox Automatic Transmission. Both engine options have great fuel consumption power. The engine power 2.4Liter can produce a maximum output of 160 horsepower and a 3.0Liter engine can produce 250 horsepower. The engine is designed under the Honda special fuel consumption.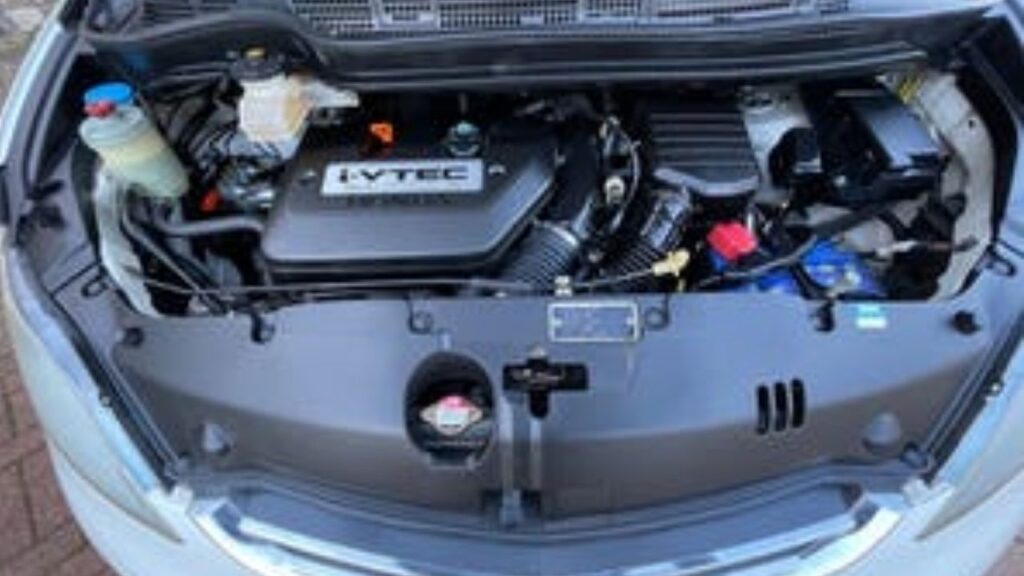 Also Checkout: How To Import Car From Japan To Kenya
Honda Elysion Exterior
This medium size minivan can use for multi-purposes. It's a very comfortable and solid body type MPV that is reliable to drive long for road trips. Honda has made its body with solid material to make sure the safety of the passenger. The vehicle has designed in the Honda's basic MPV culture. The company has made the last update in its design back in 2010. since 2010 its come with the same design that is also looking unique. To give the unique roundish look to the front side of Elysion Honda has featured the large horizontal grille with chrome plating adorned headlights. At the rear side, there are harmonious blends with gleam rear fender and tailgate.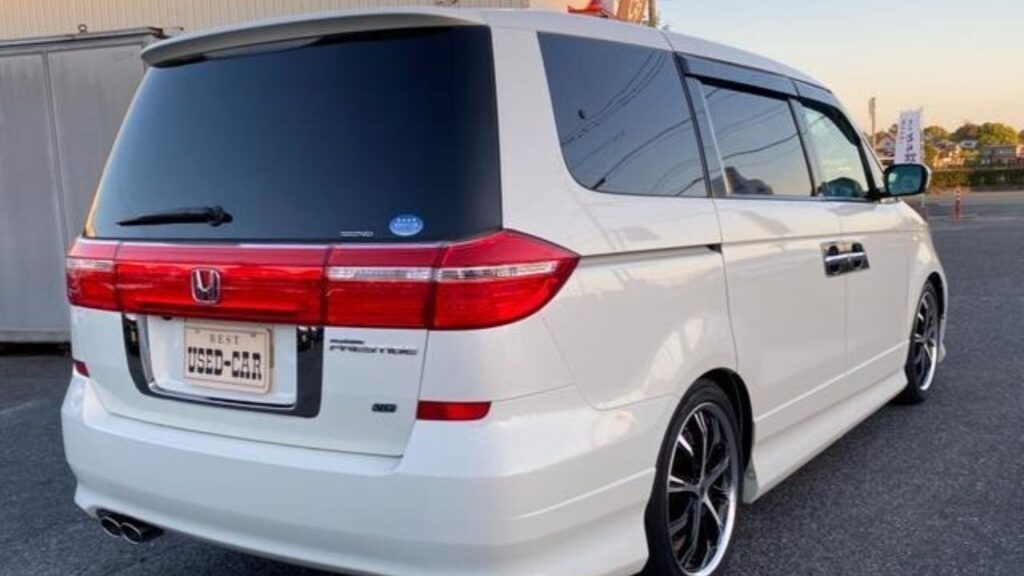 Also Checkout: Car Accessories You Need To Keep For Safe Road Trips
Honda Elysion Interior
Honda has designed the cabin with spacious art and accommodates the passengers with high-quality seats and comfortable for travel. The cabin has designed for 7 to 8 passengers. Elysion interior has been designed with advanced technology to provide the highest level of luxury, comfort, legroom, headroom, and shoulder for all passengers. With the combination of great valued entertainment features, it has become the most favorite MPV. The cabin has designed with three rows of passengers seats. The company has left enough space for luggage but you can make more space by folding the third-row seats. There is a rotating mechanism in the second row that is attached with a single liver, by just pulling the lever, third road passengers facing each other.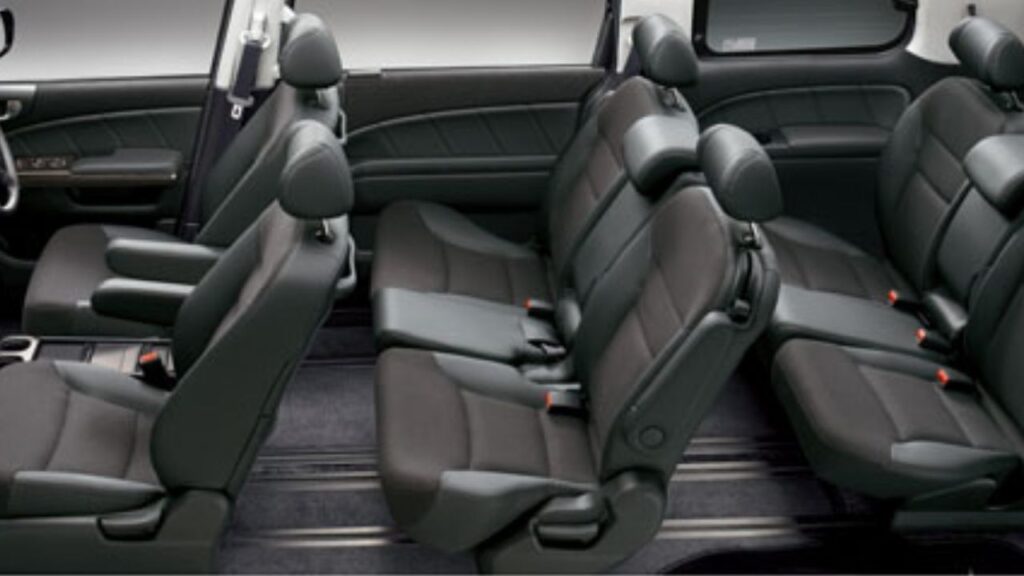 Also Checkout: What Is Hybrid Car? How Do Hybrid Cars Work
Honda Elysion Specifications and Features
Elysion has plenty of the latest features and specifications that can entertain you. Honda has to use advanced technology to design the features of Elysion. Here are the features and specifications of the Honda Elysion:
8-inch Windscreen Display
CD/DVD Player
6 Speaker
Voice Operated Navigation System
Rearview Camera
Power Assist Equipped Rack&Pinion Steering
Dual Air Condition
Power Windows
Wood Panel
Glass with UV Filter
Toned Glasses
9-inches windscreen for rear seats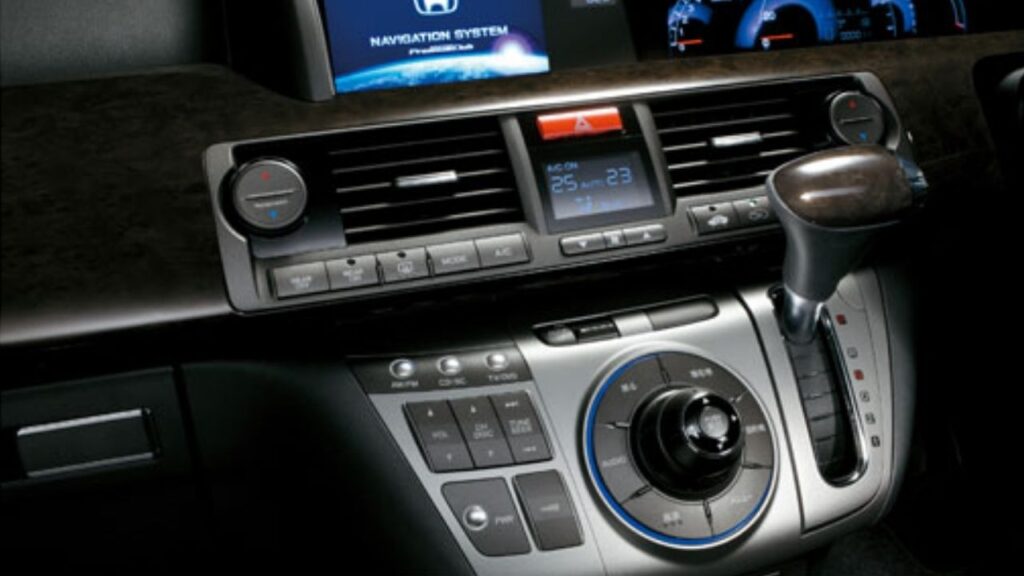 Also Checkout: How Much Does It Cost To Paint A Car
Honda Elysion Safety 
Honda has made an advanced compatibility engineering body to increase the protection of passengers. The vehicle is comfortable and fully safe for passengers and drivers as Honda offers side airbags for all three rows. Here are the other safety features:
7 Airbags
Vehicle Stability Control
Adaptive Front Lighting System
Collision Mitigation Brake System
E-Pretensioner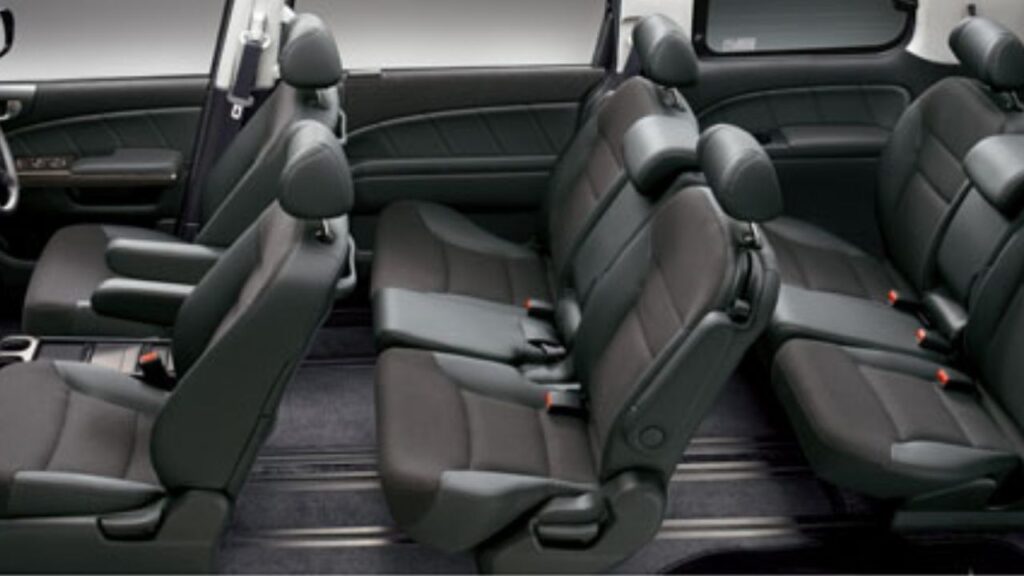 Also Checkout: When Is The Best Time To Buy A Car
How to Buy Used Honda Elysion
Buying a used vehicle is an easy way to enter the vehicle in your life. But if you choose the right place to buy a used reliable car. Japanese auction houses are the only and high-priority places for used vehicle purchases. They provide the used car through an online auction system that deals on a fair basis. Japan auction houses provide online buying of a used car with an auction sheet verification system to satisfy the customer. You can check the stock of auction houses online. All the vehicles are uploaded for sale with the auction sheet report. You can easily buy Honda Elysion from an online auction with the true auction sheet. There is no risk of fraud when you buy a used Honda Elysion from a Japan auction house.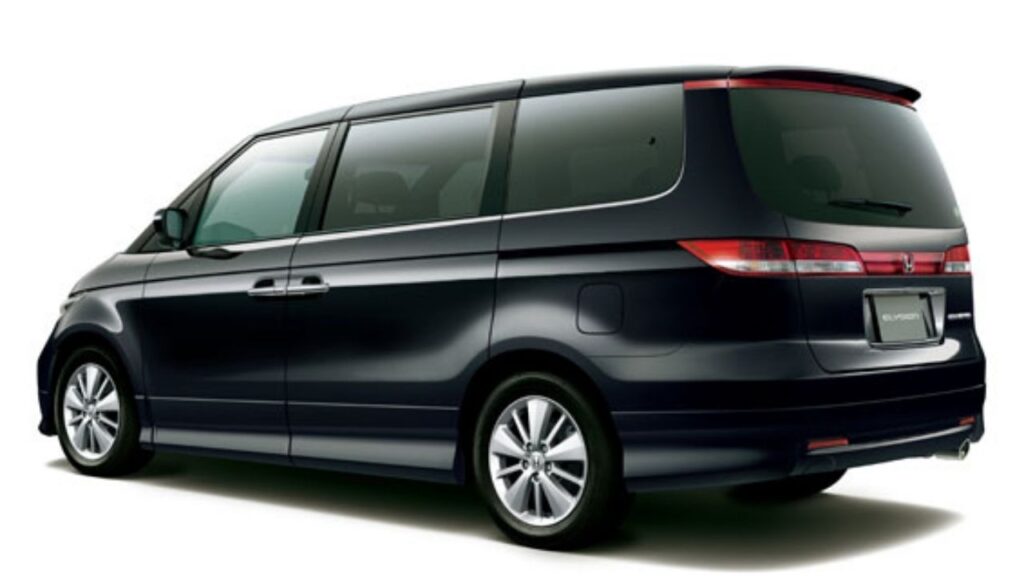 Also Checkout: What To Look For When Buying A Used Car
How to Verify Honda Elysion Auction Sheet
If you don't have access to buy a used car from Japan. You can find the best one from the used car market by verifying the auction sheet with its Chassis ID. Every vehicle was imported from Japan with a specific Chassis Id that can help to check the old condition. If you buy a used Honda Elysion you can verify its auction sheet. You can get the Honda Elysion auction sheet online if you have never but the vehicle from Japan. All records of Japanese auction cars are available to verify on the internet. Buy an auction sheet to reduce the risk of fraud and show the original condition in which you can see the vehicle is accidental or not. Don't spend money on a damaged vehicle to fall your life at risk.