Overview
Honda Motor Japan had a strong and efficient history in Japan's automobile industry. The company has presented the vehicles with multifaceted values that fuse the dynamic qualities. In December 2013 Honda had debuted the first model of Honda Vezel that is multi-function, elegant, efficient fuel economy and had come with the qualities of an SUV. It has both options gasoline and hybrid motor. Vezel is combined with great features to imitate the value of an SUV. Thanks to the Japanese automobile industry who always have huge offers for its consumers. They also offer export of brand new and used vehicles on the choice of customers. If you are looking for cheap price vehicles you can buy a Japanese used car. Buying a Vezel from Japan can also offer you Honda Vezel auction sheet. You can buy a car from Japan with a peace of mind.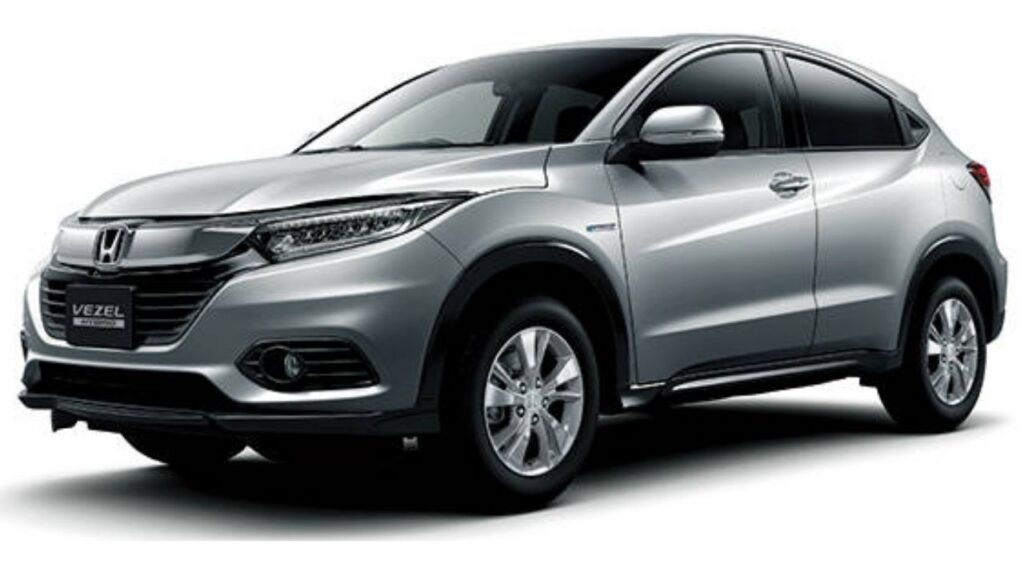 Also Checkout: How To Sell Used Cars At Good Price
Why Honda Vezel is Popular?
Most of the buyers ask questions about the short time popularity of Honda Vezel. It a very clear to us that Honda manages its vehicle very efficiently. At the time when Vezel had come into the market, hybrid vehicles had gone highly demanded. This subcompact crossover SUV had offered a great value combination of features and fuel efficiency. The vehicle got popular in the global market because of its beautiful body style and comfortable interior. In 8 years of its launching car have huge changes in its moderate design and functionality. This subcompact crossover is known in the global market Honda HR-V. it's received hugely positive reviews from its users that make its valuable history.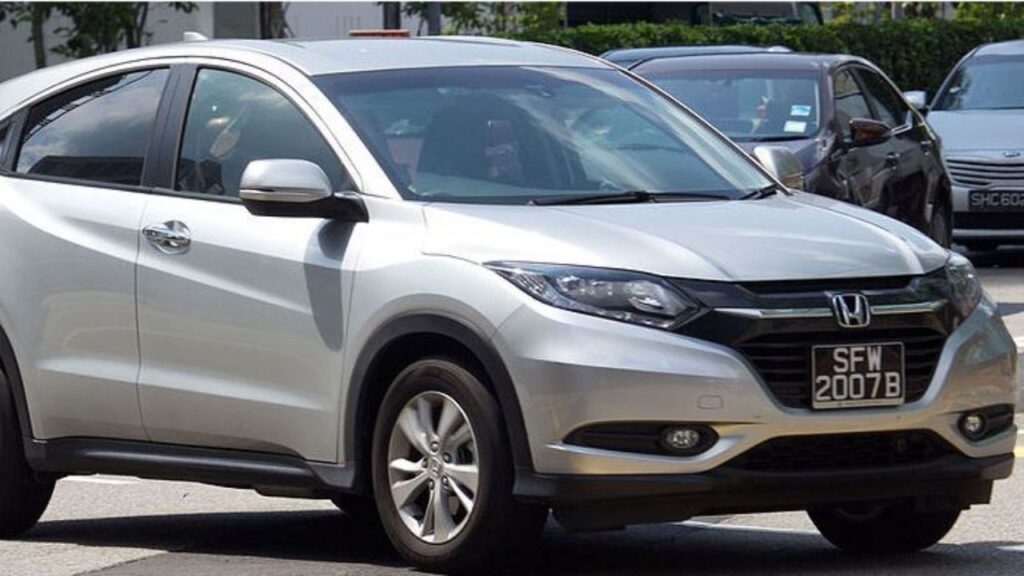 Also Checkout: What To Look For When Buying A Used Car
Honda Vezel Engine & Transmission
Honda Vezel has one engine size option. It has two variants Front-Wheel-Dive and All-Wheel-Drive with both options Gasoline and Hybrid. It has come with 1.5liter water cooling inline 4 cylinder DOHC 16-valves engine. It is mated with 7-speed CVT with paddle shifter gearbox only. There is no option of a manual gearbox in the Honda Vezel. It can produce 116hp @ 6600 RPM and 146Nm of torque @ 4800 RPM. Its hybrid electric motor helps the engine to make running at a smooth level with high fuel efficiency power.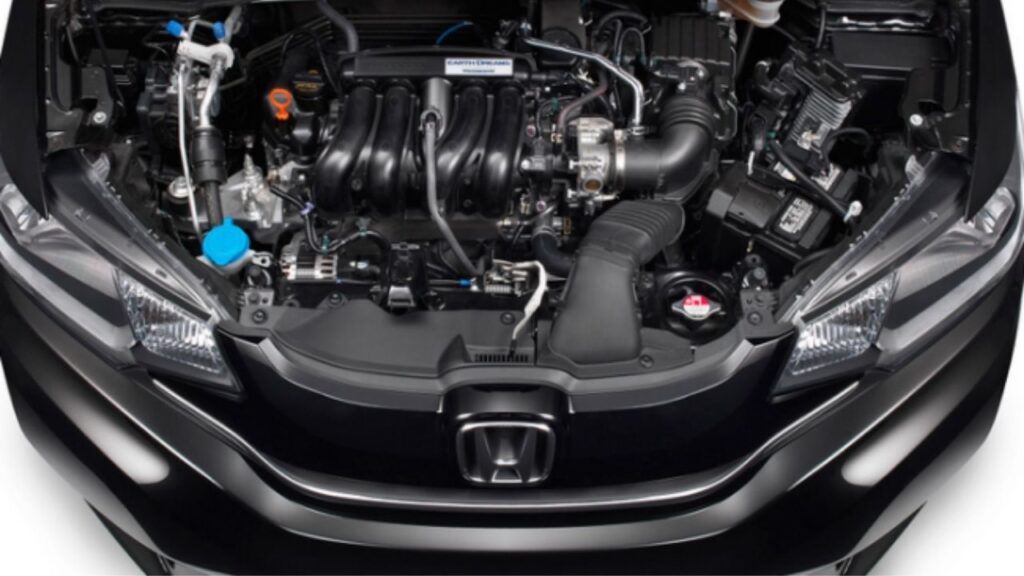 Also Checkout: When Is The Best Time To Buy A Car
Honda Vezel Exterior
Honda Vezel has a very appealing and versatile body style that's making it very pretty. It looks stunning in every angle. The company has nicely fitted the large front grille together with LED headlights and LE diode daytime running lights. It has made with good space of ground clearance to view the front side view very clearly. The sharp cuts and edges give the vehicle a sporty look. However, the body style is unique and very well. The most advance and incredible notice thing in the exterior is its latest door handle style. Its door handles are not at the front it has on the sides that look unique. At the lower bumper of the front side, taillights are designed with tiger style sharp look.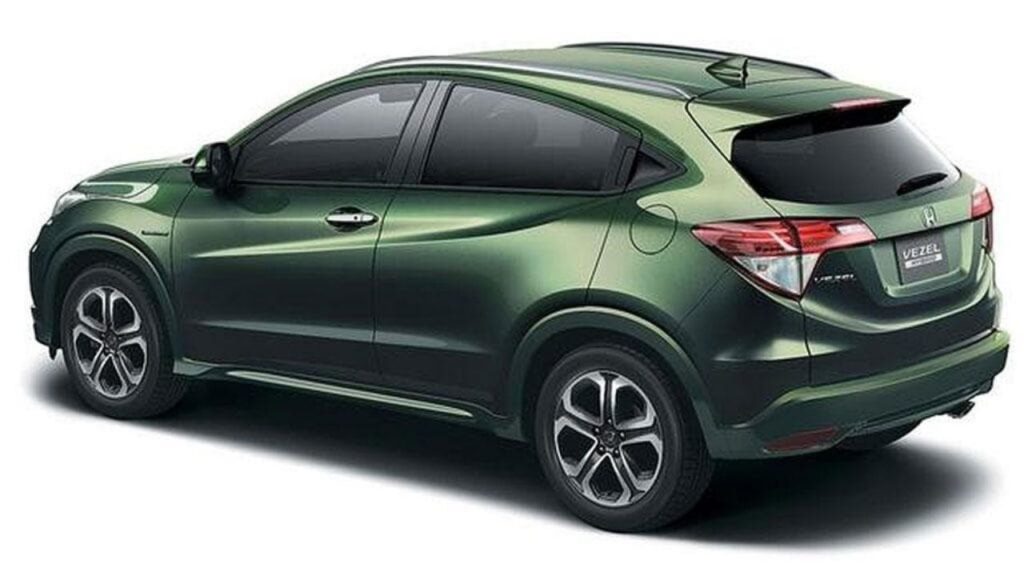 Also Checkout: How Much Does It Cost To Paint A Car
Honda Vezel Interior
The interior is very accommodated and this car can carry 5 passengers with separate cargo space. The cabin is designed in a roomy style to feel passengers relax and gives maximum space to rest your legs. It has Trimmed Heated seats that are made with luxury leather. Although it is presented by the Japanese well-known automaker, it has the latest innovative technology that fulfills the expectations of consumers from the company. Overall the interior is made with high-quality material. Its a one of the expensive vehicle by Honda and its carries the luxury style in a very beautiful way.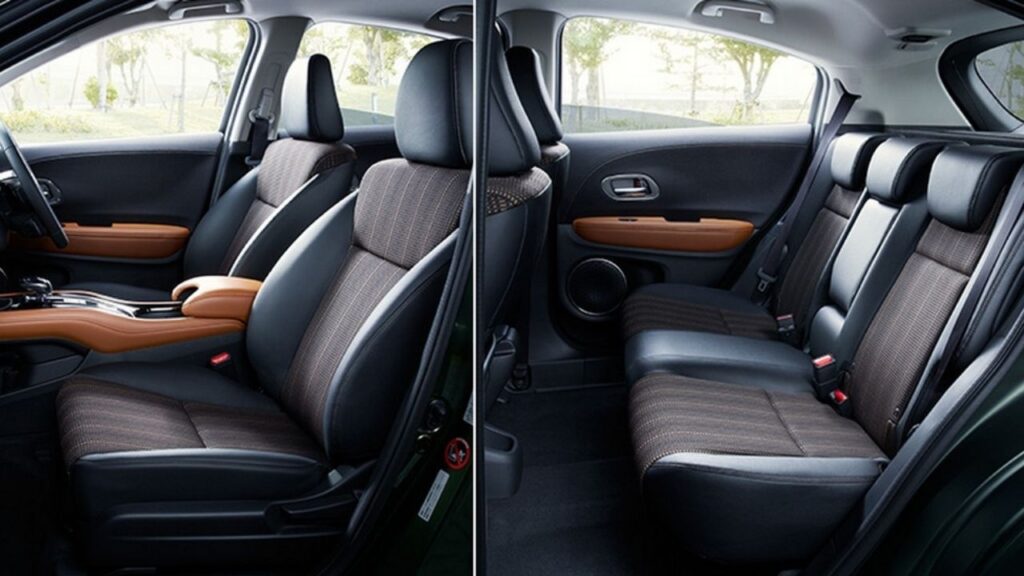 Also Checkout: What Is Hybrid Car? How Do Hybrid Cars Work
Honda Vezel Specifications & Features
This expensive subcompact crossover offers luxury features of entertainment and passenger safety. To provide entertainment and guide you about the destination Hondaz fixed these features in the vehicle.
Electric Power Steering
7-inches touchscreen display
Lane watch infotainment system
Sirius XM and HD radio
GPS
Bluetooth and USB connection
Interior lighting
Automatic climate control
Cruise control
Chrome door handles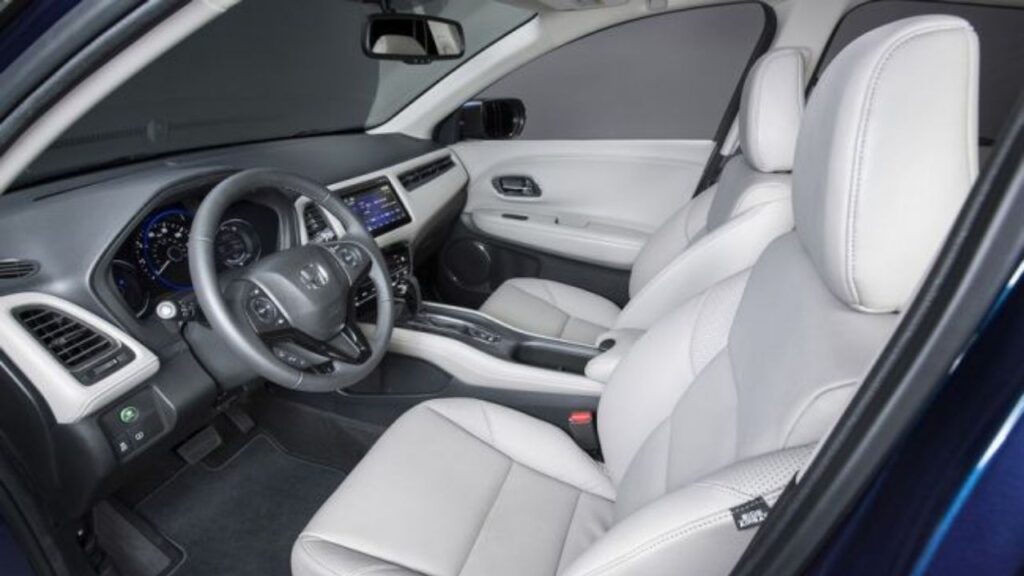 Also Checkout: Car Accessories You Need To Keep For Safe Road Trips
Honda Vezel Safety Features
Honda Vezel is a safe comfortable vehicle for drivers and passengers. The basic standard model offers only driver and front passenger airbags but the top variant provides complete safety for the driver, front passenger, and rear-seat passengers.
8-air bags (top variants)
Driver + front passenger airbags (standard)
Multi-angle rearview camera
Vehicle stability control
Traction control
Anti-lock braking system
Safety planks
Brake assist
EBD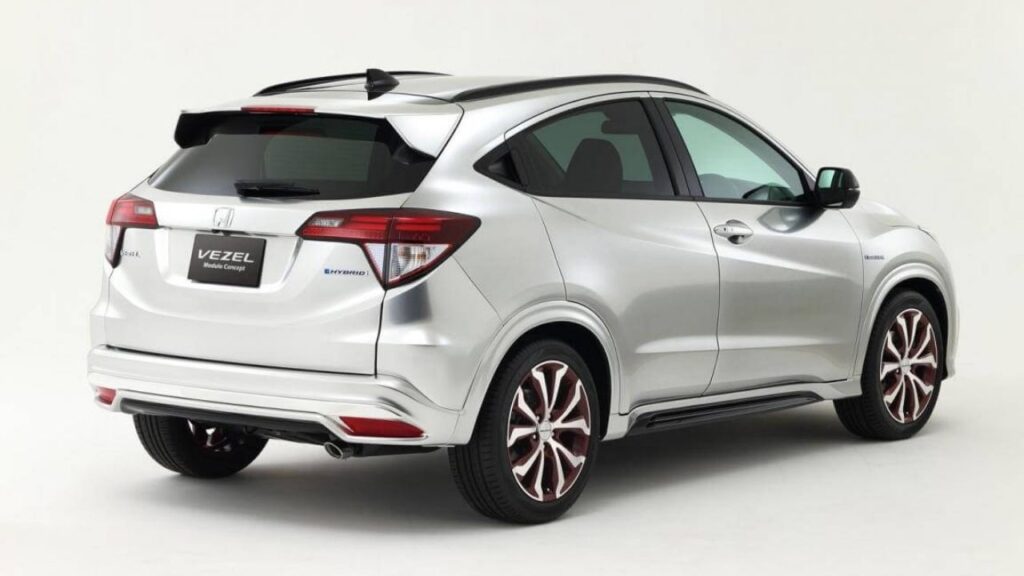 Also Checkout: Most Popular Cars In Australia 2021
How to Import Honda Vezel At Cheap Price
Vezel is an expensive car by the company but you can buy a cheap price from Japan's online auction. Japanese dealers offer the export of used cars at cheap prices. There are more than 200 auction houses located in Japan. No need to visit the auction house to purchase a used vehicle. You can buy online from auction house stock. Dealers provide online access to their users to check the available and upcoming auction stock. You can check the stock and select the car of your choice and import Honda Vezel from Japan to your required country. How to check the vehicle's true condition online a very simple question raise in our mind. To clear the vehicle condition and satisfy the consumer's Japan sold vehicle after inspection. If you are checking the stock of the Honda Vezel, you will find the Honda Vezel auction sheet with it. Before the stock list is for sale it goes through the process of inspection. The inspection report is named as an auction sheet report that is the ex-ray of the vehicle.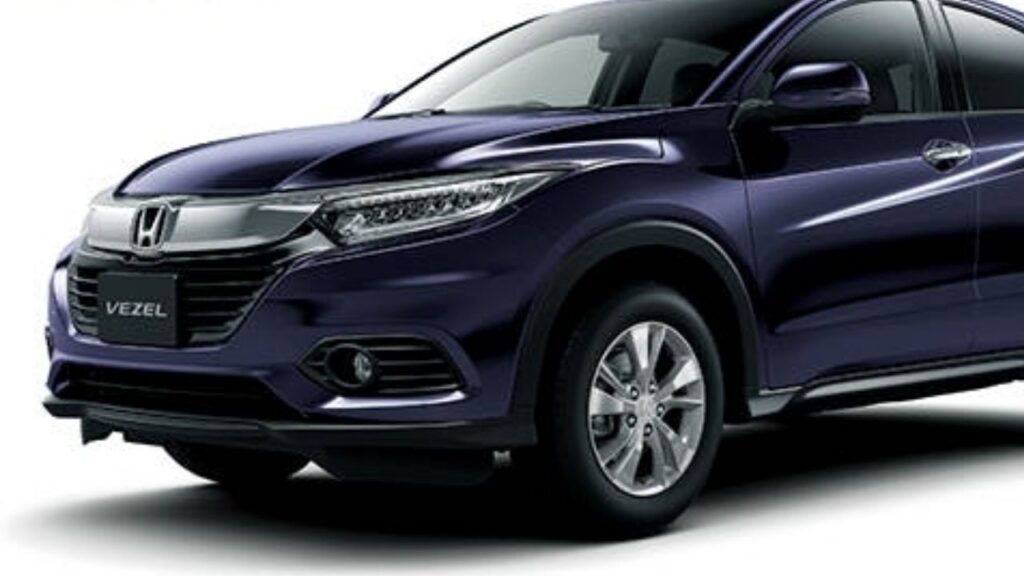 Also Checkout: How To Take Care Of Your Car Tyres In Summer
Don't Buy Accidental Honda Vezel
don't buy accidental Honda Vezel from japan or your local used car market. In japan auction house you can check the vehicle on an online website. After the car is sold from the auction house you can check the condition by online auction sheet verification. Auction sheet shows the original condition of the vehicle. In auction sheet reports mileage, grade, exterior condition, interior condition, and which parts are damaged, painted, or scratched mentioned. That may help you to understand the condition and make your decision easy to buy the car or not. honda Vezel auction sheet report helps you to clear your mind about all doubts.