Overview
Toyota offers competitive vehicles in the global market. Toyota is Japan manufacturing automotive brand and offers vehicles in the international market. Toyota presents the quality of vehicles to catch the customer's attention and give good competition. Toyota Camry vs Toyota Brevix exterior is impressive and leaves a decent impression. Both vehicles are luxury market units and expensive. Toyota has immense beauty and performance in both cars. Toyota Japan offers the export of these two cars in the global market. The addition of new features and the technology Toyota has brought in its new cars fetch the attention of customers. Toyota has already a greatest valued brand and gained customers' trust by providing reliability and comfort in all its models. However, it is very difficult to choose a single-car from Toyota because all cars have great value in the market. The superior quality is a real brand worth of Toyota. Today we compare its own manufactured two very popular cars in the global market Toyota Camry vs Toyota Brevis. You will see interesting facts about Toyota Camry vs Toyota Brevis exterior interior to compare.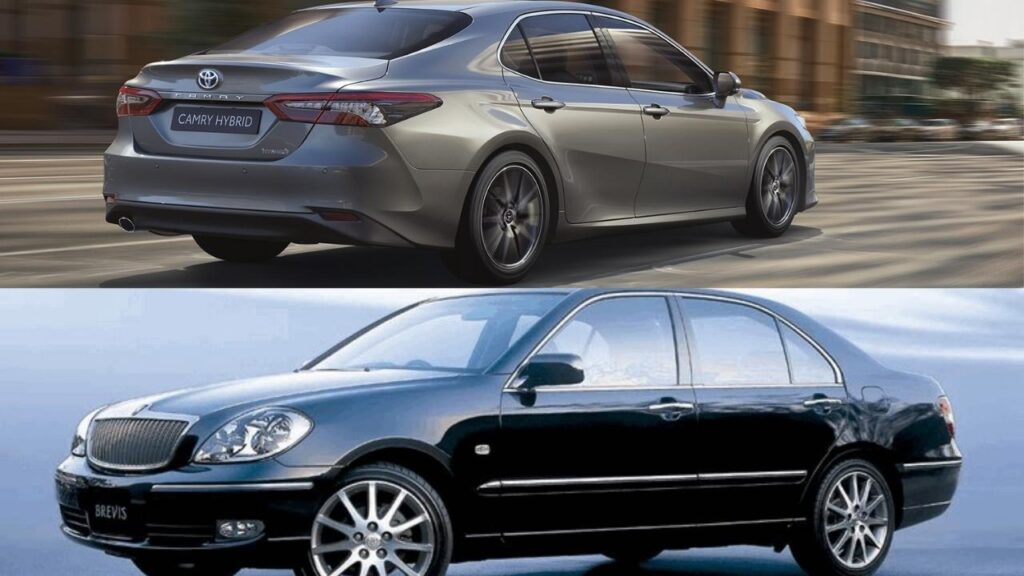 Also Checkout: Toyota Corolla Fielder
Toyota Camry Vs Toyota Brevis Engine
Toyota Camry
Toyota Camry is a petrol engine and hybrid engine car that have its self-charging electric motor to increase the performance of the engine. Self-charging electric motors provide electric power to the engine and reduce the need for fuel and generate power with electricity. The 4th generation Camry is equipped with 2.5Liter 4-cylinder engine power that can produce 214 horsepower and 221 Nm of torque. Toyota offers only automatic transmission in Camry that perfectly manages the speed and provides you ease in driving. Toyota brings hybrid motors in Camry to manage the fuel-efficient power.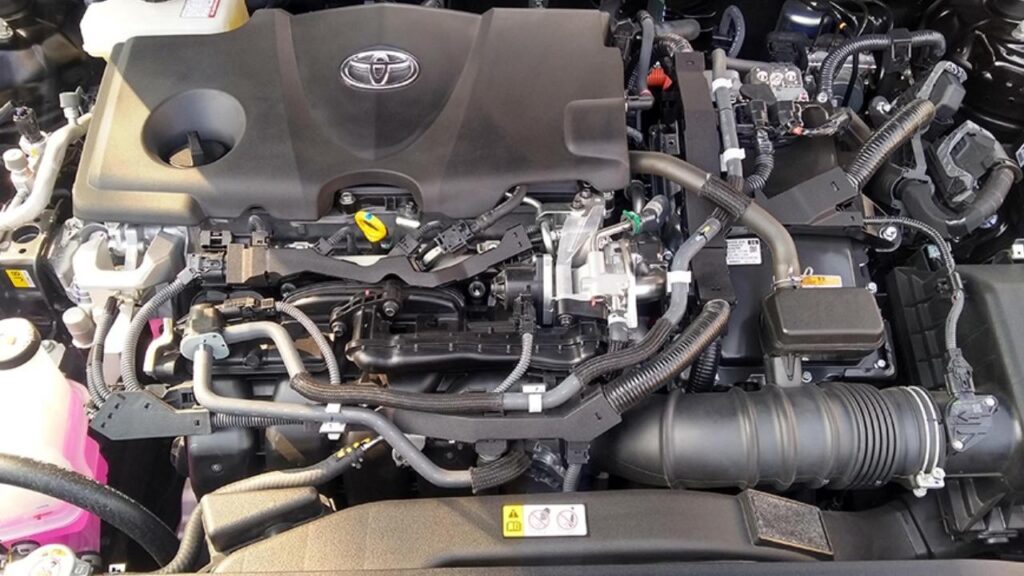 Also Checkout: Why Buying Out A Car Lease Is Smart
Toyota Brevis
As compared to the Camry Toyota Brevis is not is an excellent engine performance car. Toyota had equipped the engine with 4 valves, 6-cylinder 2.5i 24V Ai250 engine that can produce 200 horsepower. The car was not going popular in the market and Toyota was discontinued in 2007. However, the engine is perfectly designed to give excellent performance but did not stable in the market competition. Toyota had offered Brevis with only a petrol engine option.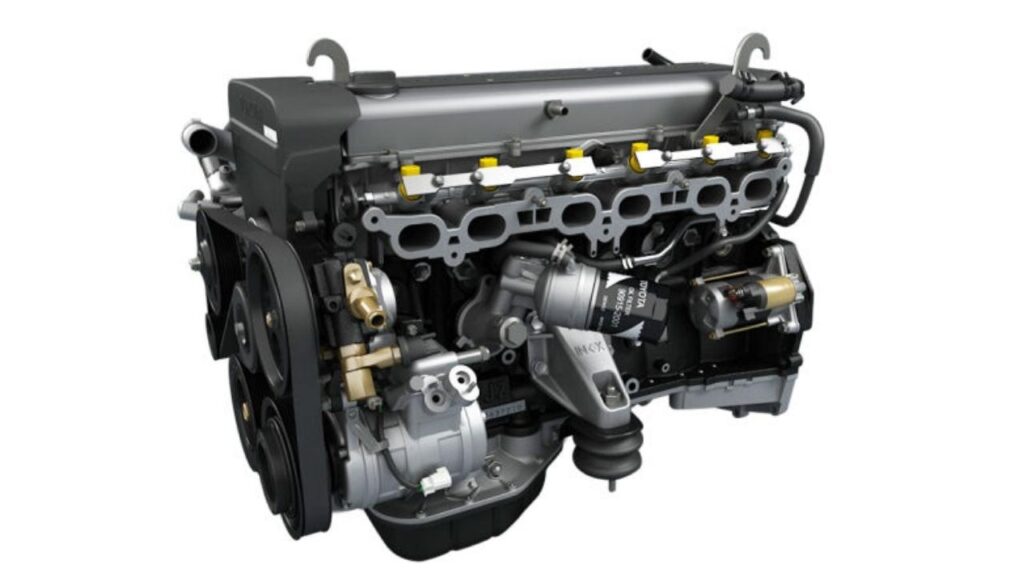 Also Checkout: What To Look For When Buy A New Car
Toyota Camry Vs Toyota Brevis Exterior
Toyota Camry
Toyota Camry is a stylish-styled sedan. The design of the body is aggressive from the front side and sleek from the rear side. The front new bumper and bold grille make it a sharper style sedan like Honda Civic. The LED headlights deliver an elegant look on the road and make it an expensive sedan from others in the market. Toyota Camry has a solid body to manage the comfort and safety of passengers. With an 18-inches alloy wheel, Camry stands in luxury-style cars.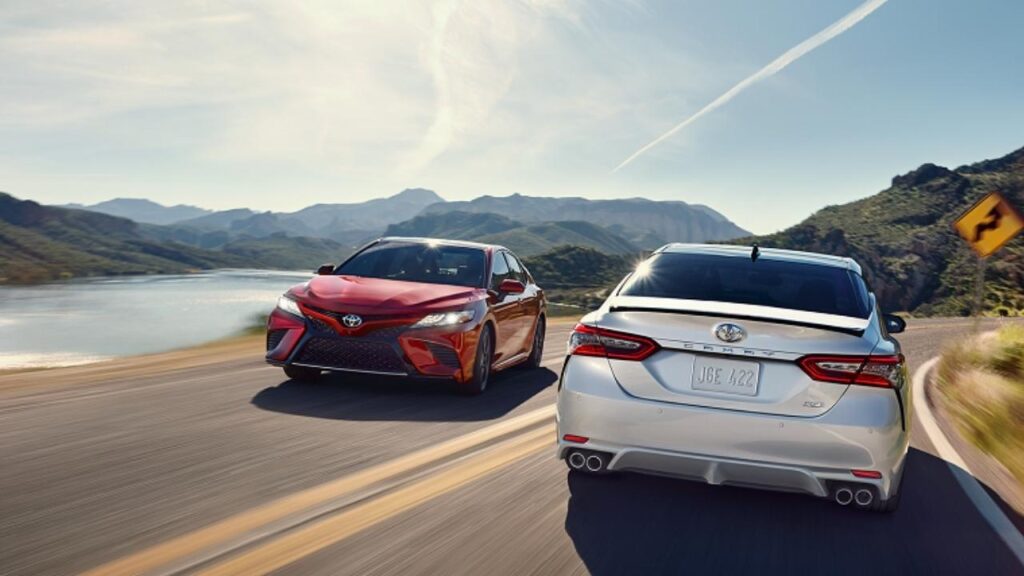 Also Checkout: How To Sell Used Cars At Good Price
Toyota Brevis
Toyota Brevis exterior is designed to enhance its body appearance. Toyota Brevis is a decent style car with no sharp looks. The single-tone body color with the same color side mirrors and door handles look elegant. The cars stand in the big size cars with low ground clearance. Toyota has designed the car with a touch of old 2D. However, its and superior quality car for the market. The front bumper is down-styled with LED headlights. If you compare Toyota Camry vs Toyota Brevis exterior Camry is an advance styled sharp sedan as compared to Brevis.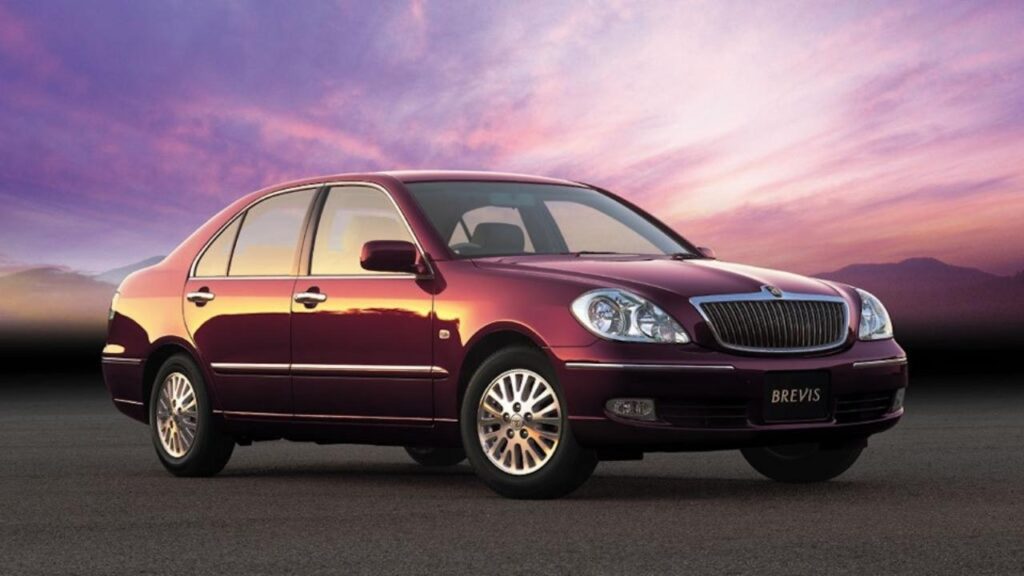 Also Checkout: Here are Top 10 Best Selling Cars in Sri Lanka
Toyota Camry Vs Toyota Brevis Interior
Toyota Camry
Inside the car, there are very interesting features and a lavish interior. The car is very comfortable and design to carry 5 passengers with separate spaces of cargo. The seats are very comfortable. The interesting features of the Toyota Camry included:
Auto fully air condition
Front and rear seats adjustable
9 speakers
Touch screen with navigation
Electric power steering
Turn signal in mirrors
Key-less ignition
Rearview camera
Dual-zone climate control
Tilt and telescopic steering wheel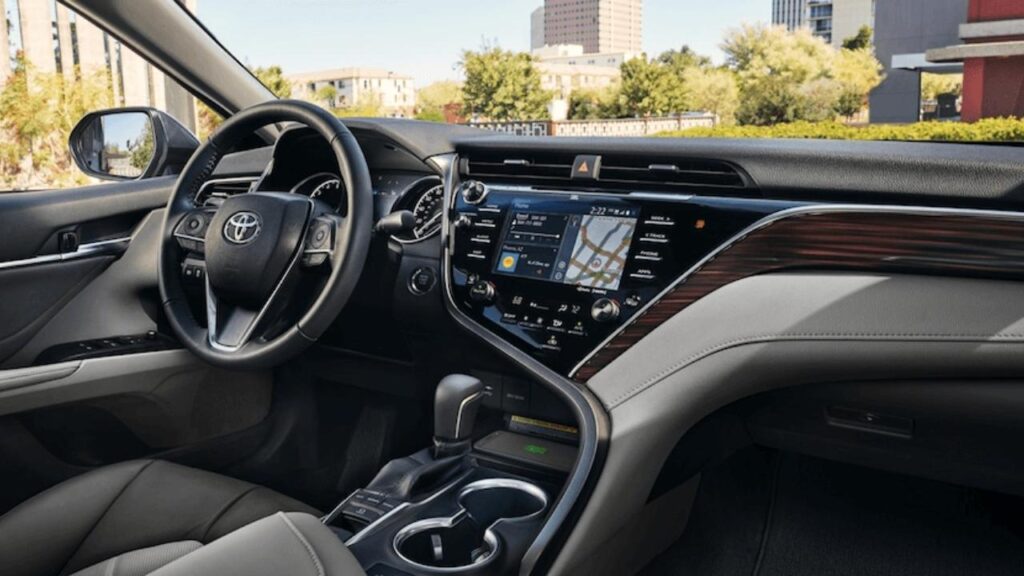 Also Checkout: Suzuki Alto 9th Generation To Launch in December 2021
Toyota Brevis
Toyota Brevis is a premium-style luxury car from the inside. The seats are comfortable and with good space for footrest for front and back passengers. The cabin was designed with luxury features included:
Power steering
Multi info system
Six speakers
CD player
Power windows
Cupholder
Keyless entry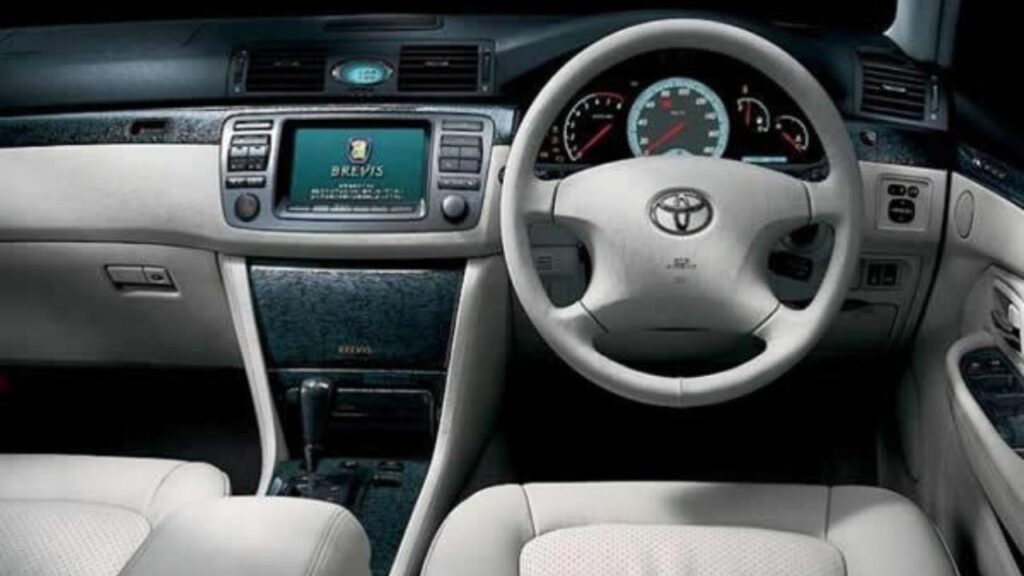 Also Checkout: 660cc Japanese Car List
Which One Is the Top Car Of Toyota Camry or Brevis
Toyota has a huge ground to play with its interesting manufactured units. Toyota always meets the priority of customers by providing safety and comfort. Toyota has a huge chain of manufacturing plants in different countries. Toyota Camry is popular because of its luxury style. A car is an expensive unit but the sale of this sedan is surprisingly increased every year. Toyota has not mentioned the reason for discontinuing Toyota Brevis. However, Toyota Brevis was also a competitive market car.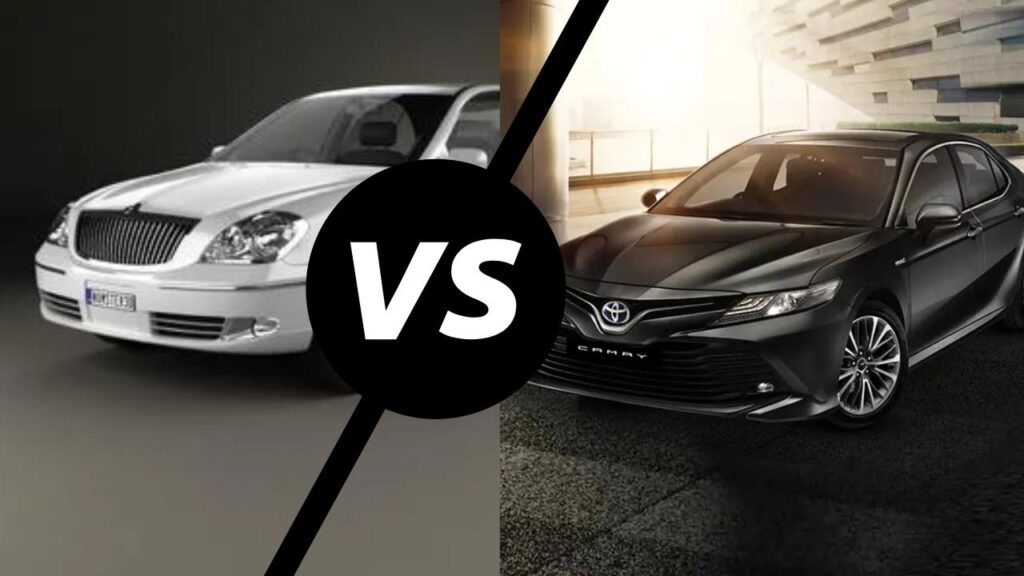 Also Checkout: Specs & Features Of Honda City 6th Generation
Conclusion
However, both cars are manufactured by the same company but there are huge differences sin Toyota Camry vs Toyota Brevis Exterior interior. But Toyota Brevis production has been closed in 2007 and Camry is still available in the market with updated features and specifications. Toyota Camry is a luxury market car. Toyota offers a variety of luxury vehicles which Camry has its very popular car. The style and comfort Camry carry is inspiring thing for customers.