Overview
Aston Martin a British luxury cars production brand offers a line-up of sports cars with many great and advanced features. Aston Martin models list adorned by the rich and prestigious heritage that defines the values and class of cars. These luxury cars only approach rich car buyers. These cars have a remarkable history in the automotive world. The company has produced a limited number in a single design. No doubt their engineers design stunning models for road performance. One of the most valued things is performance and reliability that is along with the company from its manufacturing car. Different engine categories fall in the Aston Martin list.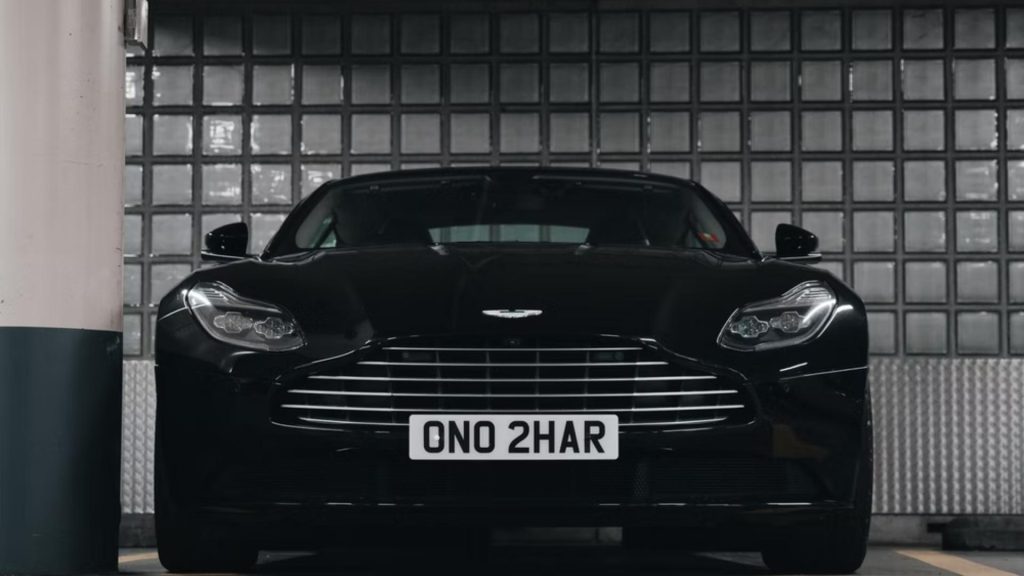 Also Checkout: Interesting Facts About Lamborghini
The Top Priority Production of Vehicles
The company has a line-up of different category vehicles which SUV and Sedans included. But the main success purpose of its history is Sports Cars production. The super league of sports cars pushes up the name of Aston Martin in the automotive world. The most effective and attractive point of its cars is powerful engine performance on tract. Their sports cars participate in many tract racing and give excellent performance. Designs and style are also remarkable but the performance is a major concept to attract customers.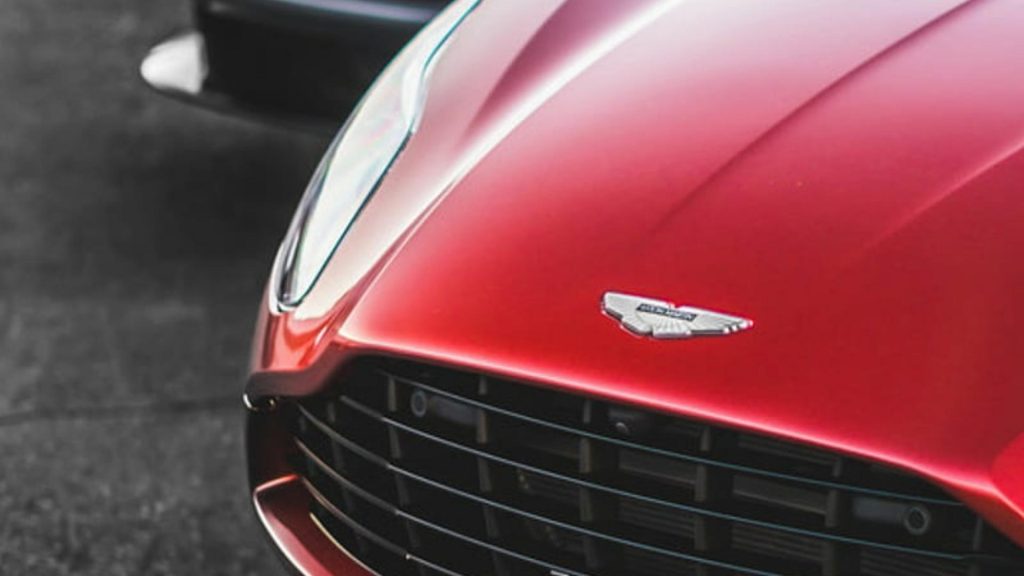 Also Checkout: The Benefits of Electric Vehicles
Top Aston Martin Models List
We begin the top Aston Martin cars list that belongs to successful history. Top models still exist in the market because of performance and demand. These impressive performance cars belong to the successful history of the company. The existence of these cars is surety of the performance of a brand.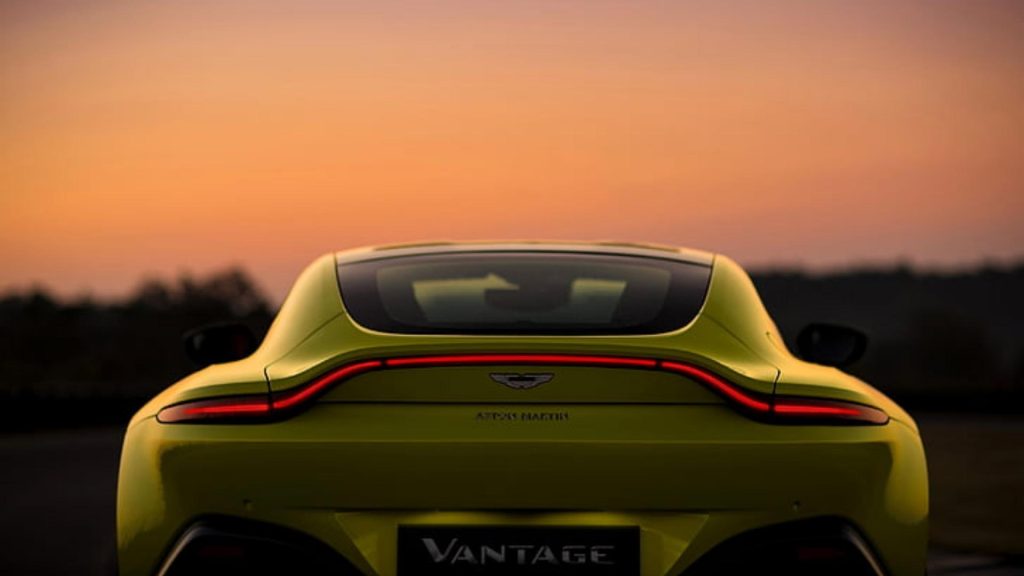 Also Checkout: Some Tips Related To The Car Conversions For Novice Drivers
Aston Martin Rapid
Rapid is a popular 4 door sports saloon car. The car was first introduced in 2009 and launched in 2010. Rapid is still manufactured and available to buy. With time company has made major changes in design and technology. It is featured with 5935cc V6 engine power that can produce 470bhp. The car can maintain 303kmh speed and it has an acceleration of 0-60mph in mere 5seconds. The interior is designed with luxury soft material. It has LED tail lamps, bi-xenon headlamps, and a tilt-telescopic steering wheel.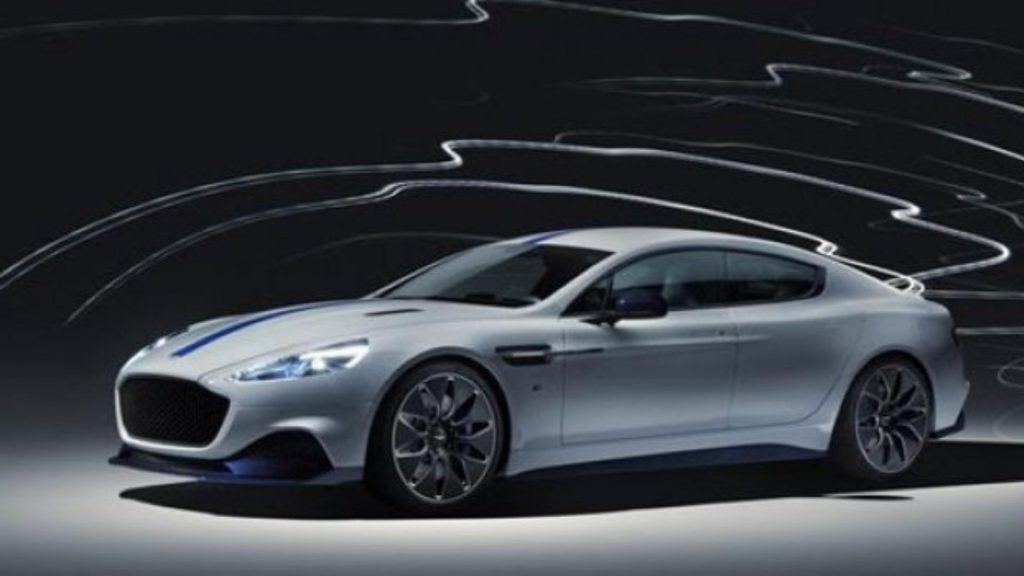 Also Checkout: What Are Ethanol Engines and How Do They Work?
Aston Martin V8 Vantage
In 2005 the company has introduce the slimmest and most agile sports car with two doors. This perfect car is designed to compete with Porsche 911. this expensive model is still produced for Vantage lovers. The changes made with the time maintain the demand and place of the car in the market. The first V8 Vantage was equipped with a 4.3liter V8 engine. But later in 2008 company has increased the engine power to 4.7liter. This engine can produce 420hp.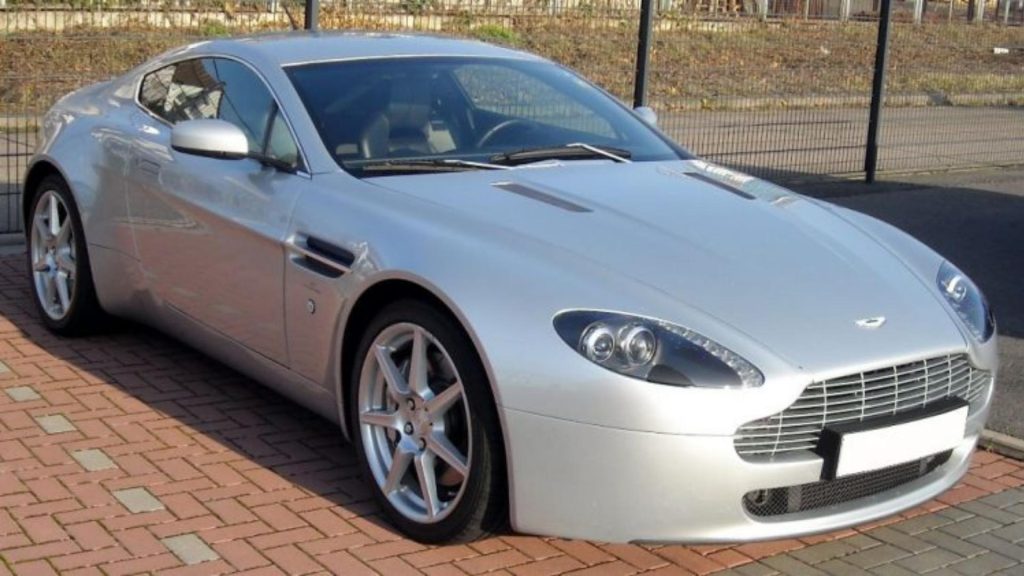 Also Checkout: Top 10 Fastest Cars In Forza Horizon
Aston Martin CC100
Performance is associated with engines and Aston Martin is a perfect designer of car engines. Aston Martin CC100 is built in the 100th year of business. This is equipped with the company's signature V12 engine power. This car gives the perfect performance with its top-class engine power. The naturally aspired AM11 V12 engine's top speed is 180 mph. The car can go 0-60mph in just 4 seconds. This was specially designed for two persons and was the best model of 2013. The car is mated with Six-speed Hydraulically Actuated Automated Sequential manual transmission.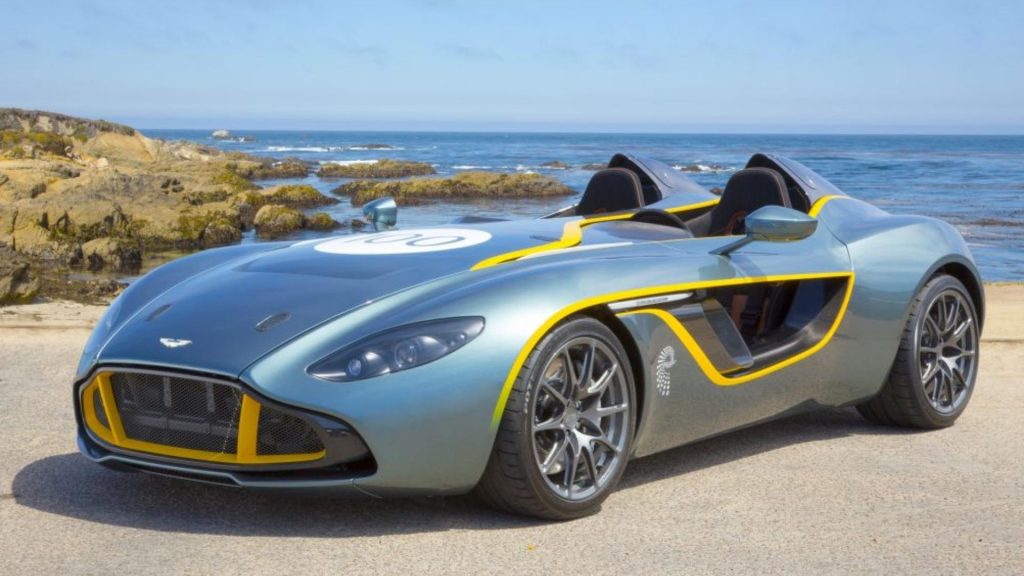 Also Checkout: Significant Increase In Ford Mustang Shelby GT500 2022 Price
Aston Martin Vulcan
In 2015 company has manufactured a fast-performance sports car with a luxury exterior and interior. This model is an extreme performance sports car with 800plus bhp. This supercar is powered by the most potent iteration naturally aspired 7.0liter V12 engine. This car is a successful GT racing car. British company approaches the next level of racing speed through Vulcan production. Like many other models, this car is also got huge success after its first debut.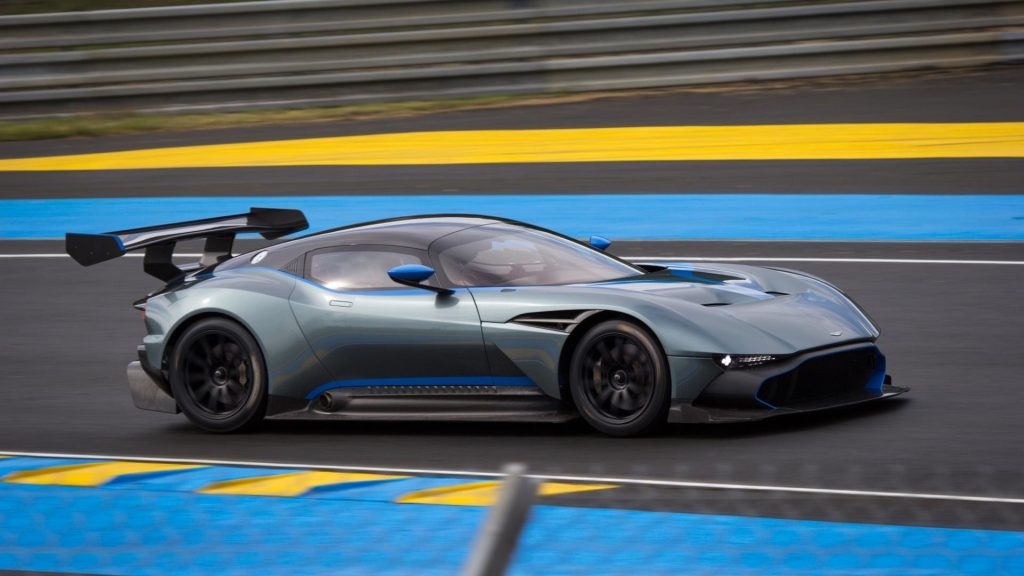 Also Checkout: 2022 Best Cars To Buy In USA
Aston Martin DBS Superleggera 2018
Superleggera is back in 2018 with great changes. The updated Superleggera is mated with 5.2liter turbocharged V12 engine power. Aston Martin DBS series are performing well on the road. Superleggera 2018 is a comfortable fast speed car. The company has introduced the model with great new features and changes. However, the car has already several customers because of its old model performance. But this new model catches the customer with its super-fast performance.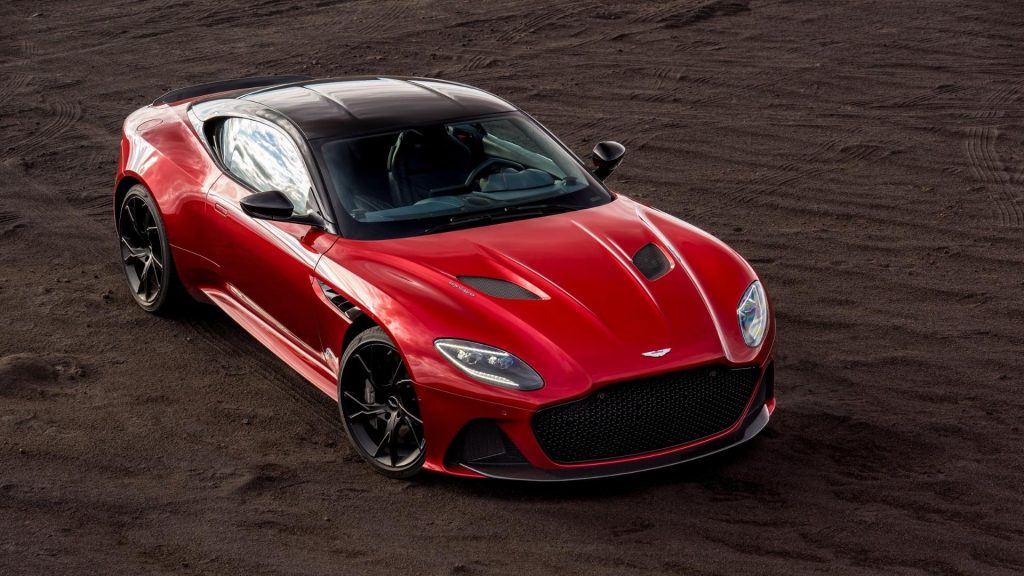 Also Checkout: Latest Car News On Trending In USA
Aston Martin Valkyrie
The launch of Aston Martin Valkyrie gives great competition to the line-up of supersport cars. The special edition of sports cars is made with a signature power V12 engine. The car is made with 6.5liter V12 engine power. The super stylish design of the exterior was great fun for Aston Martin sports car lovers. It is the most expensive edition because of its advanced tech. The company has offered this car for special track racing. The owner would be grateful to have Valkyrie win the sports car race.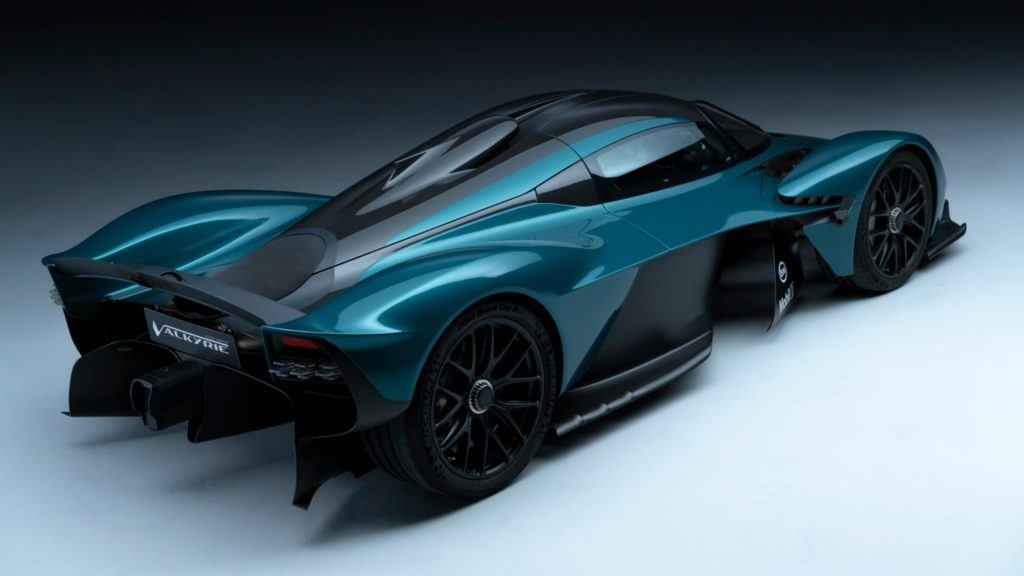 Also Checkout: 2022 Nissan Leaf Debut With Fresh Look In Europe
Conclusion
Aston Martin offers several advanced and remarkable performance cars. Aston Martin only offers cars for luxury car buyers. There is no room for an economical car buyer which shows that the material of its car is expensive. Martin Sports cars line got huge success and never disappoint on the car racing track. Racing track performance cars are made for a special performance and required high engine power.