Toyota Prius Overview
Toyota is Japan's well-known automaker and offering all the needed and advanced tech vehicles in the global market. Toyota offers its vehicle in the global market at the preference of global market demands. Toyota Prius is a very popular and advanced technology sedan that offers classic and luxury features. You can directly import Toyota Prius from Japan Auction houses with the Toyota Prius auction sheet report. Auction sheet report helps the consumers to check the condition of the vehicle before making a purchase. Auction houses offer the auction sheet report to help buyers to understand the vehicle condition and it's also helpful to choose the best Prius for yourself.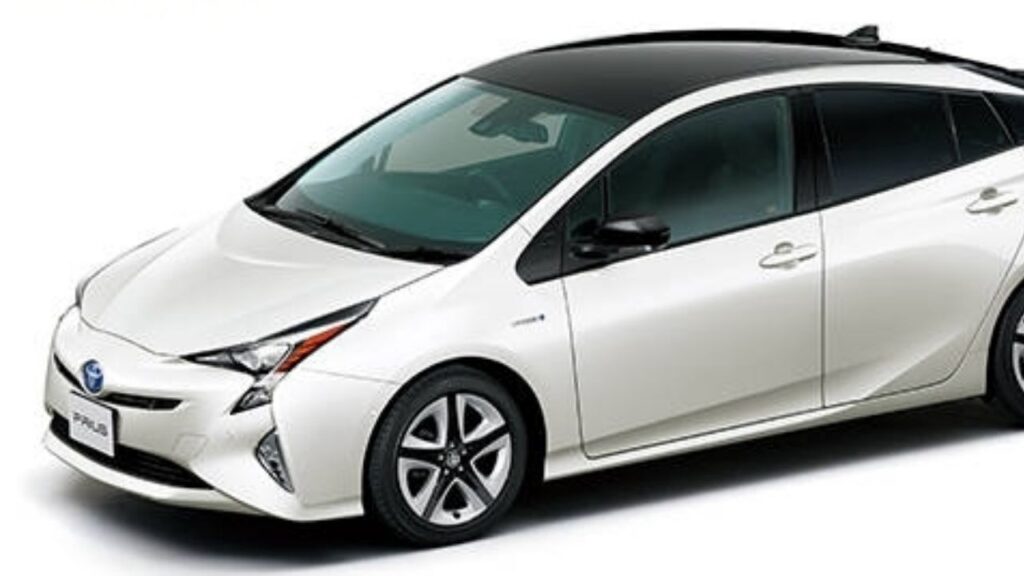 Also Checkout: 2021 Best Value Cars In the USA
Toyota Prius Engine-Transmission
Toyota Prius is a hybrid sedan and now Toyota has offering Plug-In Hybrid Electric (PHE) option to its consumers. The attachment of an electric motor with the engine helps to improve the power and is very efficient to make your car high fuel-efficient. Prius is equipped with 1.8Liter water cooling inline 4-cylinder DOHC+ engine power. It can make 96.55hp and 142 Nm of torque. The sedan is mated with a 5-speed CVT gearbox. Its water cooling hybrid engine helps you to drive safely and fast at low fuel consumption.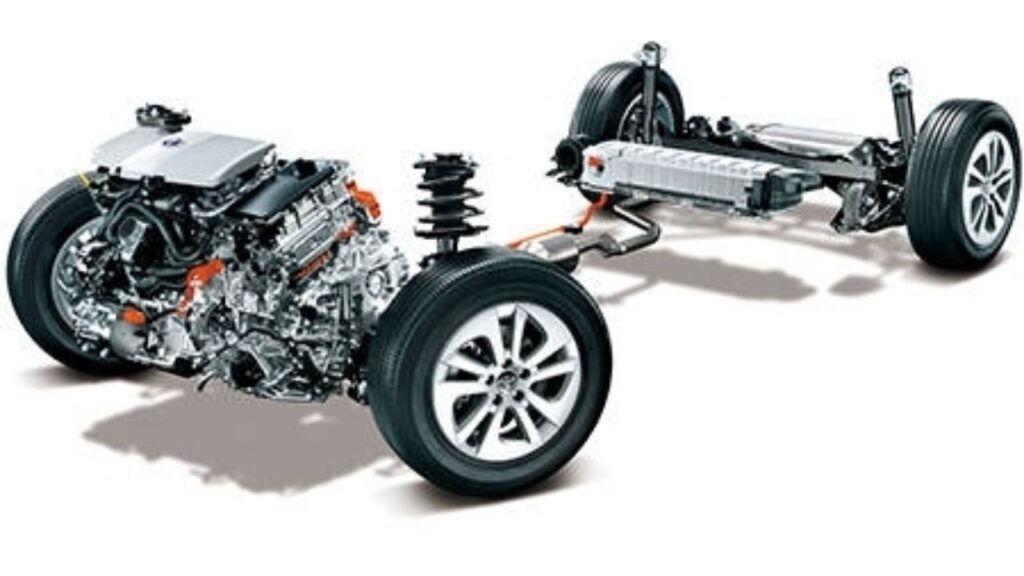 Also Checkout: Why Do You Need Car Insurance? And How It's Work
Toyota Prius Exterior
The exterior is the first attraction of the vehicle that helps the users most of the time to give attention. The car is designed with sharp cuts and edges on the body. It has 4 doors and offers a seating capacity for 5 persons. The width of the sedan is 1760mm, length 4540 mm, and height is 1490 mm, it's a mid-size sedan that looks perfect with its 17-inches alloy wheels. To make the car look sharp and stylish from the back, taillights are attached with the spoiler.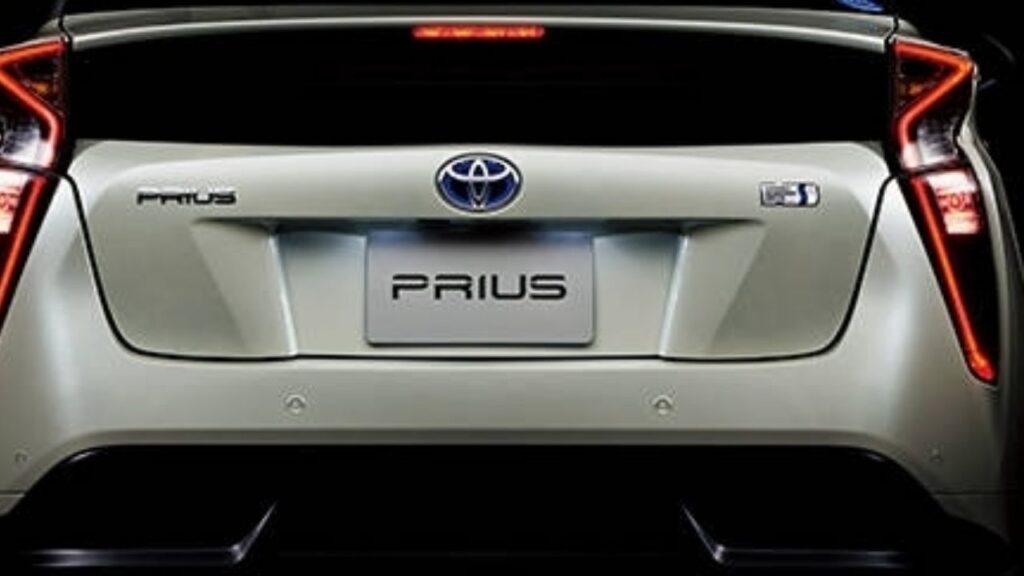 Also Checkout: Popular Cars In South Africa
Toyota Prius Interior
Inside the cabin, you can find more and more luxury tech features that enhance the beauty and value of the sedan. Toyota has used high standard material to make the interior attractive. Seats are very comfortable and the space for a footrest is enough to travel long in the car. There is a lot of stuff for entertainment 17-inches touchscreen infotainment and six speakers to make our journey enjoyable.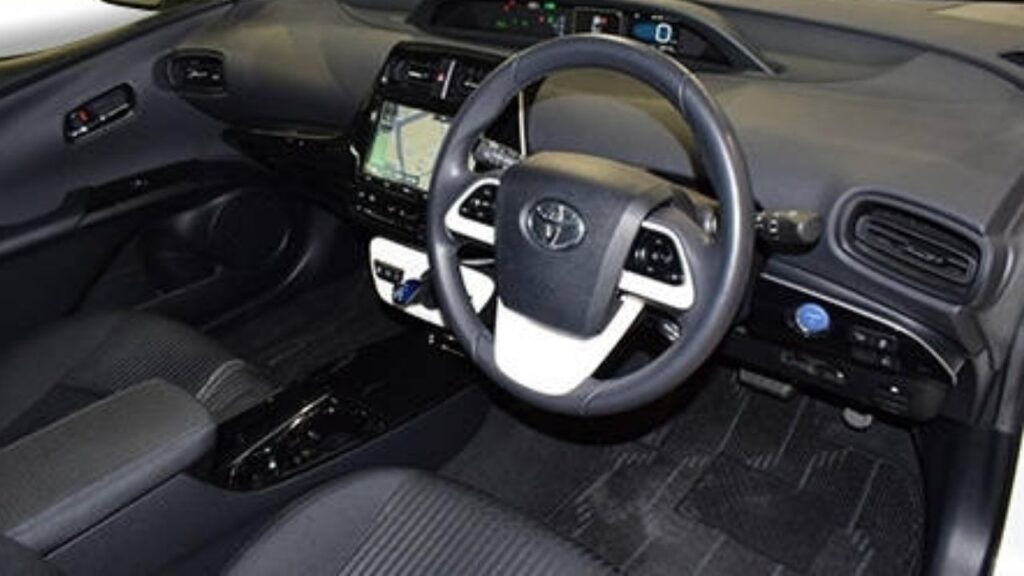 Also Checkout: Top 5 Small Cars Available in Australia
Toyota Prius Specifications & Features
Prius provide you all the luxurious specifications and features that you want in your dream car. It's a complete package sedan that offers:
Power Steering
Auto Air Conditioner
Adaptive Cruise Control
Tilt and Telescopic Steering Column
Torsion Beam Rear Suspension
MacPherson Strut Front Suspension
Push Start Multimedia
Anti-Lock Braking System
Heated Seats
Central Switch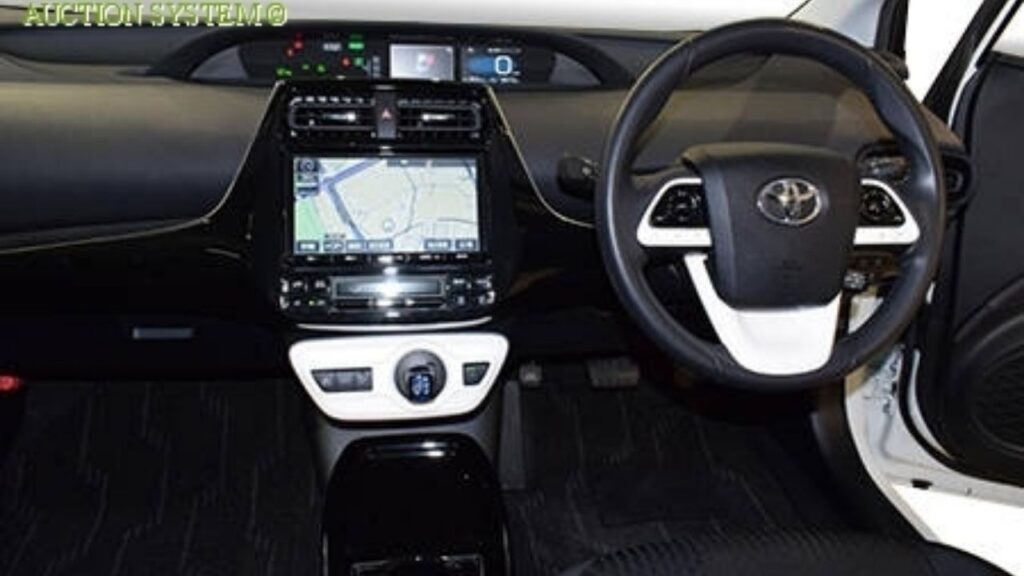 Also Checkout: 2021 Top SUVs In The World
Toyota Prius Safety
The number of safety features Toyota offers in Prius and all are just to make every ride safe and comfortable for you. Toyota always takes high ranks in the global market. Let's see what safety features Toyota Prius Offer:
Eight Air-bags
Hill-start and Down Assist
Parking Sensors
Traction Control
Anti Theft Device
Brake Assist
EBD
Radar
Lane Keep Assist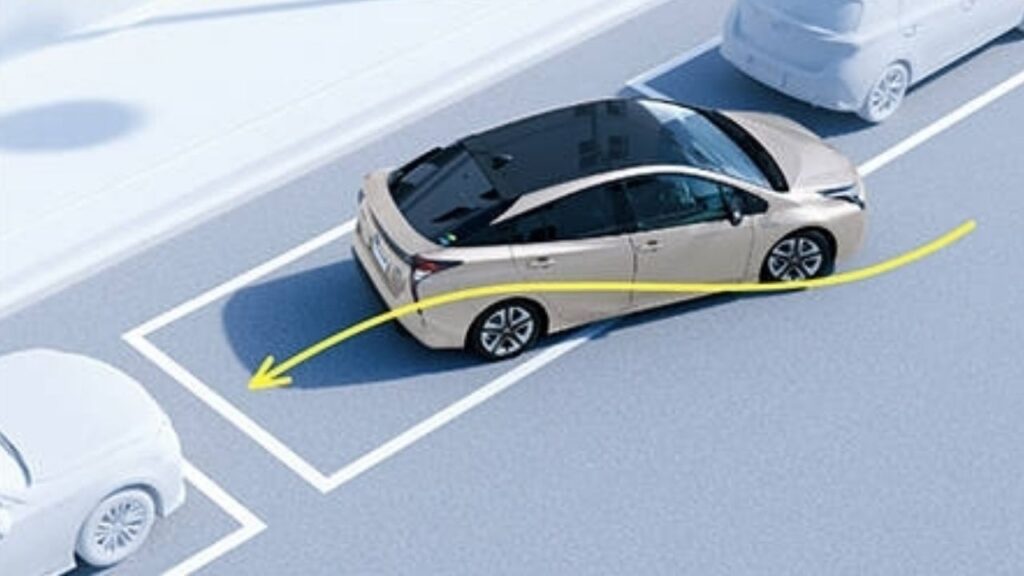 Also Checkout: What Is Hybrid Car? How Do Hybrid Cars Work
Toyota Prius Comfortable for Driving
Toyota plays a big role to provide comfortable driving vehicles in the market. Toyota Prius is one of the most comfortable sedans that is known as a perfect family sedan in Japan. The advanced tech features help you to drive the Prius in a very cool environment. The huge number of specifications is a good point to describe that Prius is one of the cars you can drive without worries of safety and enjoyment. You can find out a variety of entertaining features to spend a good time inside the car. The comfort rating of the vehicle makes its purchase easy for buyers. If you are going to buy Prius from Japan you can check the Toyota Prius auction sheet to satisfy yourself about the car.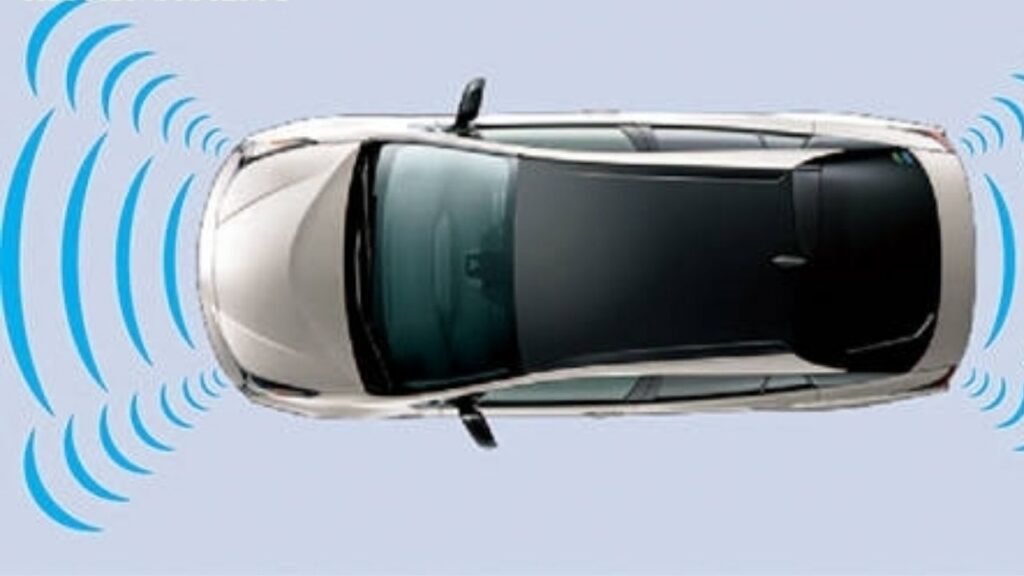 Also Checkout: Car Accessories You Need To Keep For Safe Road Trips
Why Choose Toyota Prius
The question of almost every new buyer why choose Toyota Prius? Wherever many of other cars also offer the most of same features and driving. The answer for every new buyer is " Toyota Prius is a sedan that offers comfort, reliability, safety and enjoyment in a single package". This sedan offers all your dream features. When we went to buy a car in the market, we always find a car that is popular in the market and Toyota Prius is one of them.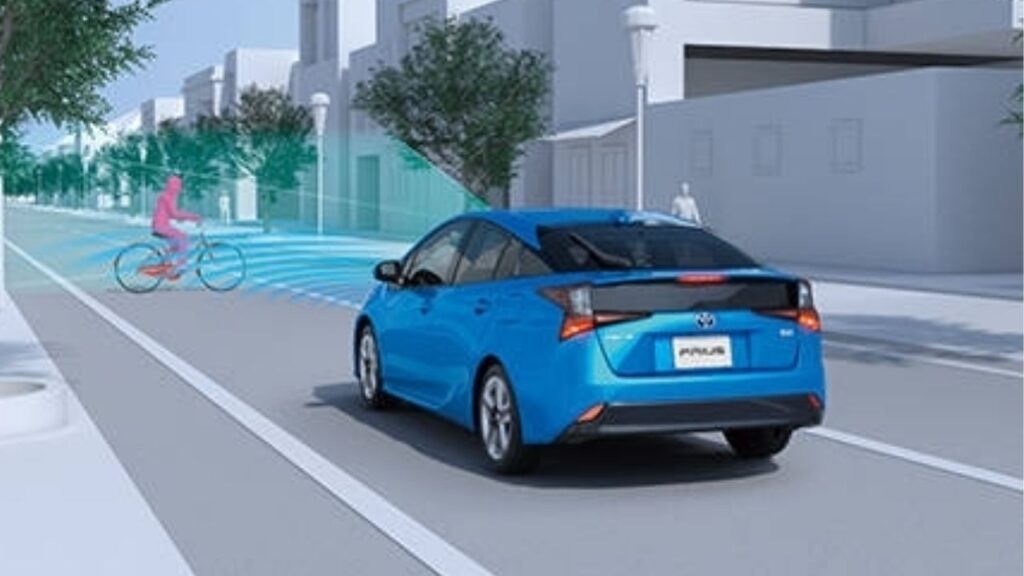 Also Checkout: When Is The Best Time To Buy A Car
How To Import Toyota Prius
You can directly import Toyota Prius from the Japan auction house. Japan auction houses offer Toyota Prius at very reasonable prices. But do not buy accidental Toyota Prius. Check the auction sheet report before purchasing to understand the condition of the car. Auction houses provide auction sheet report that is also called an x-ray of the car. Auction sheet report briefly explains the vehicle body and interior condition to help the buyers.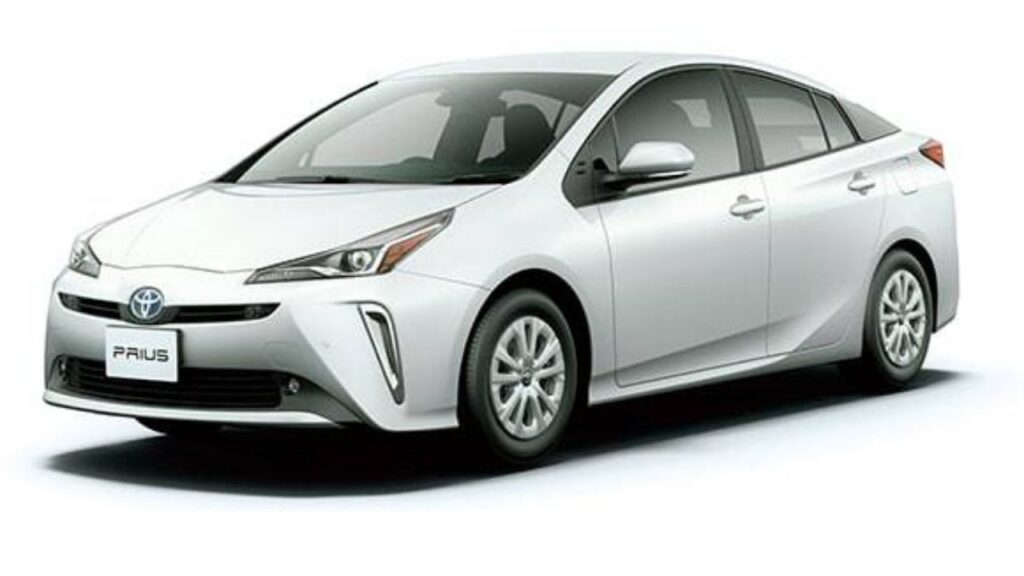 Also Checkout: Did You Know How Long Does it Take to Charge a Car Battery
Toyota Prius Auction Sheet
As explained in the above paragraph auction sheet report explain the condition of the vehicles. Verify Toyota Prius Auction sheet details before buying the car. The report auction house provides you is available with all the true information about the car that is needed to know. Always look at the auction sheet report before buying the car from Japan auction houses. For peace of mind must be verified auction sheet report of Japan imported cars.