Overview
Electric cars are the future of the automotive industry. The production of electric vehicles growing fast in the international market. However, the electric car list in Pakistan is not large. We are only offer imported electric cars in Pakistan. Meanwhile, the demand for electric and hybrid cars in Pakistan is very progressive. The government has offered relief on the import of hybrid cars in Pakistan to promote the green status. PTI government also took the step to encourage the green status by providing the relaxation on duty tax of electric parts. Although, multiple electric cars run in Pakistan perfectly. Foreign automakers offer their electric cars in Pakistan and government provide proper charging station.
Also Checkout: How To Get Auction License To Buy Cars
Pakistan Electric Car List
Multiple car companies offer electric cars in Pakistan with excellent performance and speed. In Pakistan government has provided a proper charging station for electric vehicles. Foreign automakers help us to enhance the list of all-electric cars in Pakistan. Here are the popular electric cars available in Pakistan: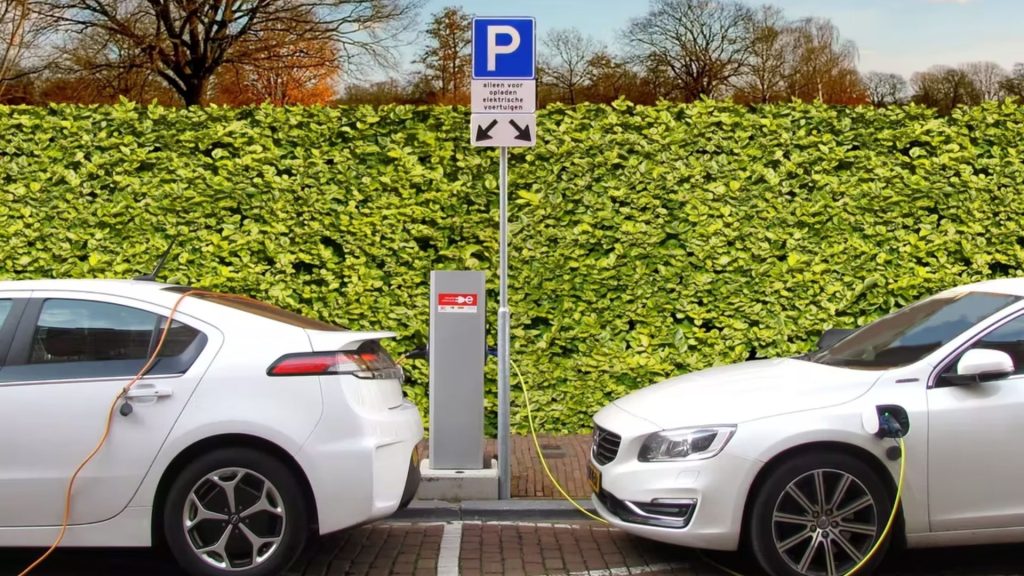 Also Checkout: What Are The Top 10 Japanese Car Brands
Audi e-Tron GT
Audi offer e-tron Quattro and RS e-tron with excellent performance. Both variants are only taken 22.5 minutes for full charging. With one-time charging, you can drive e-tron Quattro GT up to 487km and Rs e-tron up to 472 km. Both electric variants are equipped with an 800V lithium-ion battery. The company has offered limited units of both variants in Pakistan. The price of e-tron GT Quattro is Rs. 23,750,000 crores and e-tron RS price are Rs. 33,250,000 crores. The performance of the vehicles is very efficient however, these are very very expensive cars in Pakistan.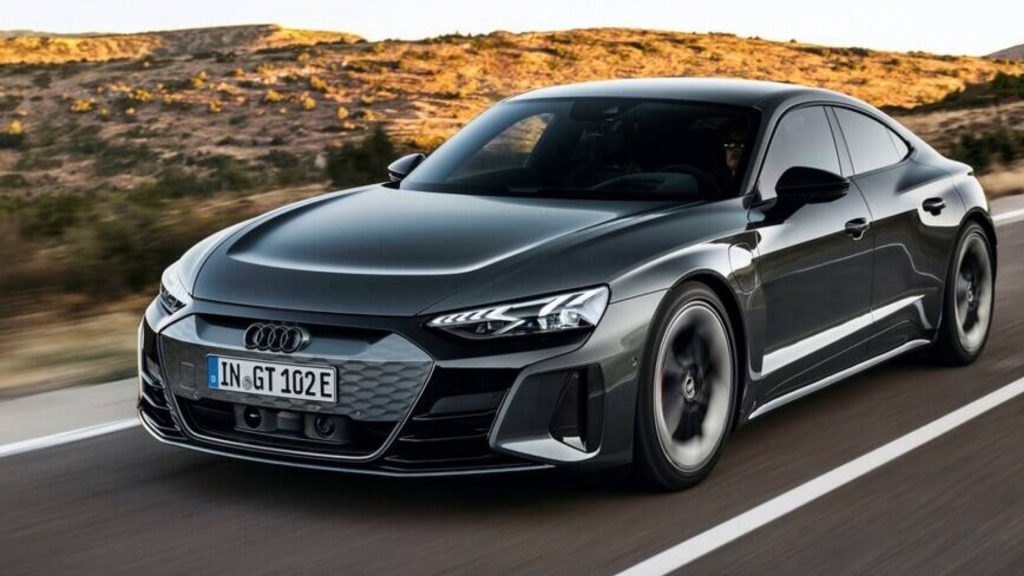 Also Checkout: Suzuki Alto 9th Generation To Launch in December 2021
BMW i3
BMW offers its i3 electric car in Pakistan. BMW i3 is the latest design car which is available for Rs 1.5 crore in Pakistan. The company has provided three driving modes Comfort, Eco Pro, and Eco Pro Plus. The car is very efficient in driving. The electric battery can be charged with a bp pulse home charger. By using the home charger you can charge 80% battery in 5 hours. It can drive 182 to 190 miles with one-time charging.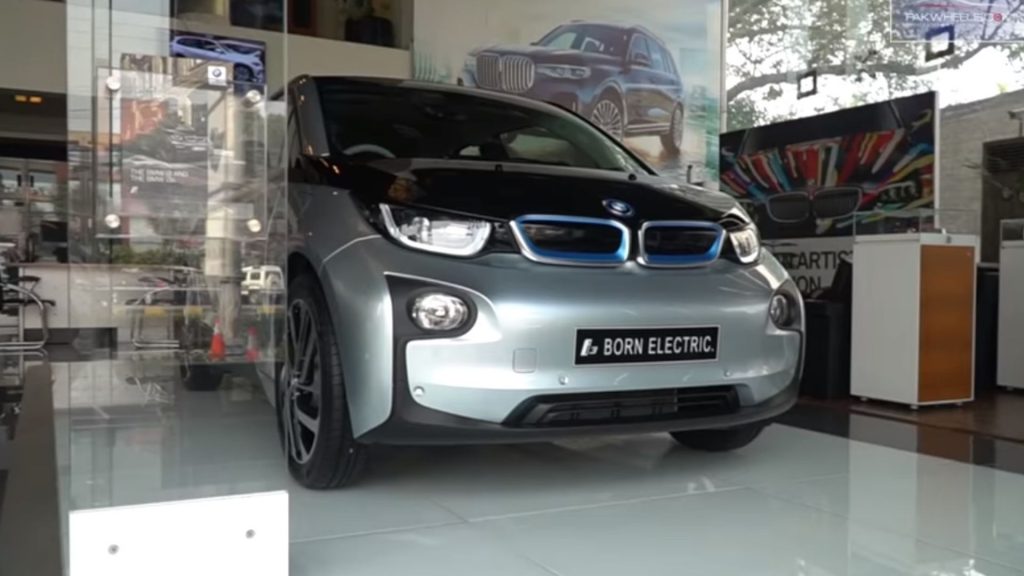 Also Checkout: Toyota Camry vs Toyota Brevis Comparison Interior, Exterior, Engine
Audi e-tron 50 Quattro
Audi offers a line-up of electric cars in Pakistan which e-tron 50 Quattro is a very popular and best performance electric car. With a 71.0kWh battery pack, this car delivers an electric range of 280km. The performance of the car is very excellent on Pakistan roads. Electric cars are very expensive in Pakistan because we have only imported electric cars. This car is available for Rs 13, 950,000 in Pakistan.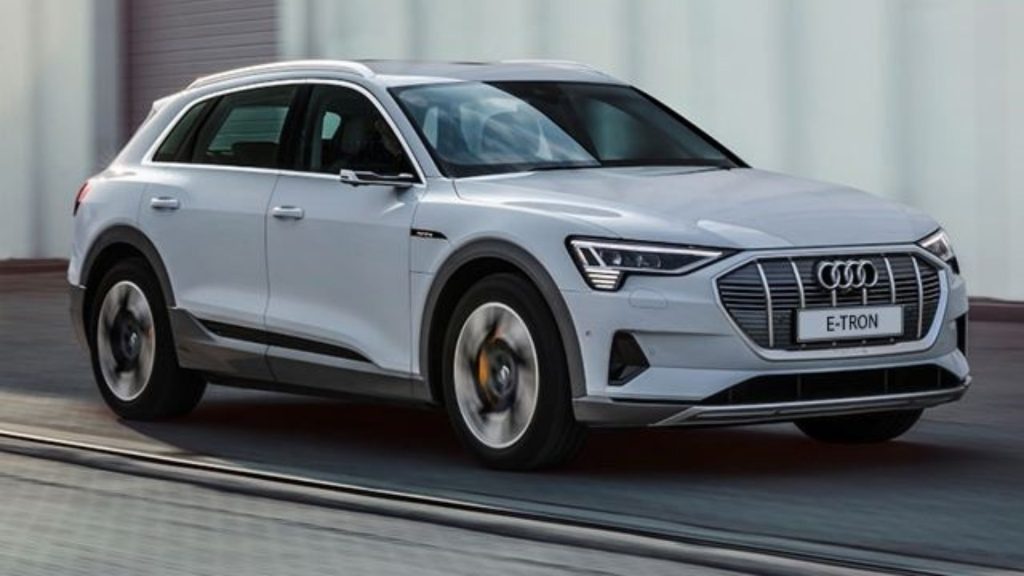 Also Checkout: Toyota Tundra 2022 Spy Shots Overview
Mg ZS EV
MG Motors offer MG HS in Pakistan with a petrol engine and the car is sold in high demand in Pakistan. The company has also started the booking for its electric SUV that is very soon to enter Pakistan. MG Motors has help to enhance the electric vehicles listin Pakistan. The company has a plan to manufacture electric vehicles in Pakistan. However, the MG ZS EV CBU unit is already imported for road testing in Pakistan. For customer review company has first offered a CBU unit in Pakistan. They will be offered for only Rs 6 million in Pakistan.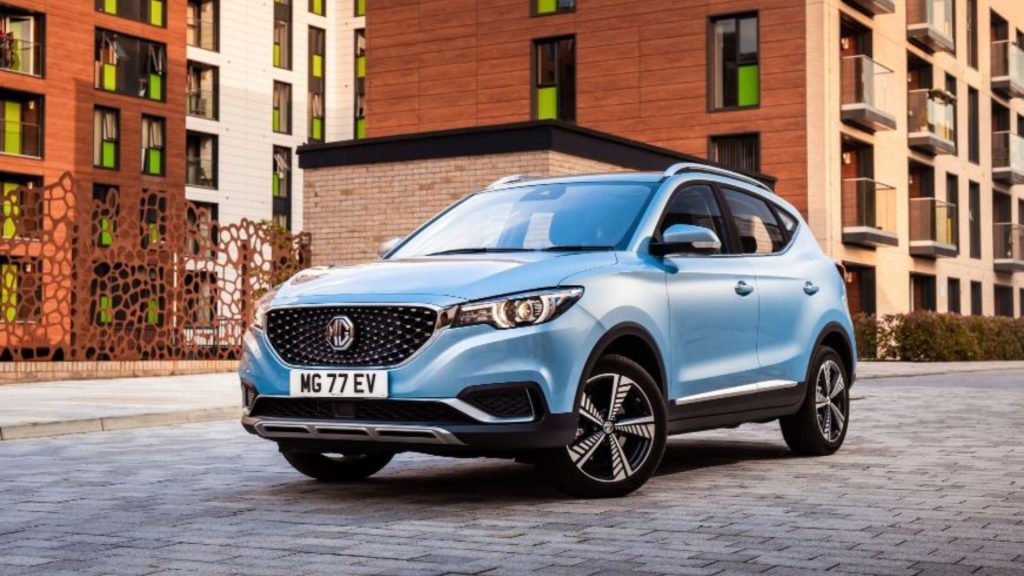 Also Checkout: 660cc Japanese Car List
BMW i8 Roadster
BMW i8 Roadster is a very popular Plug-in-Hybrid sports car. The company has designed the car in sport style with a coupe body. The car is very excellent in performance. It offers fast speed with comfortable driving mode. The price o the car in Pakistan is Rs 3.5 crore. The company has offered this electric sports car in Pakistan for many years and its sounds perfect for Pakistan roads.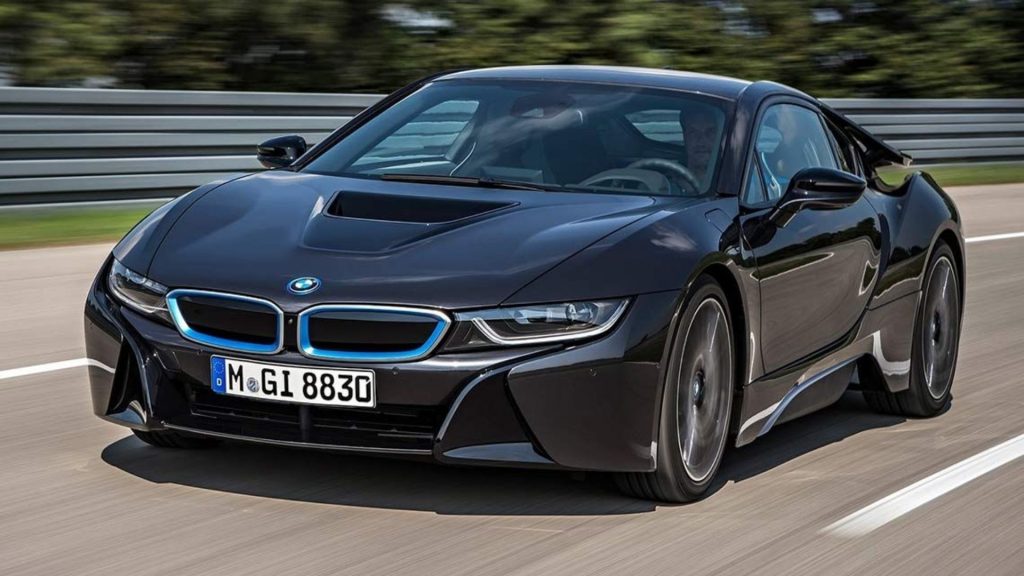 Also Checkout: Specs & Features Of Honda City 6th Generation
Benefits of Electric Cars
The prices of petroleum products are not in control for the last couple of years. The other big reason for moving to an electric car is the environment. The carbon emission that is discharged from petrol cars is not good for the environment. Electric cars are good for all purposes here are the benefits of electric vehicles:
Also Checkout: Tips To Import Car From Japan
No Petrol Required
Automakers design electric cars that can also charge by the home charger. It is the cheapest to charge a car battery as compared to the highest fuel rates. Diesel and petrol cars are now the burden of car drivers. The high rates of petroleum products are make traveling very costly. The Pakistan government has encouraged electric vehicles in Pakistan by providing electric charging stations. You can save more money with electric cars.
Convenient
Electric car driving is convenient because there is no need to go to the charging station to charge your car. The normal household socket can charge electric cars. The electricity charging system is cheapest than the fuel. You can charge your car while you are at home for rest.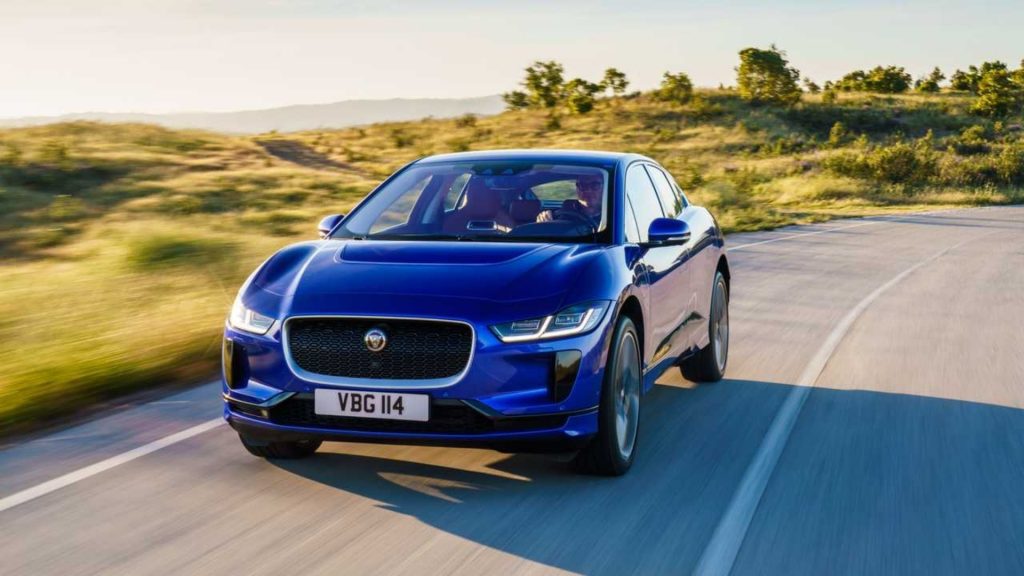 No Carbon Emission
Electric cars are very good for the environment. Petrol cars discharge carbon emissions that create pollution and cause different types of diseases. This is the biggest reason automakers focus on an electric vehicles. In Pakistan, the green car manufacturing status gets more advantages from the government.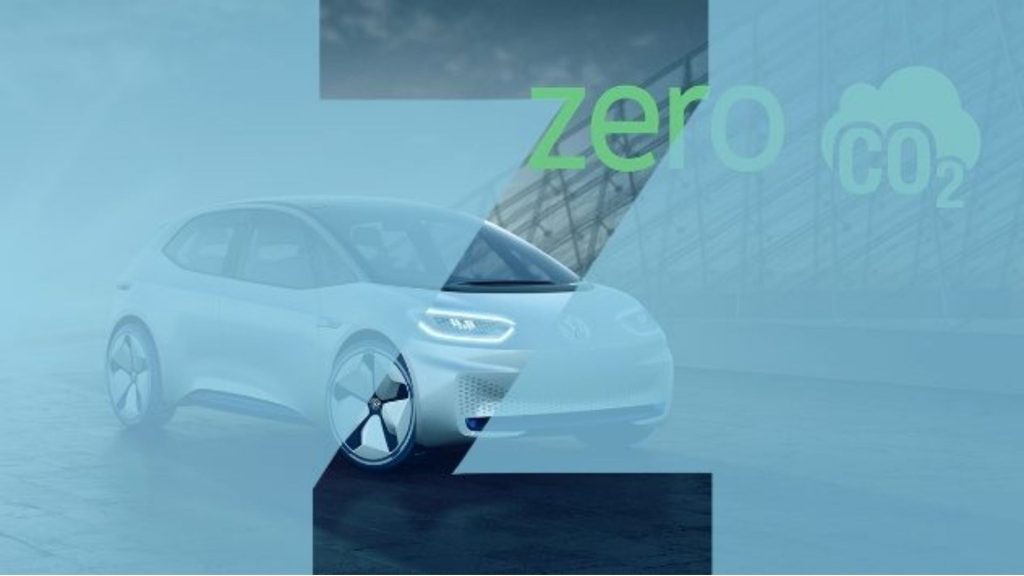 Conclusion
Pakistan automotive industry is working to produce electric cars in Pakistan and build a line of electric vehicles list. However, it takes time to convert all vehicles into electric vehicles. Automakers offer CBU units of electric cars in Pakistan. The list of all-electric cars in Pakistan is not large as compared to the other developed countries. We are moving very slowly because we have fewer resources to manufacture EVs in the country. The electric car list in Pakistan increases very soon.